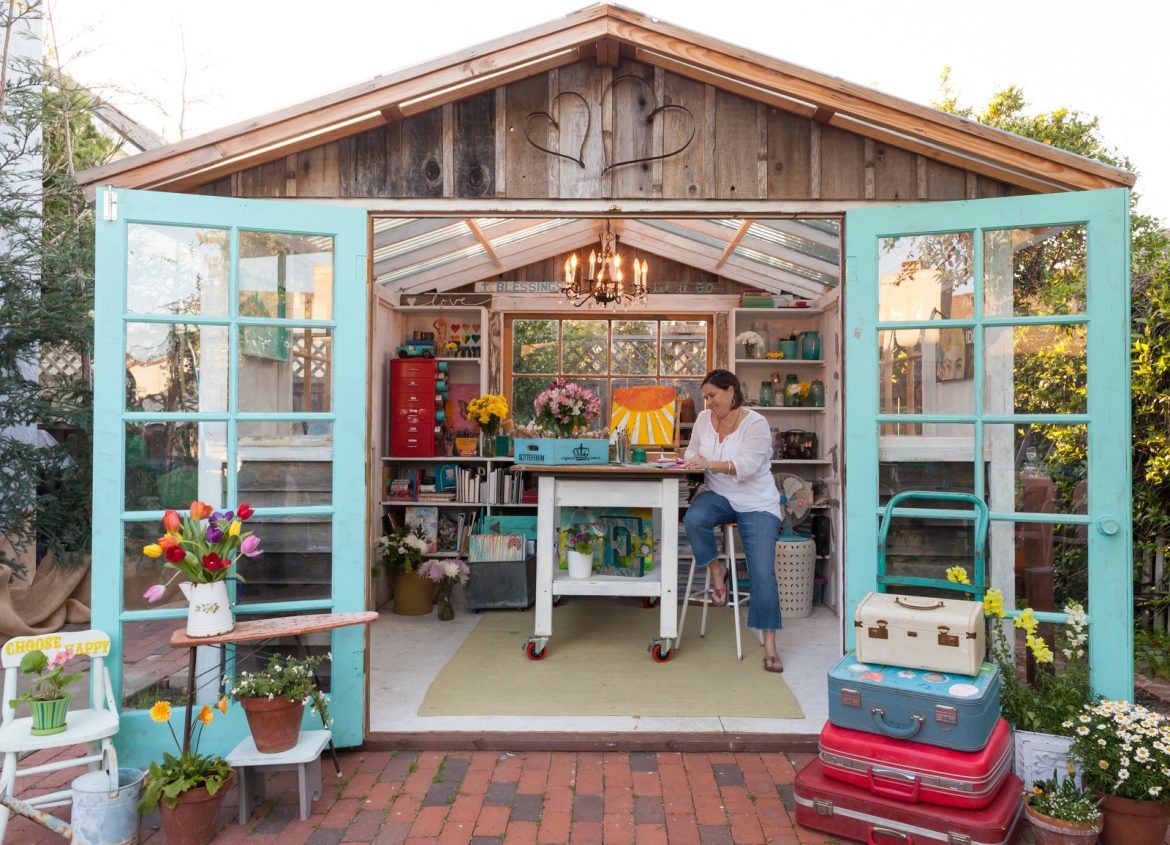 84 Pinterest Viral Office Shed Design Ideas
A stylish home workspace is highly sought after by many individuals. This setup and ability to work from home gives many the freedom they need to complete additional work and maintain businesses on the side. Having a cozy and charming office shed is essential to work efficiently. Your new office shed will be everything you need to have the best office space just outside your home. The following are some the most popular ideas you can find on Pinterest
A Charming Cottage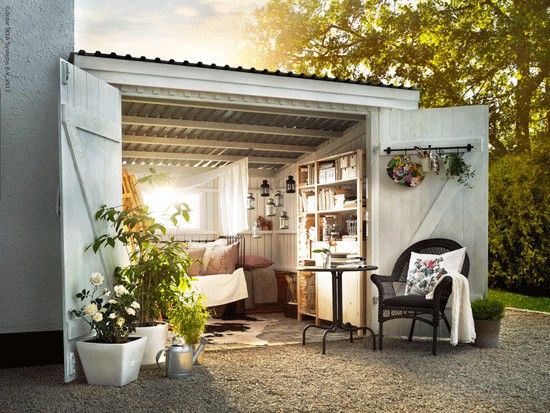 Reimagine your office shed into this dreamy and cozy cottage. To get this feel for your office shed, combine different materials. This can include metal, wrought iron, wood, and even wicker. To help soften this rustic vibe, consider adding in softer textiles and lighter colors. A pop of blush pink, as well as a natural wood stain can help to tie your office shed together. Add a few plants to the space to bring the outside in. If you do not have a green thumb, there is no shame in fake plants!
A Modern Oasis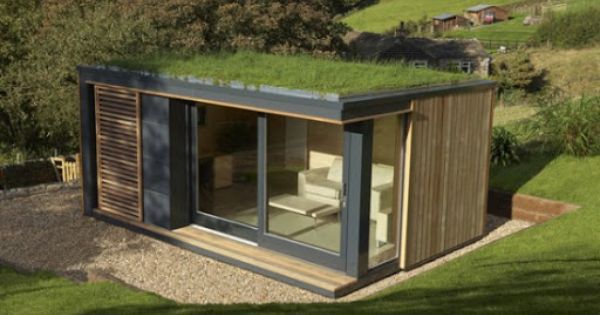 Step away from the typical backyard shed and embrace a truly unique modern oasis in the outdoors. Let your office shed boast sustainability by adding in a herb garden, green roof, or even solar panels. To be inline with the modern vibe, make sure to keep your lines clean and really open up your space. You will want to make sure that your large windows are the highlight feature of your shed.
A Quaint Hideaway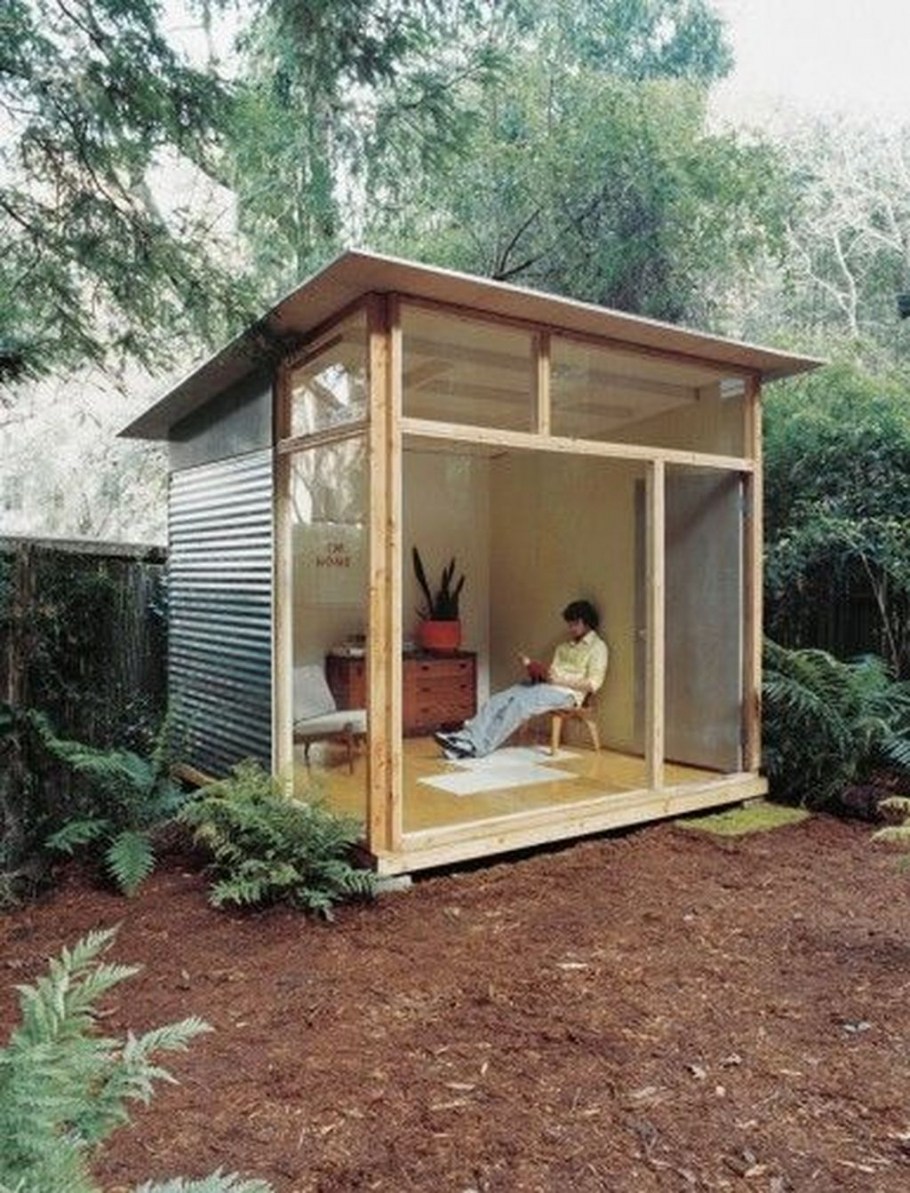 Utilize your office shed as a place to connect with nature and get away from the hustle and bustle of the outside world. For this office shed, you will want to keep it simple. Bust out the sides and front of your shed to truly open up the space. Play with colors, especially on the floor and consider calming colors like blues and yellows. For an extra touch, you could eliminate the use of doors altogether and simply have an open archway. You could also do this along the sides of your shed, eliminating the walls. However, you may also decide to have glass walls or to put up metal siding for a contrasting chic look.
A Scandavian Retreat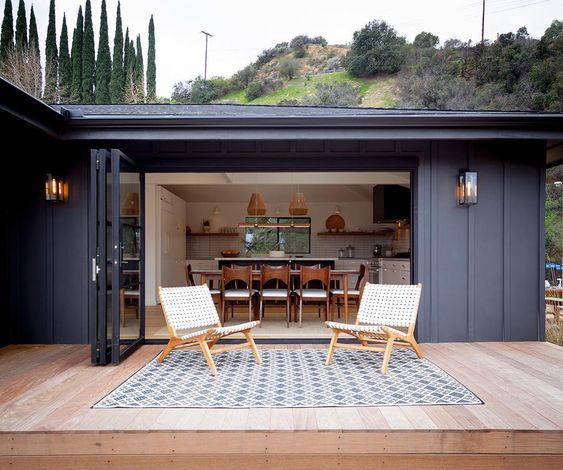 Sleek lines and deep colors are the hallmark for this office shed. Create a place that embraces the natural textures and lines of design. Brass elements will help to illuminate this space. Natural wood accents will contrast off of the deep colors of this office shed, further enhancing the vibe. For accents, rattan pendant lights would be ideal lighting options. However, you could also consider brass or gold lighting options. Make your office shed truly look like a tiny living space by building a small porch for the front.
A Tiny Shed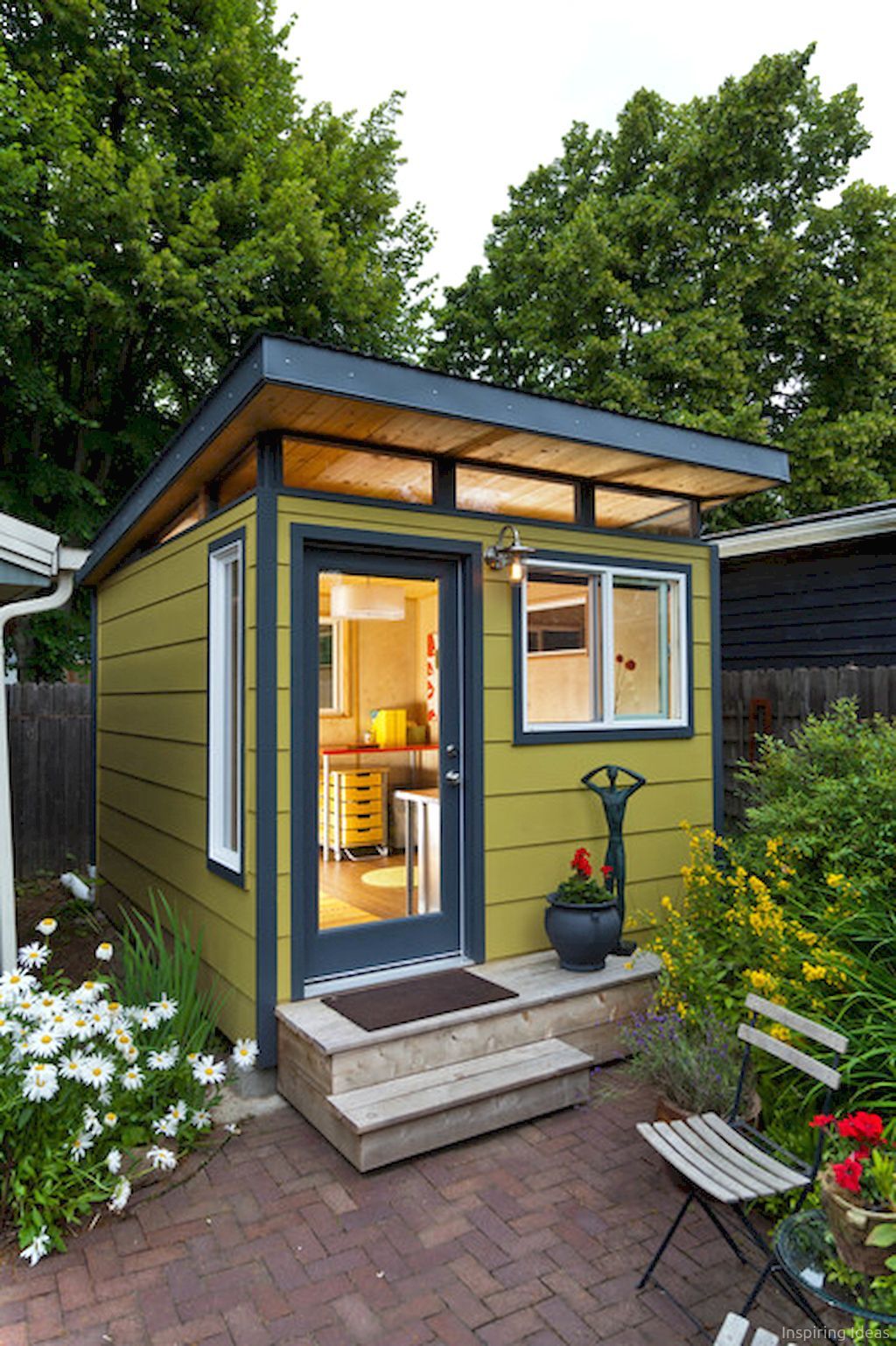 Play with unique color combos to create this tiny office shed that mimics a tiny house, complete with a welcome mat and small front porch. Give your tiny outdoor office modern vibes by opening up the space with front windows and a glass door. Do not be afraid to play with different colors on the outside of your shed. On the inside, use wooden slats to cover the floor, sides, and ceiling. This will give your tiny shed a comprehensive look.
A Sweet Barn Shed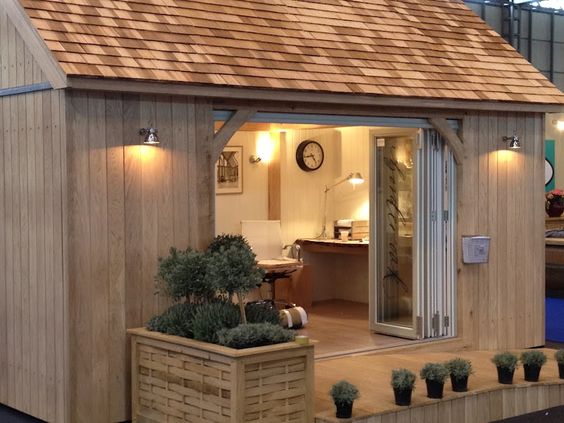 Long for farm life no more with this quaint barn office shed that gives off farmhouse vibes. On the outside, this barn shed looks very reminiscent of a typical outdoor shed. But, once on the inside, you will see how this shed has been transformed. Give your shed beautiful wood flooring, painted walls, and farmhouse decorations.
A Retro Dream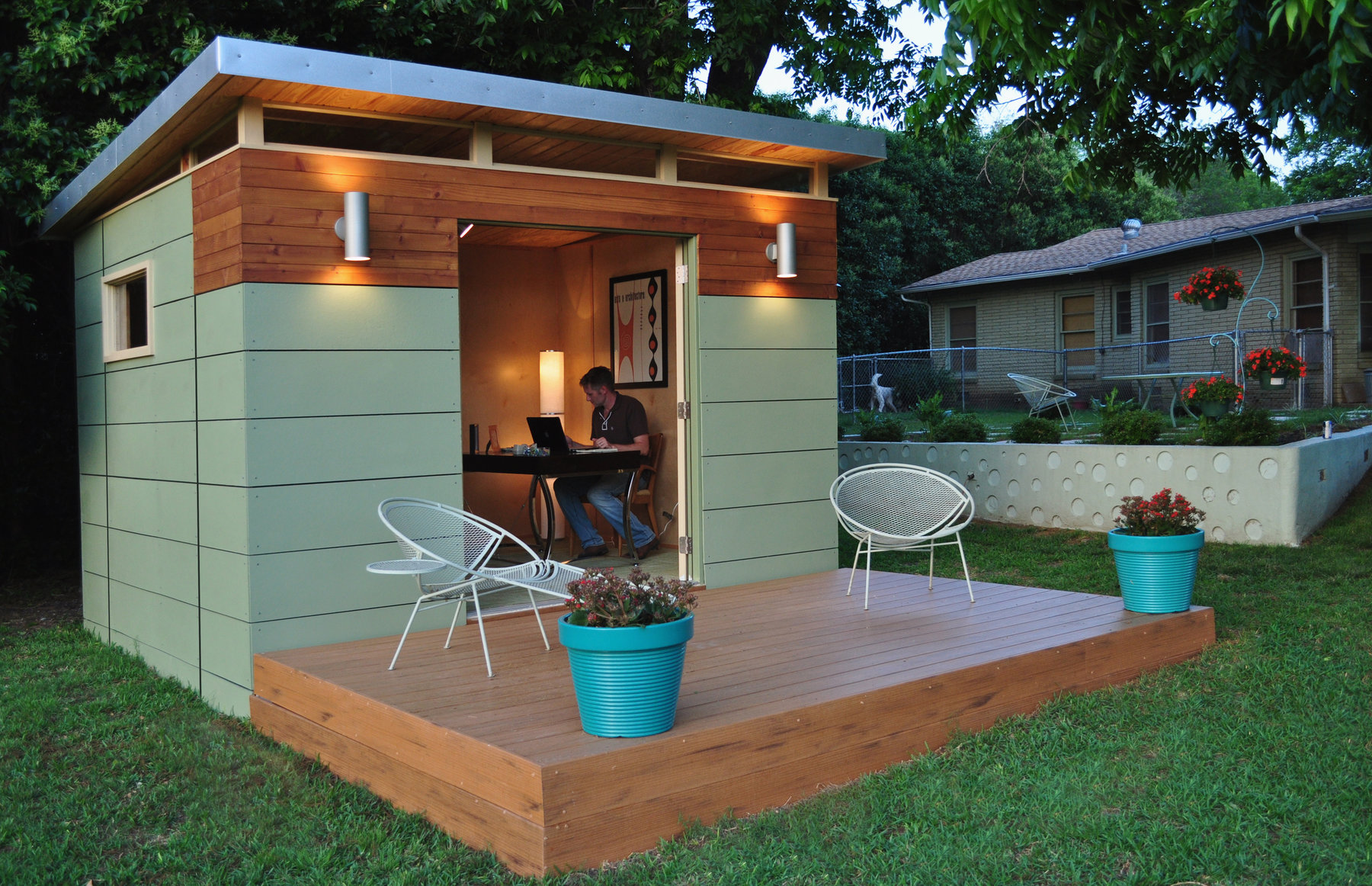 Transform your office shed into a retro, yet indie office shed dreams are made of. The best material to get this look accomplished is wood. Consider utilizing large slats of wood for not only the outside of this office shed, but also for the inside's flooring. Install soft lighting fixtures and embrace stainless steel, as well as brass lighting options. For accents, you might consider rattan trays or tables, as well as hammocks or hanging chairs. For the outside, you will want to accentuate the exterior of the shed with neutral colors, such as deep greens and browns. Add a pop of color in the porch area by adding a colorful rug or bright flower pots.
A Wide Open Space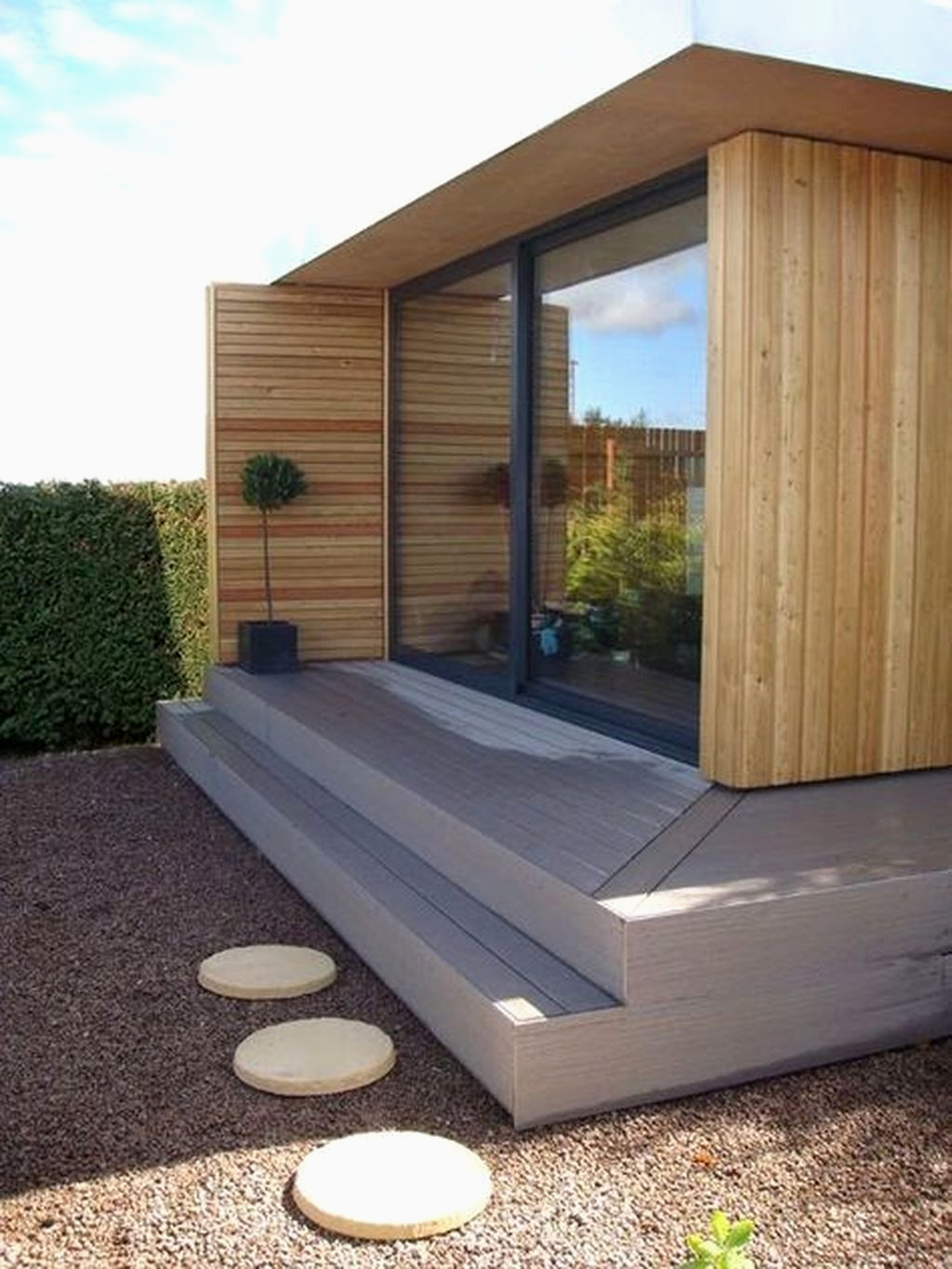 Clean lines and wide open windows will help you to complete this stylish office shed. Large glass windows can be installed just on the front of this shed, but windows can also be installed on the sides and even the top of the shed. Wooden slats lining the outside walls will help to make your office shed feel more contained and can help to give you privacy, especially if you have neighbors who live nearby. Concrete can also play well off of this design. You might consider installing a concrete porch or steps. Concrete accents outside of your office shed can also help accentuate this design.
A Green Shed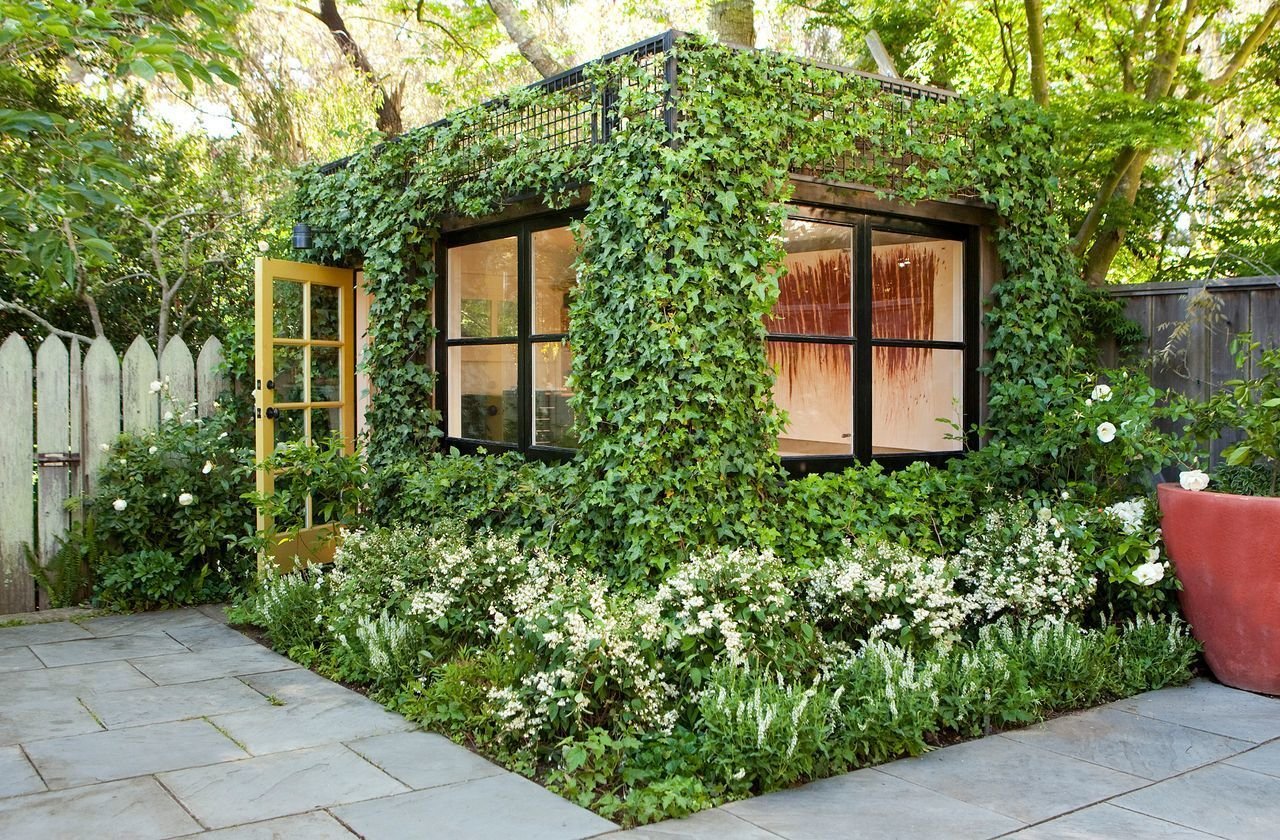 Keep the outdoors part of your office shed with this garden oasis. In order to achieve this look, you can utilize both real or fake plants, as well as a mixture of both. Black siding, as well as black windows, will help to accentuate the green on the sides and bottom of this office shed. Construct flower beds on all sides of this office shed, and utilize ivy so that plants will cover the sides. You can also achieve this look by using flower pots and flower boxes. Consider painting the door a bright bold color to stand out.
A Shed Garage Combo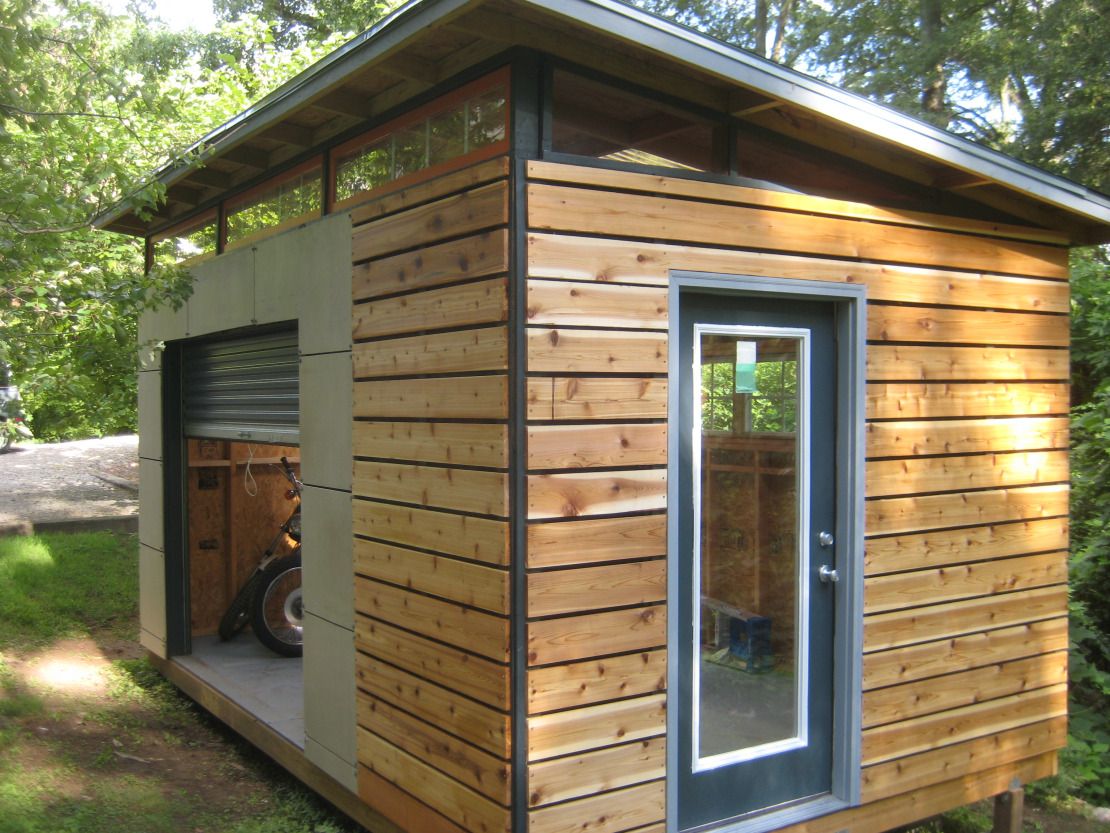 Do you want your office shed to be functional, yet stylish? If so, look no further than this shed garage combo that is great to draw inspiration from. The highlighting feature of this design is a sliding mini garage door that is located on the side of the shed. This could be used to put your small vehicles in or to bring in larger supply pieces. The garage door could lock once coming down, allowing you to keep your valuables protected. Contrast the metal door with wooden siding.