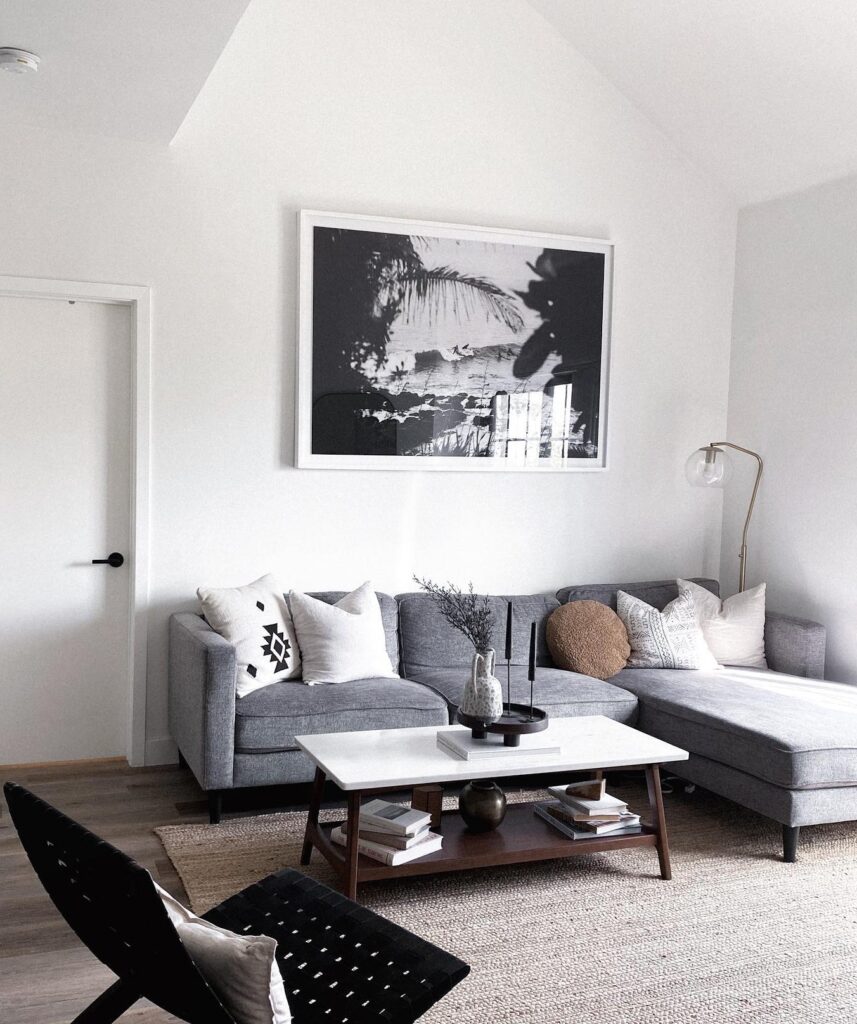 A California Boho Oasis Created by Interior Designer Arden
This west coast designer displays a polished and modern styled Boho look in her California apartment. Arden uses a variety of natural colors and tones for a simplistic feel. Her crisp grey couch is coupled with a few natural toned pillows. Her home features a shiny fireplace with a contrast of black and white. Atop sits a few antique decorative pieces.
The black and white contrast is reiterated throughout the room. With an oval view, you can see the black balcony windows and white walls and the black and white painting affixed behind the couch. Even a black chair sits off to the side for extra seating.
Arden uses her balcony area to continue her Boho California theme. Her Boho styled wicker chairs are lined with white pillows for extra comfort. A tan brown throw is draped over the side of one chair for extra flair.
Arden's bedroom is also an area used to express her love for a sleek and modern design. Her bed is neatly made with white sheets and a comforter. A brown throw is sprawled across it to tie in the Boho natural toned theme. In the corner sits a few plants to add a splash of greenery. It is safe to say that Arden's designs in her home embodied the California Boho theme she was going for.