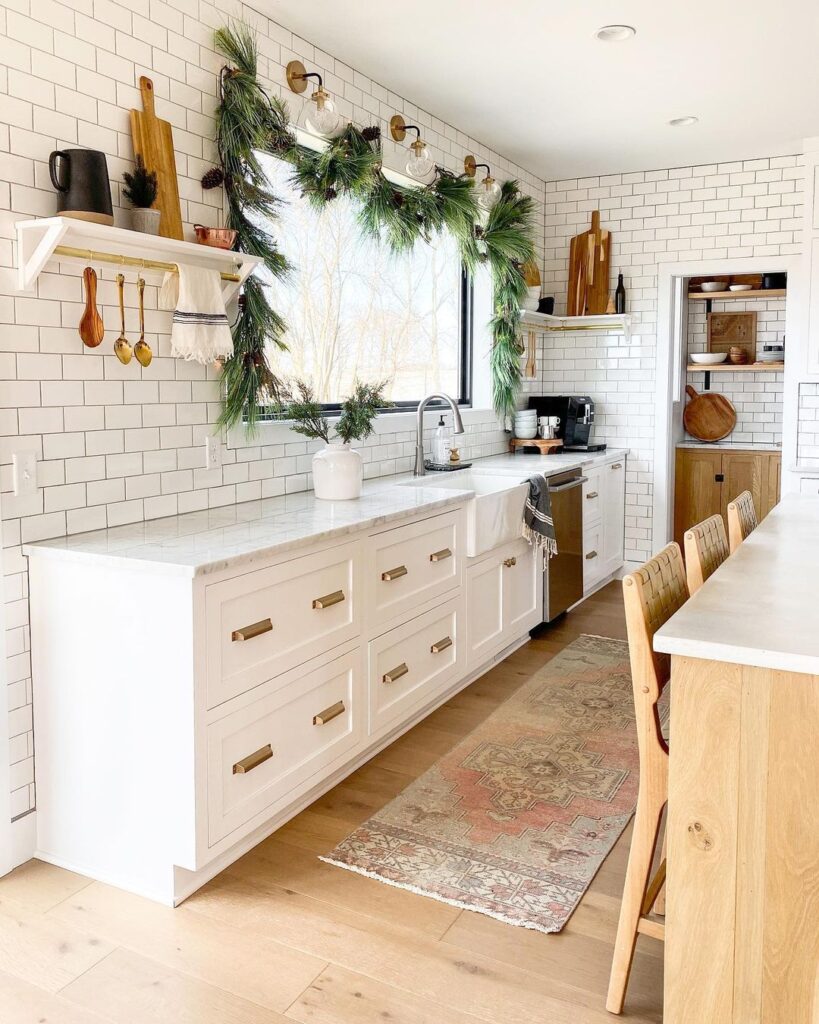 30 Minimalistic Farmhouse Designs That're Both Chic & Classy
Sarah and Dan are a husband and wife designing dream team that have turned their own house into a beautiful example of minimalist chic.
The classy color scheme of navy, white and tan creates interest in the contrast between light and dark; the decor can be a little more minimalistic. Although there are plenty of examples of linework and texture, this house stays minimalistic and classy. That makes it feel clean and sharp to viewers.
A great example of a clean design can be found in the laundry room. High contrast between colors means the room is less reliant on decor to keep the viewer's interest. This fact goes double for areas like the laundry room; in other houses, these rooms may be hidden away because there's no way to decorate a laundry room seamlessly and keep it exciting. In Sarah and Dan's house, even the laundry room can be featured. High contrast keeps it interesting.
The living room is another example. Contrasting linework and bold colors make this room pop, without much decor at all. Texture in the rug and pillows add more interest.
Overall, this house is well done, and this type of design, as Sarah and Dan have proven, offers many positives over other, more decor reliant, design.