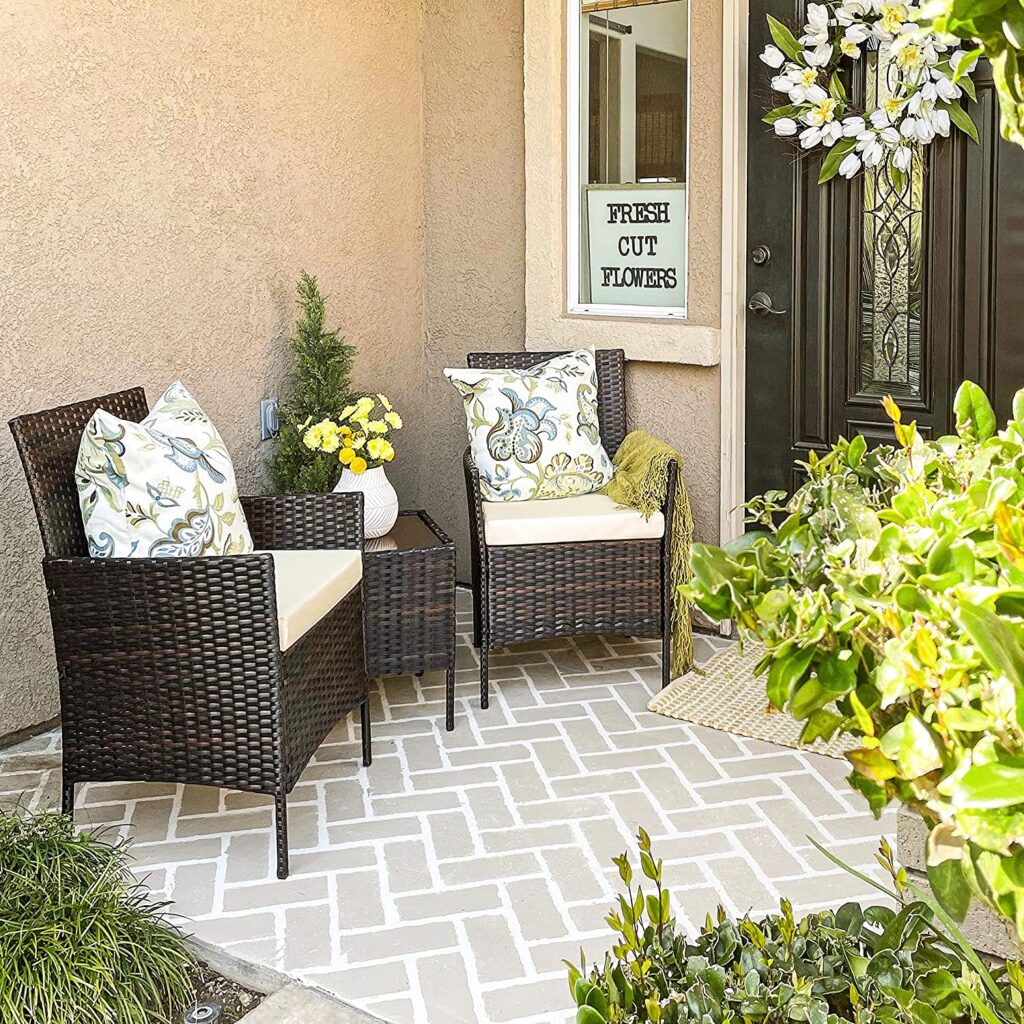 7 Best 3-Piece Patio Furniture Sets in Canada, According to Amazon
When it comes to buying a set of patio furniture, there are so many options that it can be hard to know where to start. Lucky for you, if you're in the market for a patio set, we're ranking the top seven options in Canada below.
Keep in mind that these reviews are based on data and user reviews from Amazon.ca. That being said, if you utilize this guide, and keep your personal preferences in mind, you'll find an awesome patio set to keep you happy for many years to come.
This 3-piece patio furniture set is currently the best-selling 3-piece plastic set on Amazon and is made of high-quality, polyurethane plastic construction. It also features a foldable design that makes it easy to set up, transport, and store.
Even more convenient, this set requires no assembly. And, with over 90% positive reviews on Amazon, you can rest assured that this furniture set is a quality buy.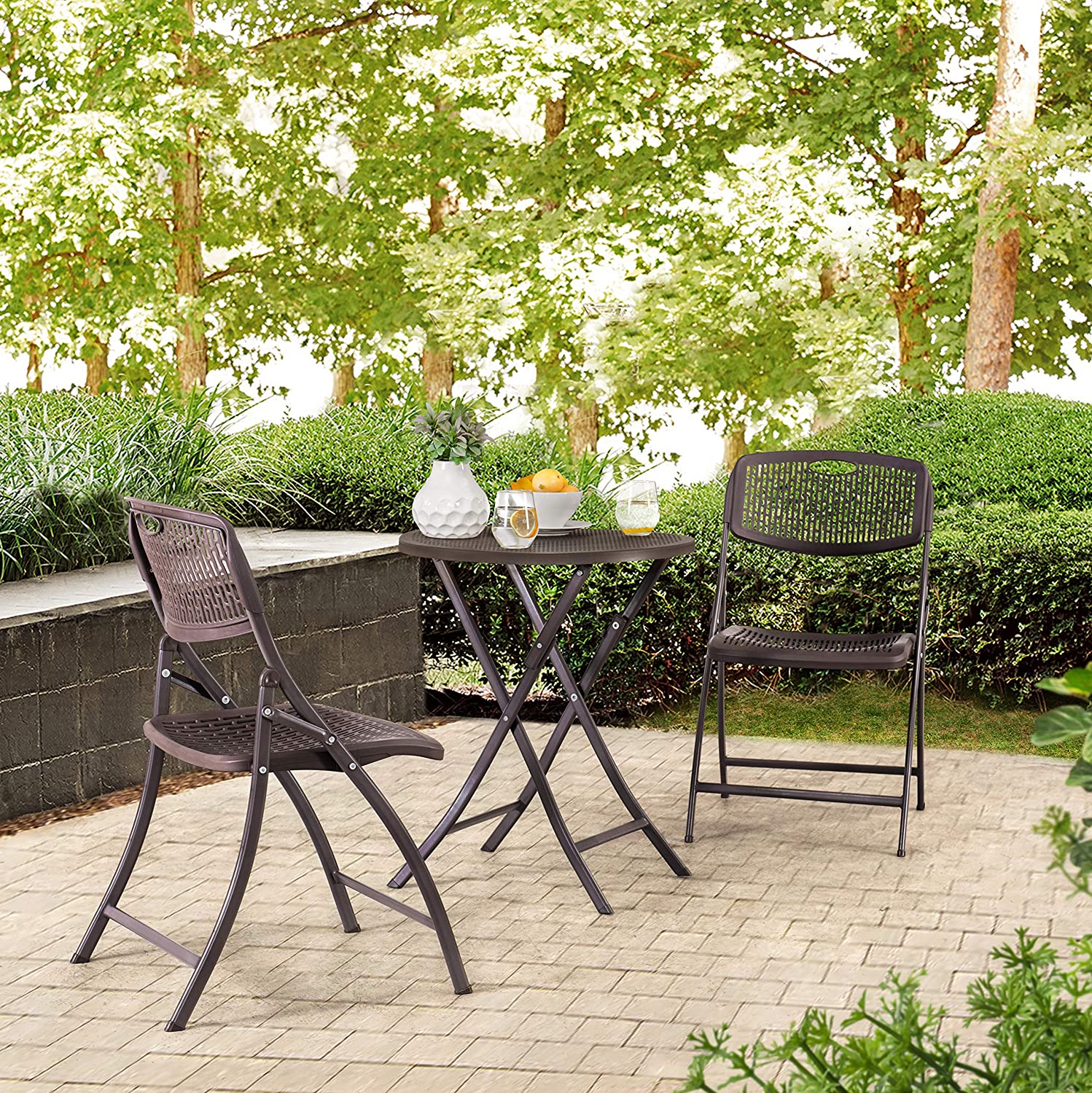 This 3-piece furniture set from Giantex is a little bit more expensive than the #7 option, but it comes with a removable umbrella cut out for extra convenience!
This furniture set is constructed with a steel frame for extra sturdiness and durability, and its folding design will save you space when the set is not in use.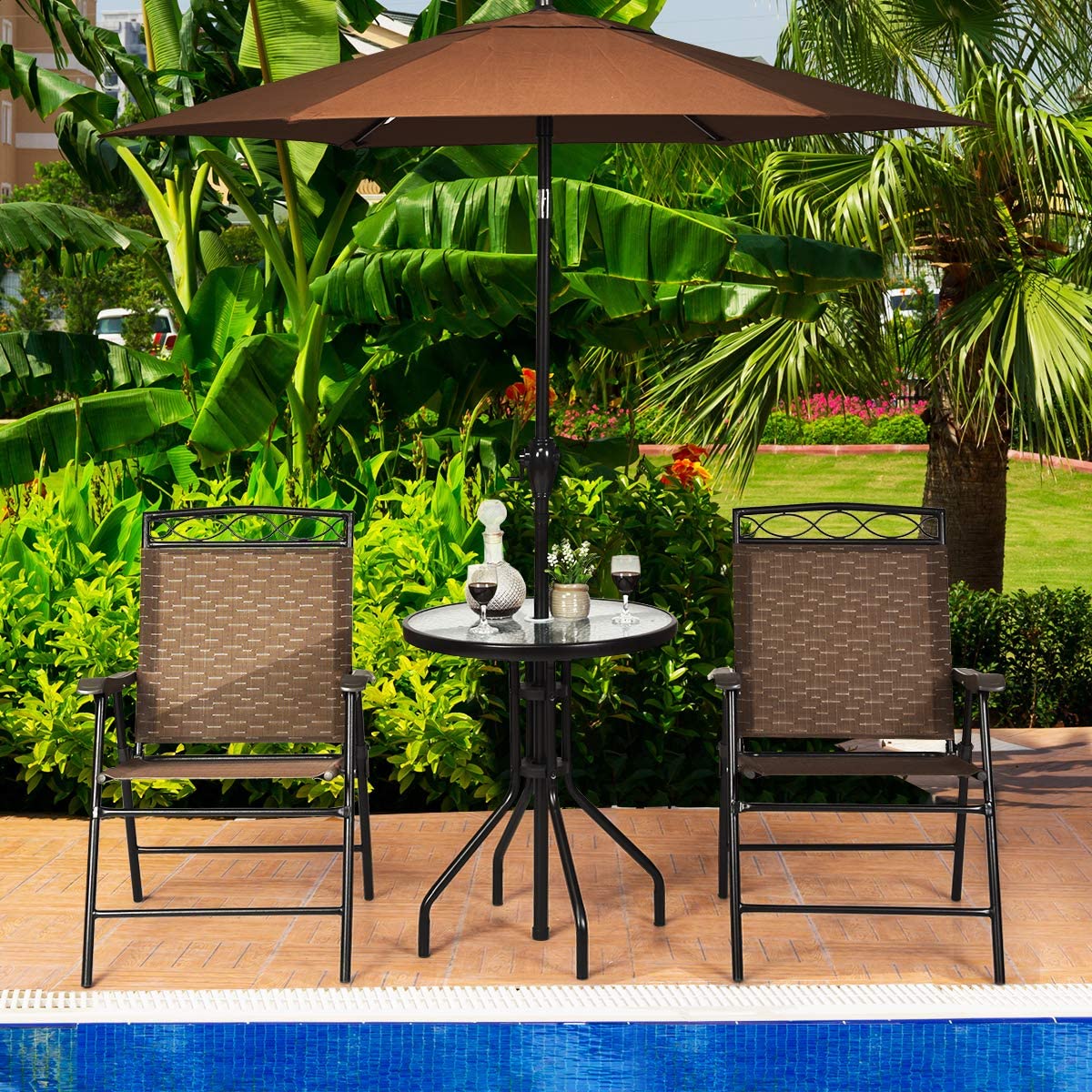 Another great furniture set by Giantex, this product is great for anyone looking for a wooden design, rather than metal or plastic. It's made of natural acacia wood and constructed with enough sturdiness to withstand 360 pounds.
Like the above products, this furniture set is foldable and easy to store. Plus, it comes with outer covers that detach with a zipper, making for easy cleaning and a great-looking design. Plus, this patio furniture set is the number one reviewed wooden set on Amazon, so you can purchase this product with a bit of ease on your mind.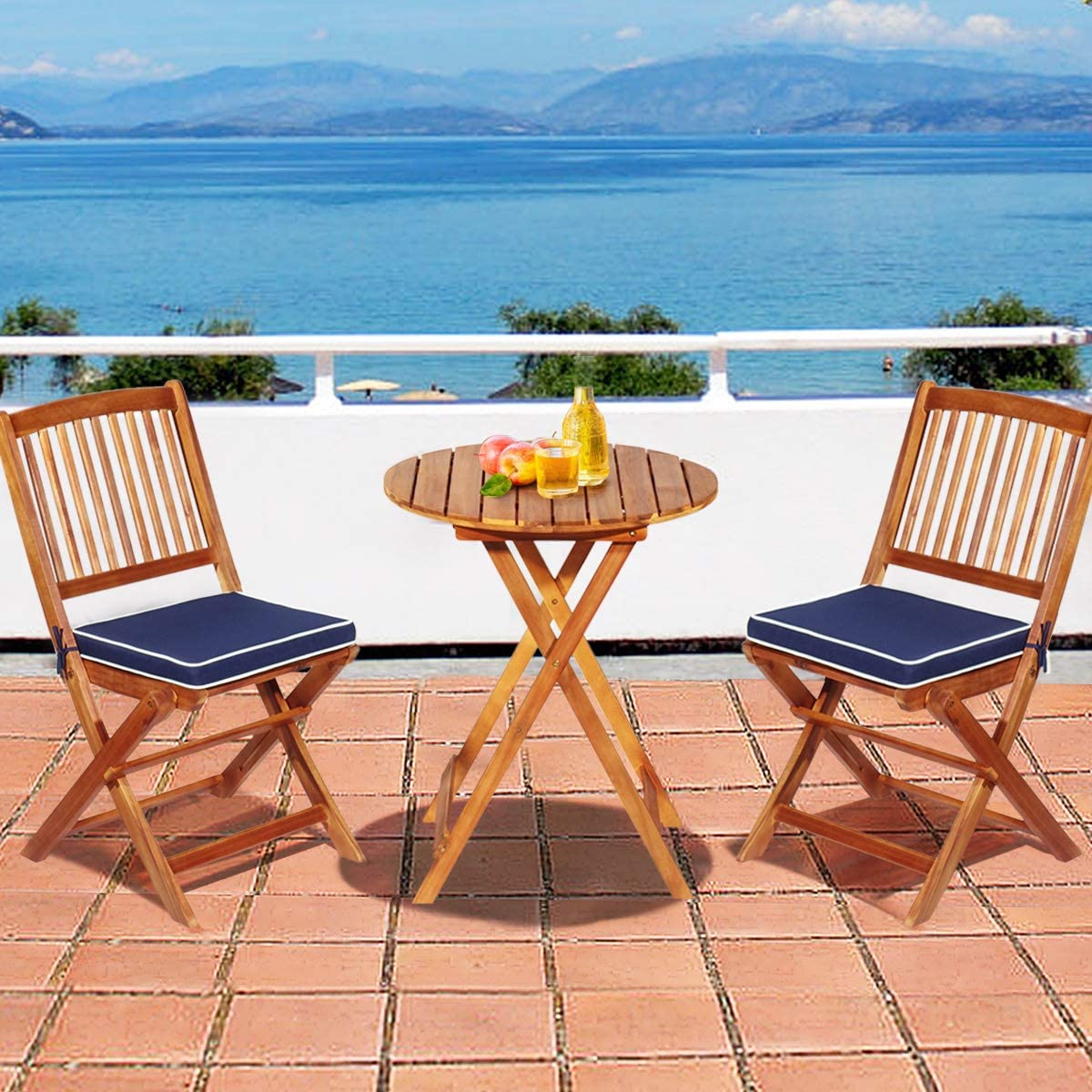 This 3-piece patio set from SONGMICS features a sleek black and beige wicker design and is reinforced with solid metal frames for additional stability.
One of the proprietary features of this patio set is the tempered glass top of the side table and the 2.8″ thick foam padding on the backrests of the chairs. Plus, if you spill or make a mess, the cushion covers are removable and easy to clean!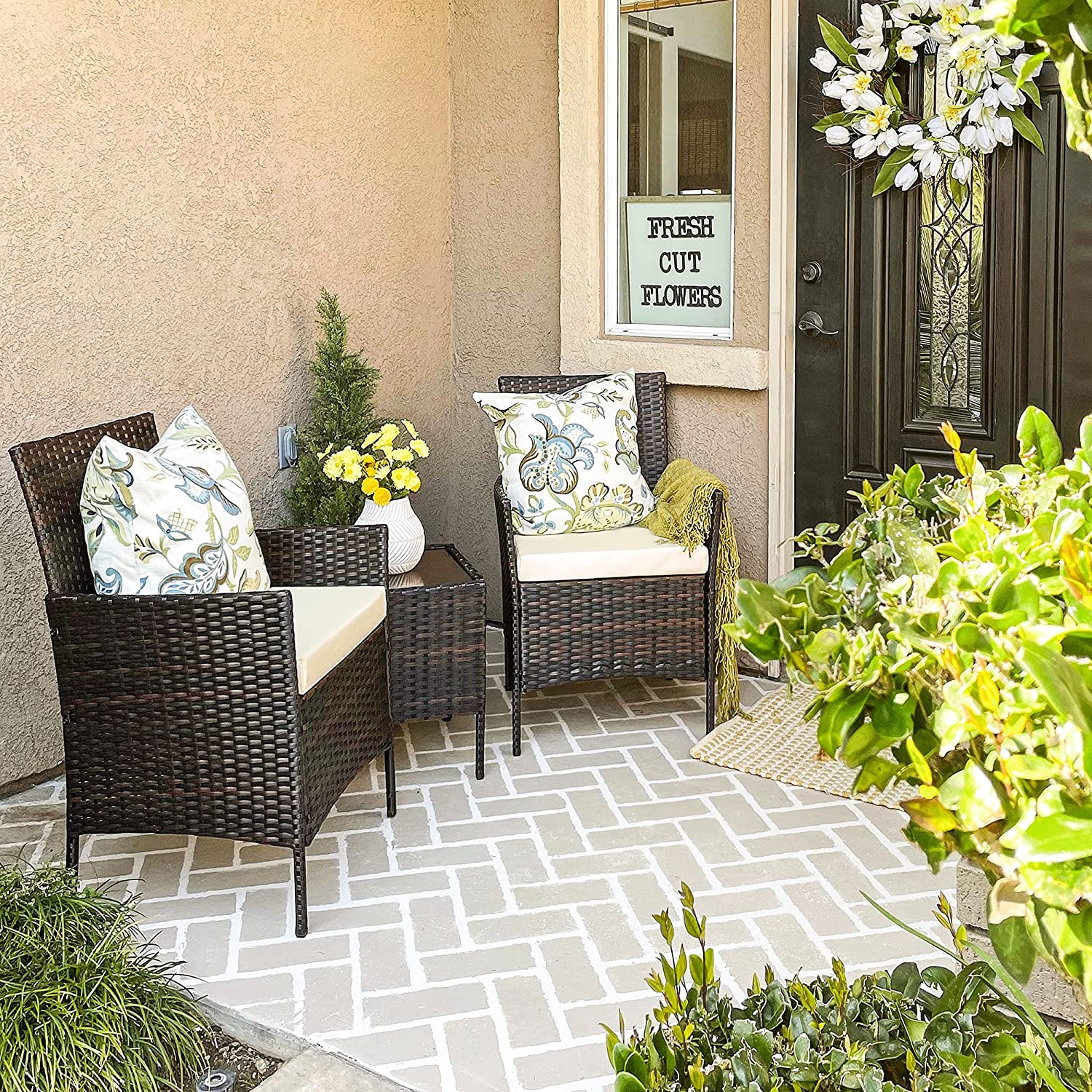 #3: Outsunny 3 Piece Rattan Wicker Patio Chaise Lounge Set
Outsunny's 3-piece patio set is unlike the others on this list. While the others feature straight-back chairs, this set comes with lounge chairs that are great for lounging in the sun. While they're a bit on the expensive side compared to the other sets, it's worth it for these adjustable, reclining loungers.
Additionally, these chairs are made up of PE Rattan over a rust-resistant steel frame which is proven to last year after year, season after season. And, it's the best-selling lounge chair patio set available on Amazon!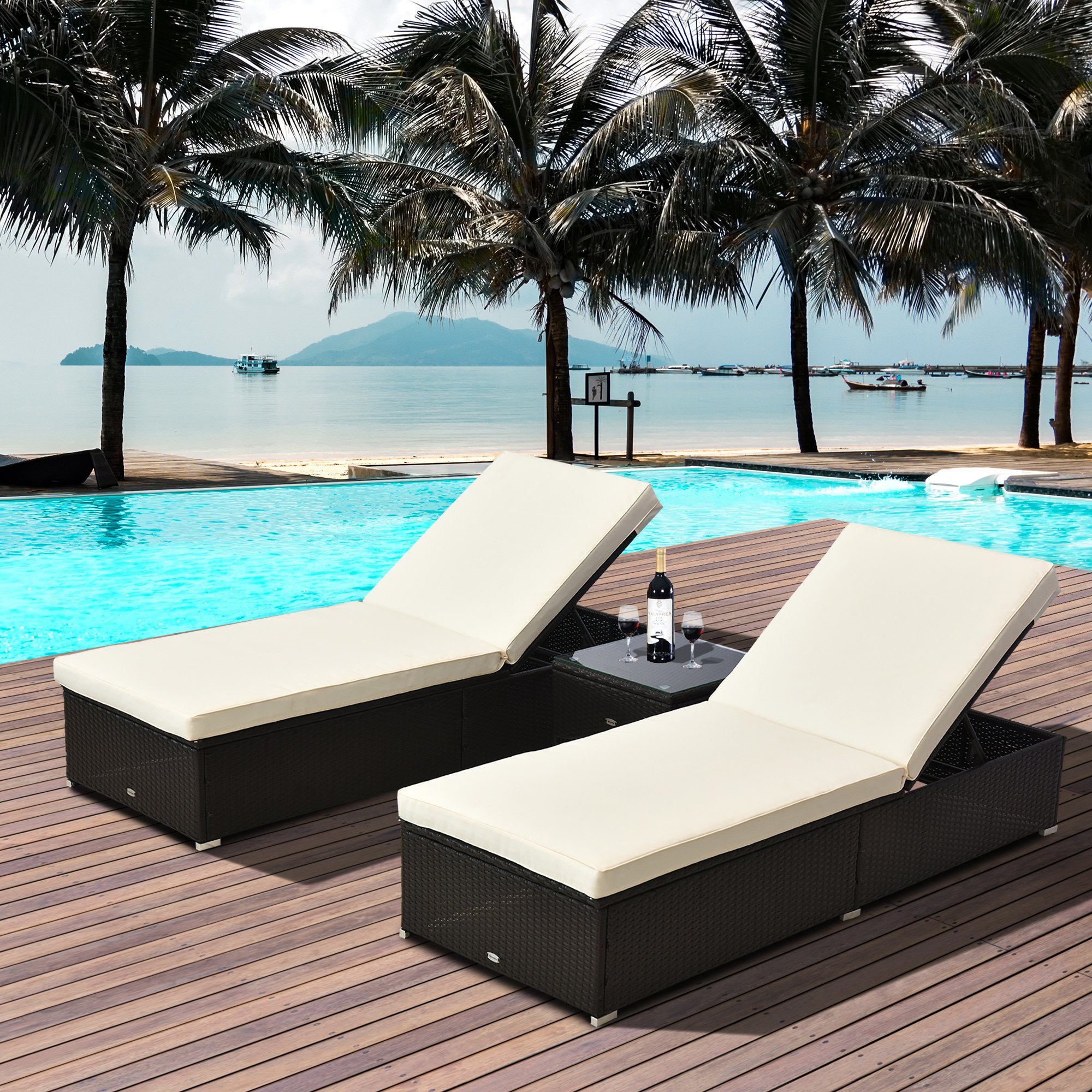 One of the most cost-efficient patio sets on this list, this stylish SONGMICS product is comfortable and sturdy! It features a solid, steel design and 2.8″ thick foam backrests.
This product can also be easily assembled, with labeled parts and a very well-done assembly video to help! And, 70% of the reviews of this product on Amazon are above four stars, so you can rest assured you're getting a quality set with this purchase.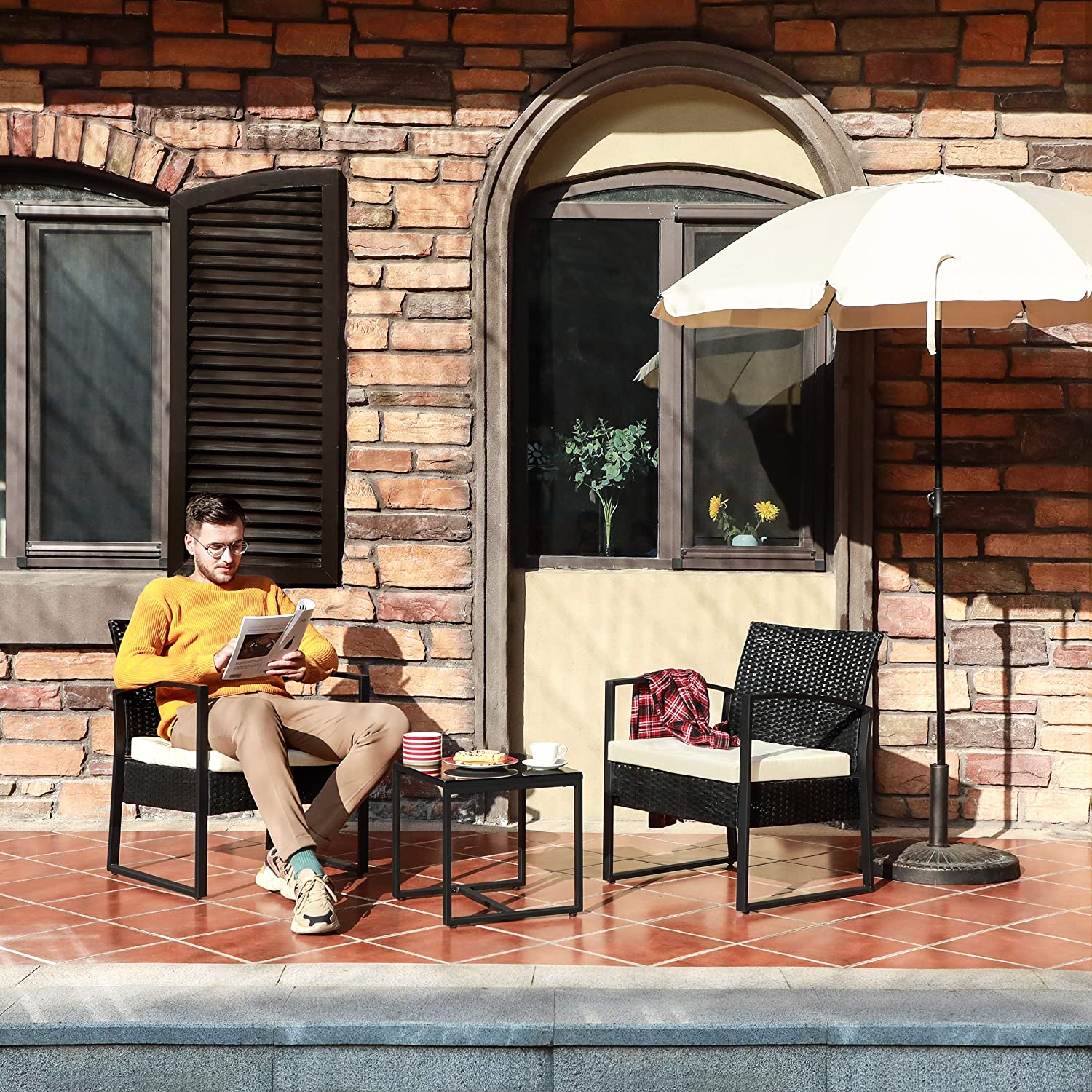 #1: Aoboco 3 Piece Foldable Steel Patio Set
The best part of this furniture set, of which there are many, is the color options. With six different color options, this patio set will fit any style or color theme you might need.
This product is the best-selling 3-piece metal patio set available on Amazon, and over 80% of the reviews are four stars or higher! And, besides that, it's constructed with powder-coated steel frames that will prevent rust and remain sturdy season after season.
With no assembly necessary and an incredibly stylish design, this product is a great choice for anyone who is looking for a patio set!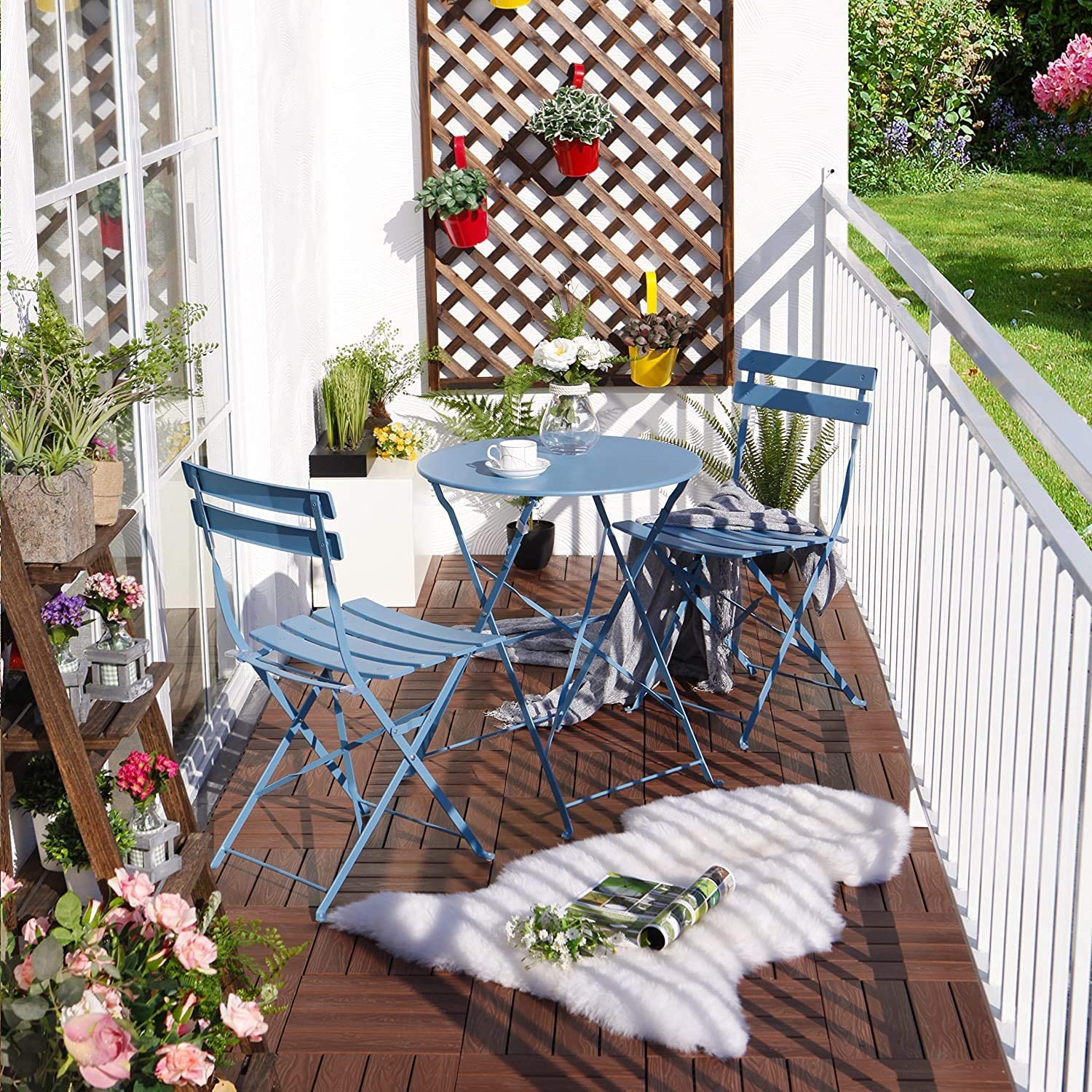 Conclusion
When it comes to picking out patio furniture, the amount and variety of choices can be daunting. Without a proper guide, it can be hard to tell which products are great, which are overpriced, and which will break down on you in the middle of a summer barbeque.
Using this guide, and armed with your personal preferences, you'll find a great patio furniture set that will keep your yard looking great summer after summer for many years to come!