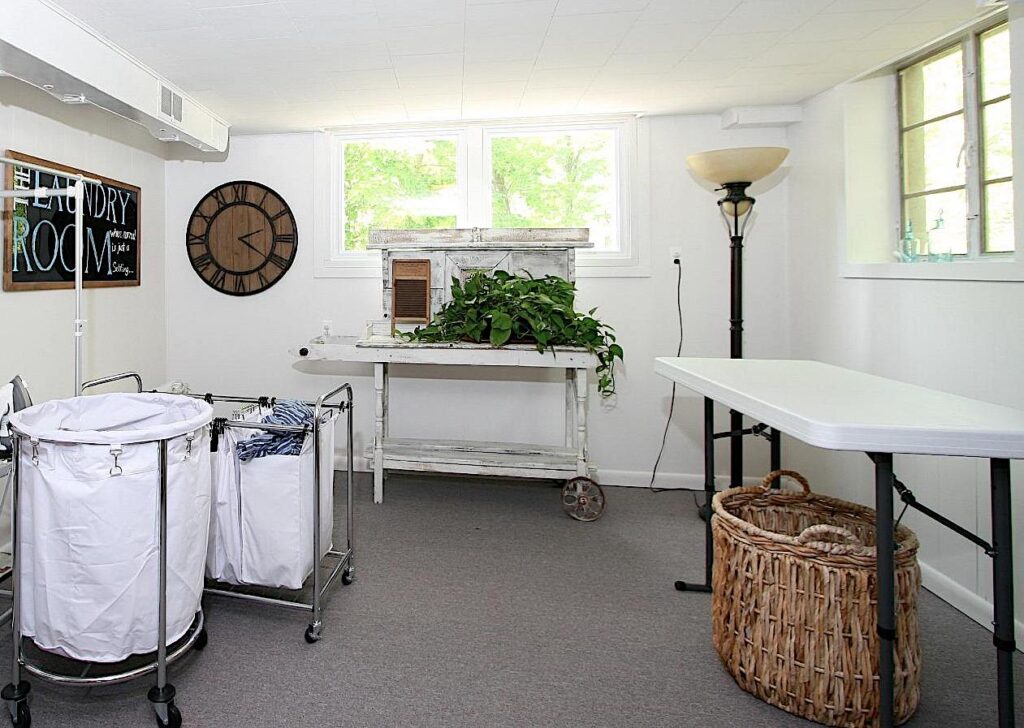 4 Reasons Lifetime Has the Best Folding Picnic Table in Canada
A picnic table serves a number of purposes, including a place for holding a meeting, a platform where you can serve your lunch as well as a spot where a party can be hosted. With relative comfort and ease. In Canada, Lifetime is among the well-established brand, which offers an extensive assortment of plastic picnic tables, which are rust-resistant, waterproof, ability to withstand any cracks, peels, or chips. These picnic tables are of high-density polyethylene (HDPE) table surfaces that are light in weight and durable.
In addition, the tables are collapsible and foldable, thus making such folding picnic tables easily portable suitable for camping activities alongside other activities that involve movement from one place to another. Other than that, there are 4 other reasons why Lifetime currently has the best folding picnic table on the market:
#1 Safest Choice
Lifetime is a well-established American brand associated with a long-term warranty of its quality and plastic products. Its products have been built with a strong steel frame and varnished in an all-around weather coat that keeps them in good condition for very long periods. This keeps the product safe from any damage caused by water, rust and has the ability to withstand any form of cracks, chip, or peel that might cause injuries to the occupants or users. The products come in the form of both plastics and metal; they are all firm and rigid irrespective of the occupants' weight.
Having combined with the top-notch Amazon's customer service, it has made it easier for the majority of buyers seeking to purchase an outdoor picnic table. Another safety characteristic is that they are made of high-density polythene (HDPE), which has a number of advantages over other standard materials such as Acrylonitrile Butadiene Styrene (ABS), aluminum, or wood. HDPE is composed of a mixture that makes its tables lighter, more robust, and long-lasting. It is resistant to scratches and does not easily peel or chip.
#2 Adjustable Legs
Whenever you are going out for a picnic or camping activities, there is a great likelihood that you will be accompanied by family members such as kids. Perhaps in the event of camping or picnic activities, you will require a place to assemble while taking meals or drinks. Therefore, it is important that you carry along with a table with a standard height for safety and convenience purposes. Here is when a folding picnic table comes in hand, as it is simple to assemble and fold after being used. The bench seats have been attached to the table while packed up for less effort during transportation and storage.
These tables can also be adjusted to different heights depending on the convenience of the users. Such flexibility of Lifetime folding picnic table makes it suitable for outdoor picnic engagements. They can be easily transported from one place to another with ease; thus, the best for day trips at preferred picnic spots with friends and family members.
#3 Beats The Competition
Lifetime products have proved to be the leading in the production of the best folding picnic tables in Canada. This is because the company has surpassed the Business and Institutional Furniture Manufacturing Association (BIFMA) commercial standards in the category of commercial-grade furniture. Based on the Amazon report, Lifetime's 80160 Table is the trending flagship product in the Canadian market, ranking position nine among the outdoor tables category.
The biggest rival of Lifetime 80160 in the category of foldable outdoor table with adjustable legs is Treemoo's aluminum picnic table. Even so, the table has been somehow perceived negatively because of its flimsy structure quality and having a lot of moving parts. Amazon further reported that only 50% of Treemoo's table reviews were positive, thus lower compared to Lifetime 80160, which has a positivity rate of 90%.
#4 Loved By Customers
Lifetime has a whole 7k plus Amazon reviews in the United States while attracting over 200 plus CA Amazon reviews. An average of 90 percent of the reviews is rated four stars or higher. This implies that it is among the most liked outdoor folding table in both Canada and the United States.
Another reason customers love the Lifetime folding tables is the UV-inhibitors that offer protection to the product and prevent it from fading while exposed under very bright sunlight. The table also has a powder coating procedure that prevents the steel frame from corrosion or rusting. This powder offers a long-term coloring process on the market compared to other competitor folding table products. Its easiness characterizes most positive reviews to assemble the table, easy to clean, and nice appearance.
With that said, it is clear that Lifetime products are the leading and best folding picnic chairs in Canada. If you want to experience a good outdoor picnic, get yourself a Lifetime folding table at affordable prices, which comes with a long-term warranty.
Popular Customer Reviews
"This was the perfect buy for me. I read reviews that were negative, but I'm glad I ignored them. I don't think it took me even close to five minutes to put this table together. I think it took me about a minute and no exaggerations. I didn't notice any instructions but I didn't even look for them because when I read that one review saying the person had turned the table on the side to open it, I just figured I'd do the same. As soon as I did that I realized it's the kind with those little locking buttons that you press in to make height adjustments. Home gym requirement I've owned seems to have those same locking mechanisms so that wasn't hard to figure out. I pressed the buttons in and kinda pulled the leg a little with my toes so I could keep the fingers on both hands in contact with the bottom as I adjusted the height. Sounds strange but it really wasn't. You could do it with just a shoe on but I just happened to be barefoot. I am using it as a sewing table so I have it at the middle height which is perfect. It is very sturdy. It's also much less expensive than actual sewing tables. I would really recommend it" – Rushcl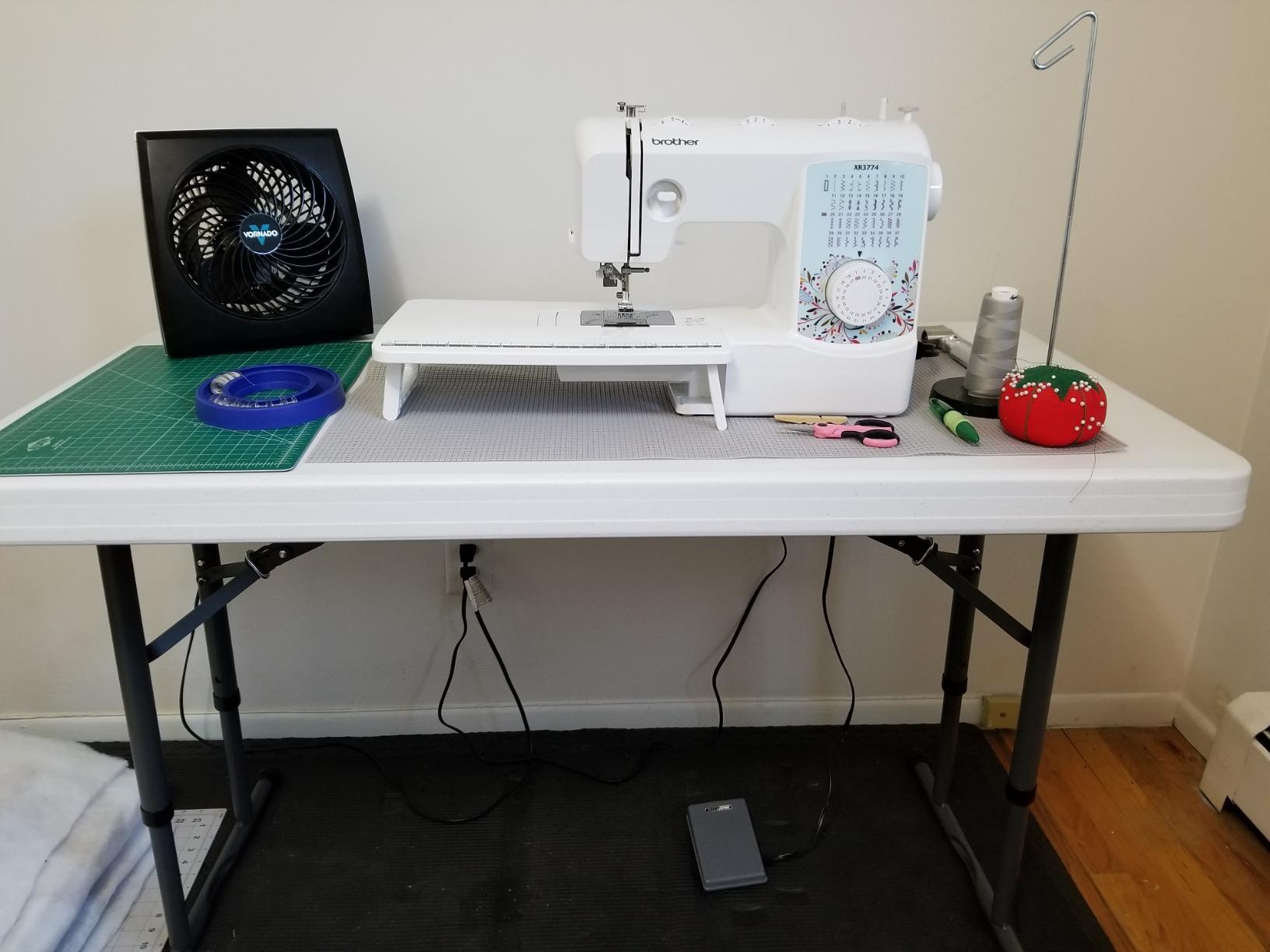 "I got this table for my home daycare. It came in perfect condition, no assemble required, this table is way better of what I expected for the price and so easy to clean. I'm buying a second one soon." – ARG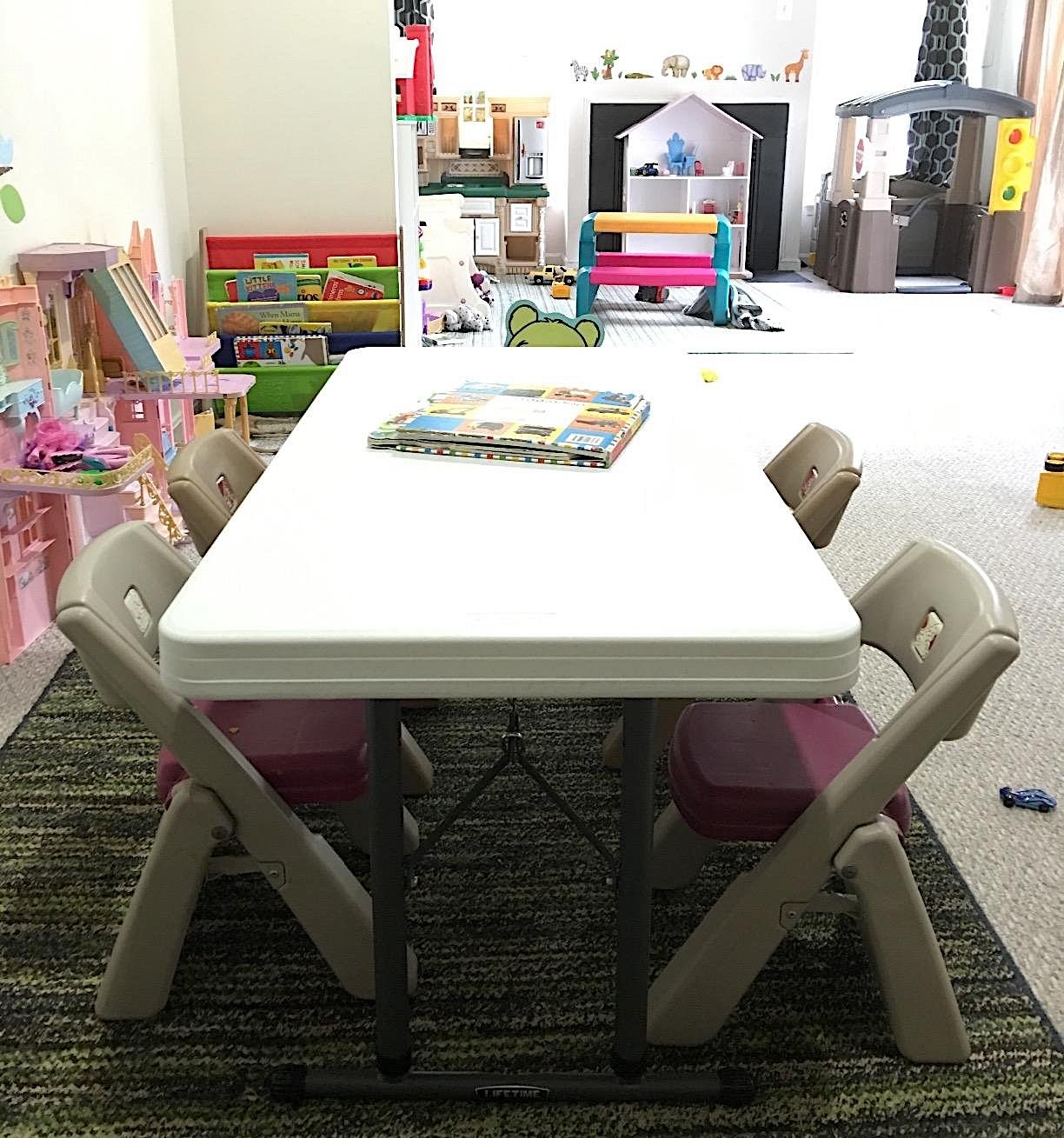 "This table is a workhorse. It looks very good and is rock steady. After removing it from the box, the first thing I did was sit right in the middle of the table to see how sturdy it was. There was no flex in the table at all and I weigh 210 lbs. I bought this to test one out for a tutoring center I am opening and came into the center one day to find my contractor had set up a huge saw on it and was cutting wood. I took a look at the table after he was finished and it still looks like it did when it came out of the box. It's tough to find a well made product these days and if you are looking for a strong, sturdy table, you can't go wrong with this one." – Joe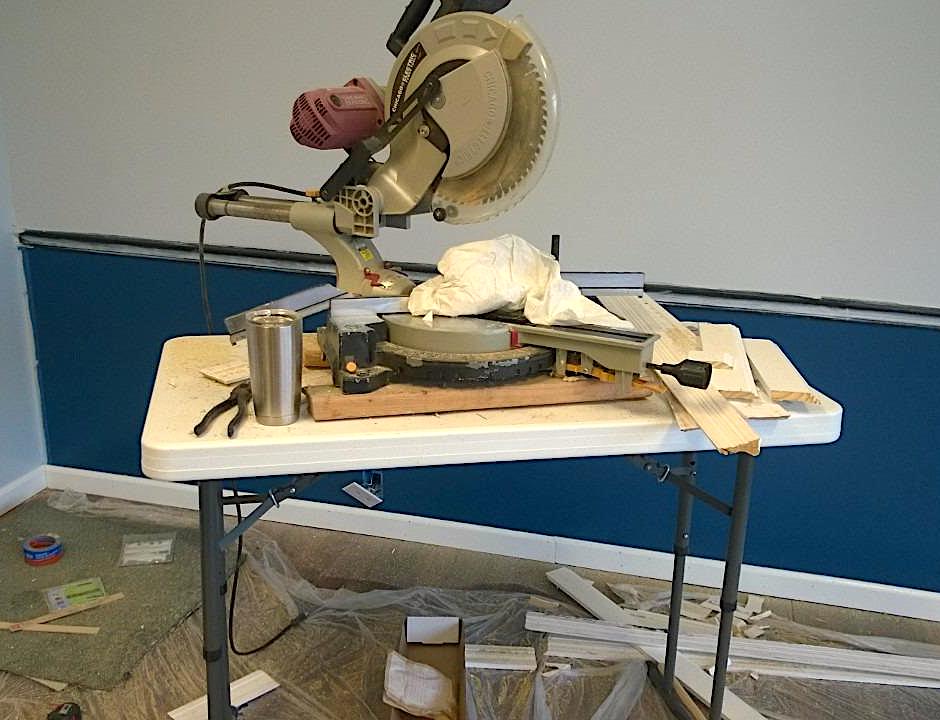 "Pictures are worth a thousand words so I added one! I love this nifty little table! So multi-purposed! I used it in a home I was staging to sell!" – Diana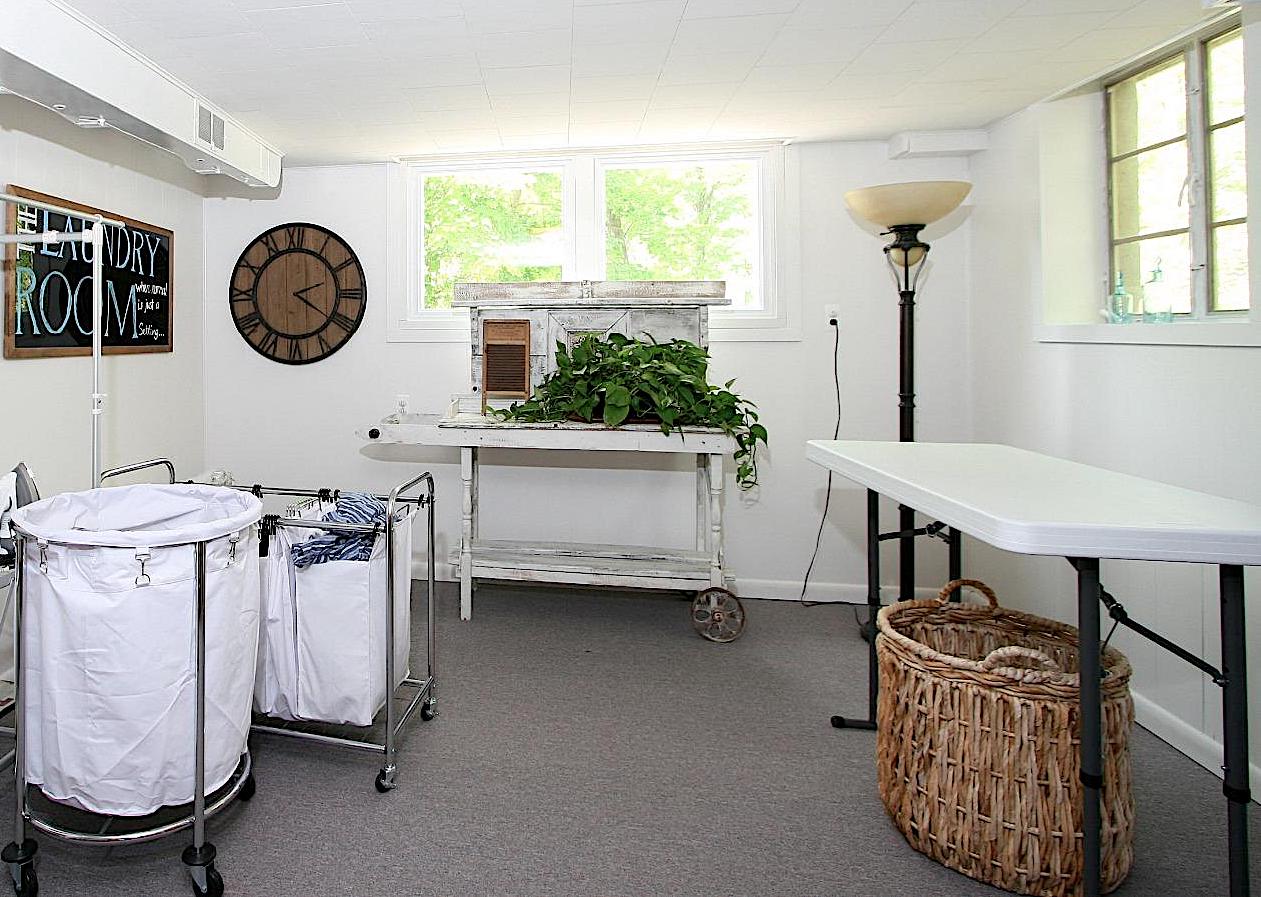 "I purchased this table to set up my workspace In limited apartment space. The table arrived on time, no assembly is required. Ready to use as soon as you take it out from the box. One of the best features is adjustable height, which allows This table to a multifunctional one, When I don't use it, it can be folded away easily out of sight or height can be shortened and my kids can use it." – Krajee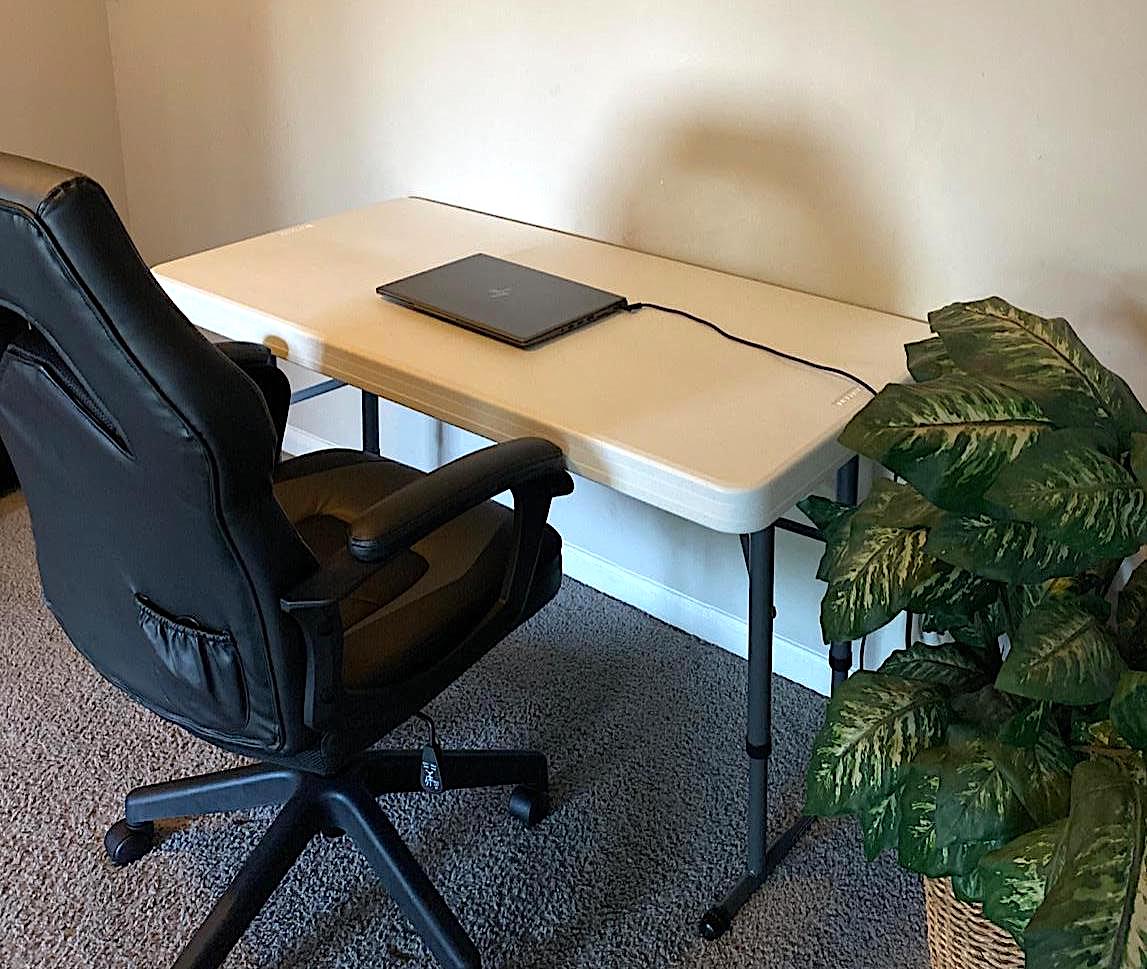 "Wow! These are perfect for my grow room. Fricken sturdy as hell to boot. Gotta grow more plants. Lol" – TC Drudin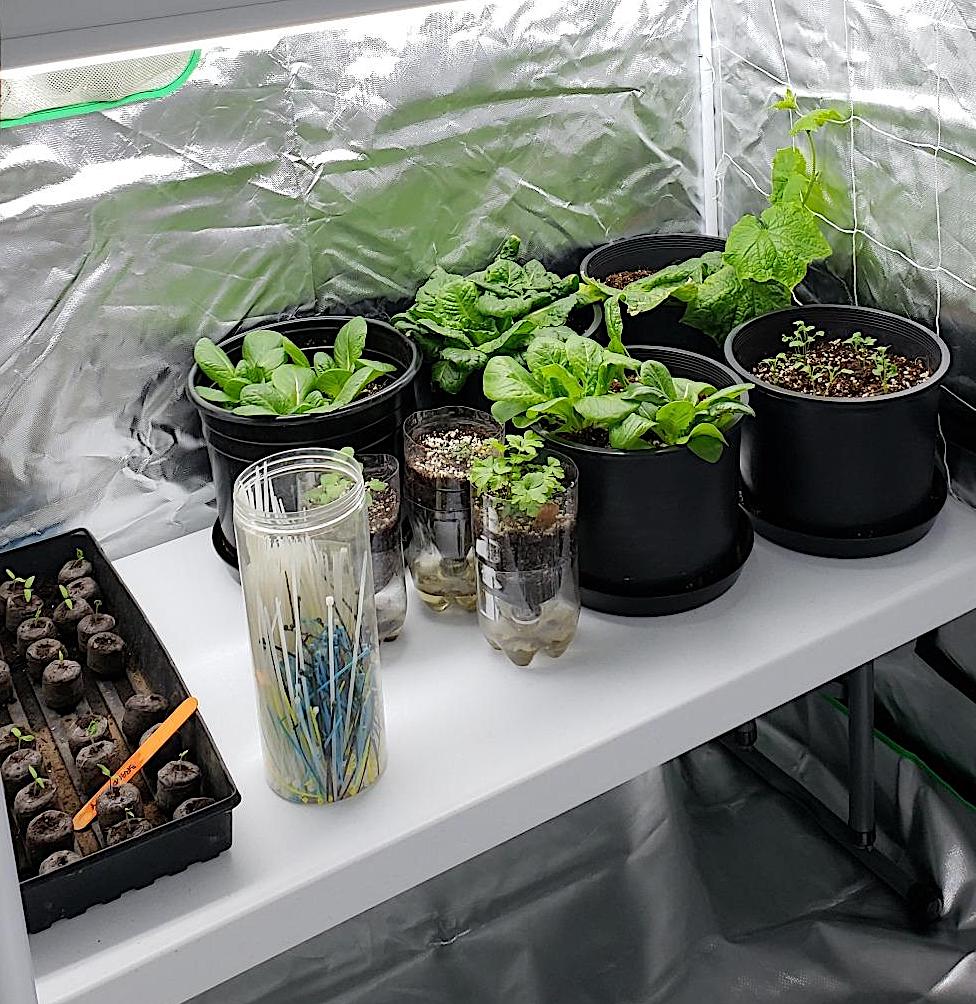 "I was looking for a child-size utility table for my two toddler grandchildren who are visiting. I wanted something big enough for puzzles, playdough, arts & crafts and mealtimes. This table is perfect! First, there is no assembly required. It is sturdy and has three easily adjustable heights for many other uses. It is worth every penny! I have also ordered four child-size folding chairs that haven't yet arrived, so I am using a couple of little stools, which are the perfect height, in the meantime. Definitely the best purchase I have made in a long time." – Linda Hyatt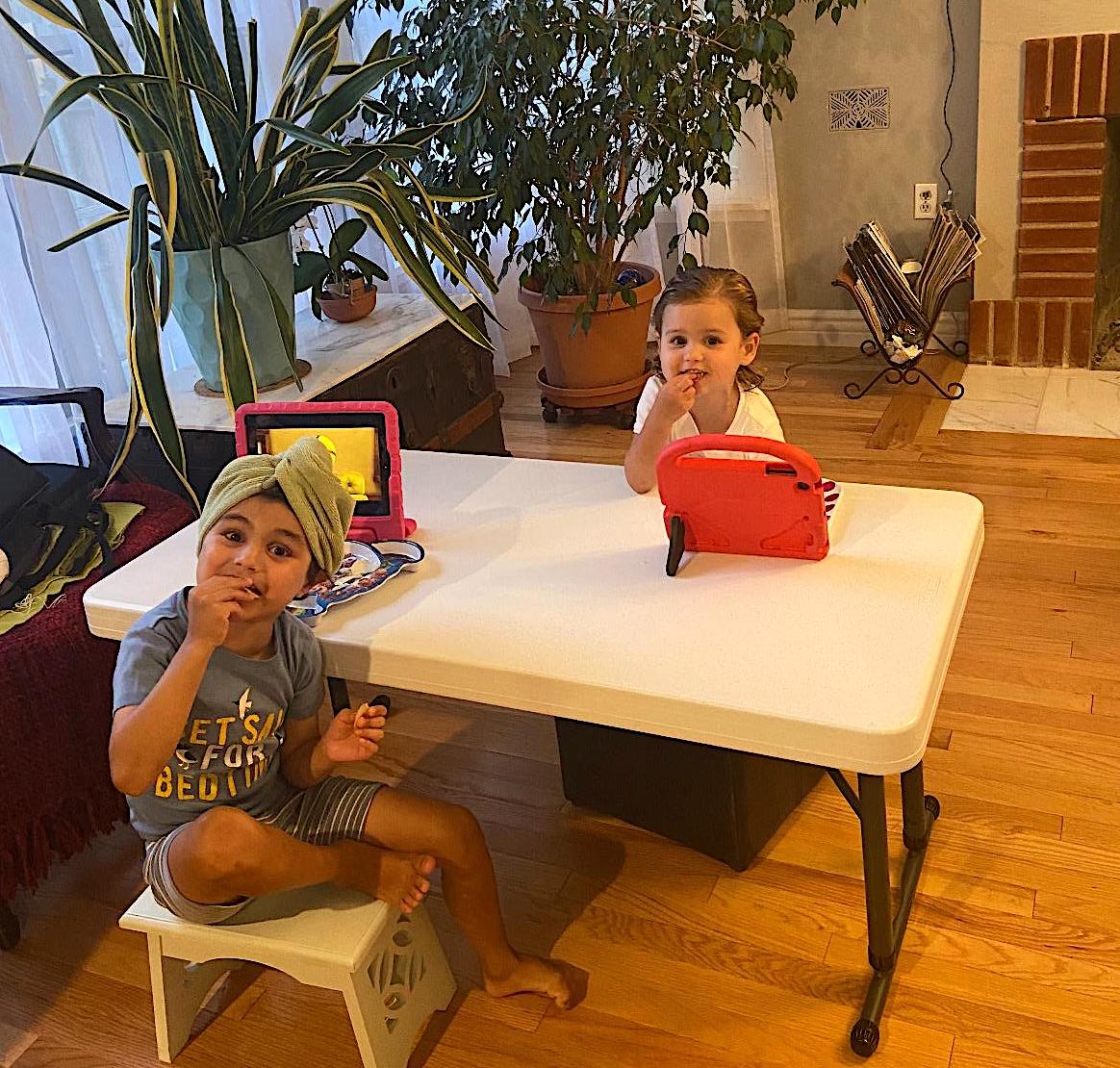 "I bought this table as a desk for my 6 yr old to homeschool. It's a perfect size for her at the lowest height. Plus, it fits her oversized computer, supplies, and has space to actually work! It's super sturdy too." – Kim C