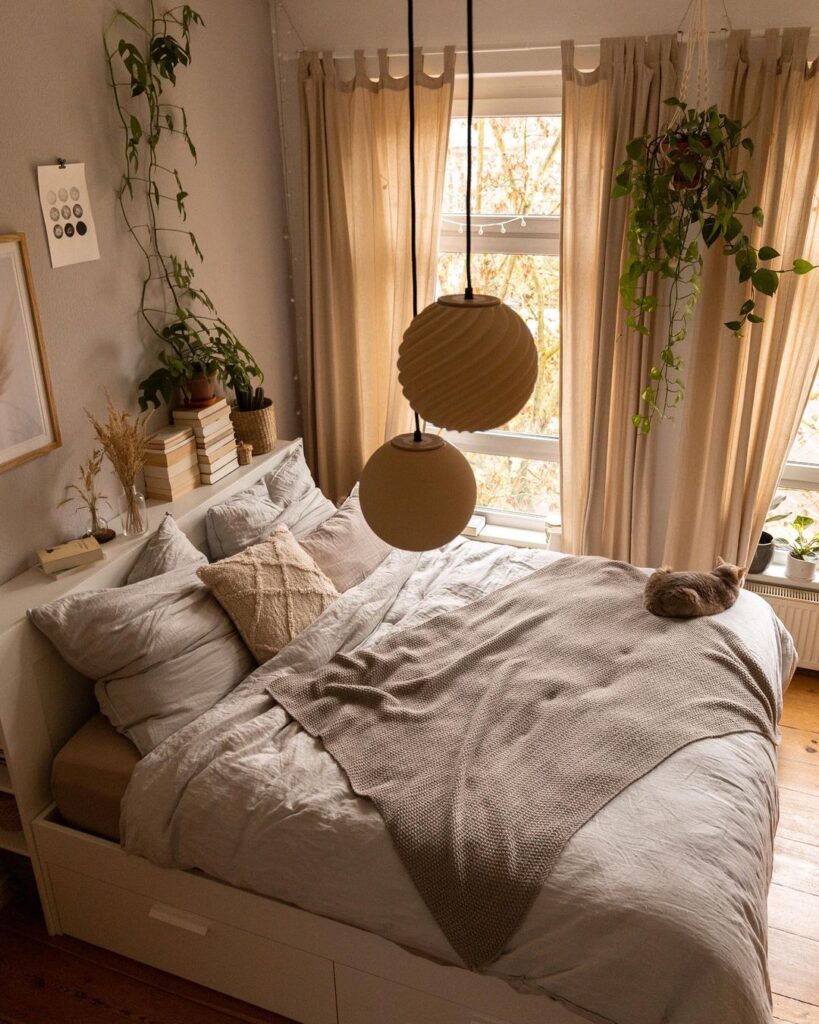 Caroline Reichel's simplistic house brings joy and peace
Caroline Reichel is a lifestyle photographer with a love for plants, which inspires the peaceful design in her house.
Caroline plays with texture in her house, saving the viewer from boredom. The decor is minimal, and the home is slightly monochromatic; the interesting lines and textures created by the plants and pillows add interest.
The bedroom features a widely tan color theme. The decor that is there keeps it simple; the bed is close to the floor, and the planters are simple cylinders. The texture in the pillows, blankets, curtains and plants add interest to the room.
Warm lighting throughout the house keeps the rooms feeling comfortable and homey. Long curtains and hanging plants help visitors feel welcome and cozy.
The living room is an amazing example of an open space made comfortable and warm with lighting, textures and color. The decor is all a warm tan. The golden light filters through long, soft curtains. Soft textures contribute to the cozy feeling of the room. Texture and unpredictable lines from the hanging plants add interest.
Although simple, Caroline's house is masterfully done. It is simple, but it's never boring, which is hard to do well.