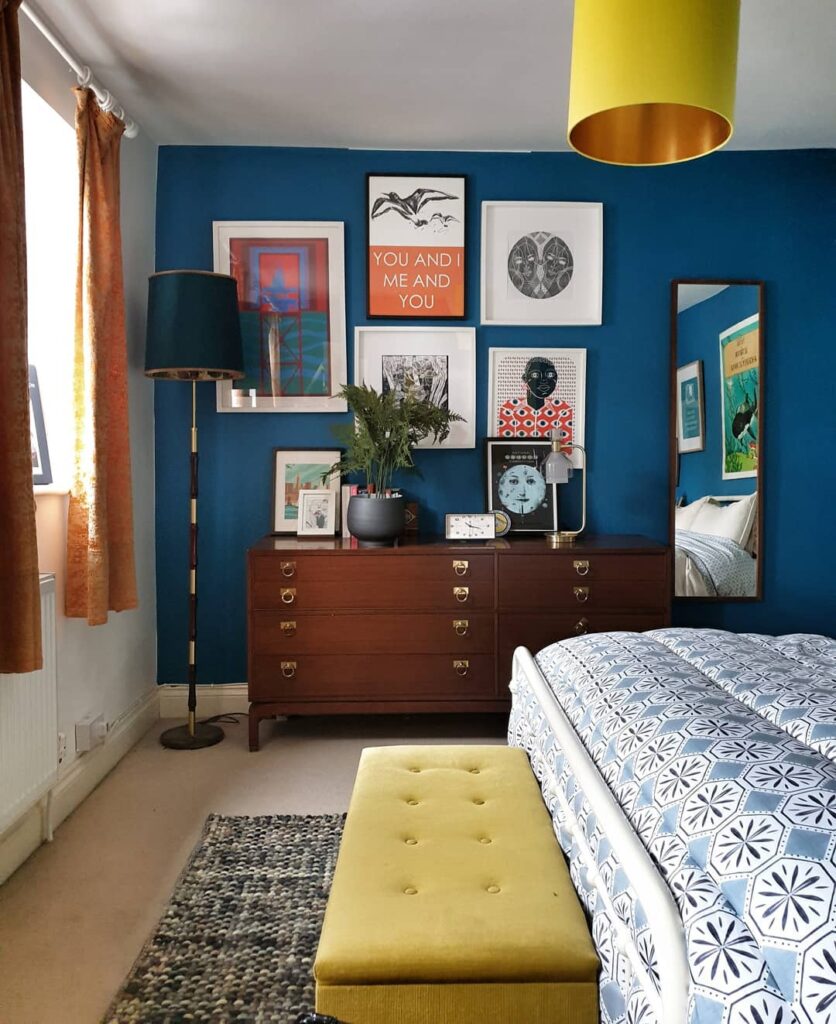 Robyn Donaldson Creates A Bold Space That Turns Heads
Robyn Donaldson is a blogger and designer based in London. She has an eye for bold designs, which is obvious in her amazingly loud house.
Her collection of unique objects in bold, bright colors, while busy, is pulled together throughout the house with consistent shapes and colors.
She keeps her textures relatively consistent while allowing colors to be loud and the walls to be full. This idea stops the house from being overwhelming.
Her living room is a perfect example of how bold objects are pulled together throughout the home. Squares are a theme in each room but are especially featured in the picture frames on the walls and boxy drawers. Emerald green and bright burgundy are heavily featured in the room as well, further uniting the room.
Her bedroom also features beautiful jewel tones and consistent shapes while putting her eclectic belongings on display. Here, bold sapphire and orange embolden the room while the picture frame motif connects the bedroom with the rest of the house.
Robyn's beautiful, bold home perfectly shows how you can be bright while not being overwhelming. It's a hard look to pull off, but Robyn makes it look easy.