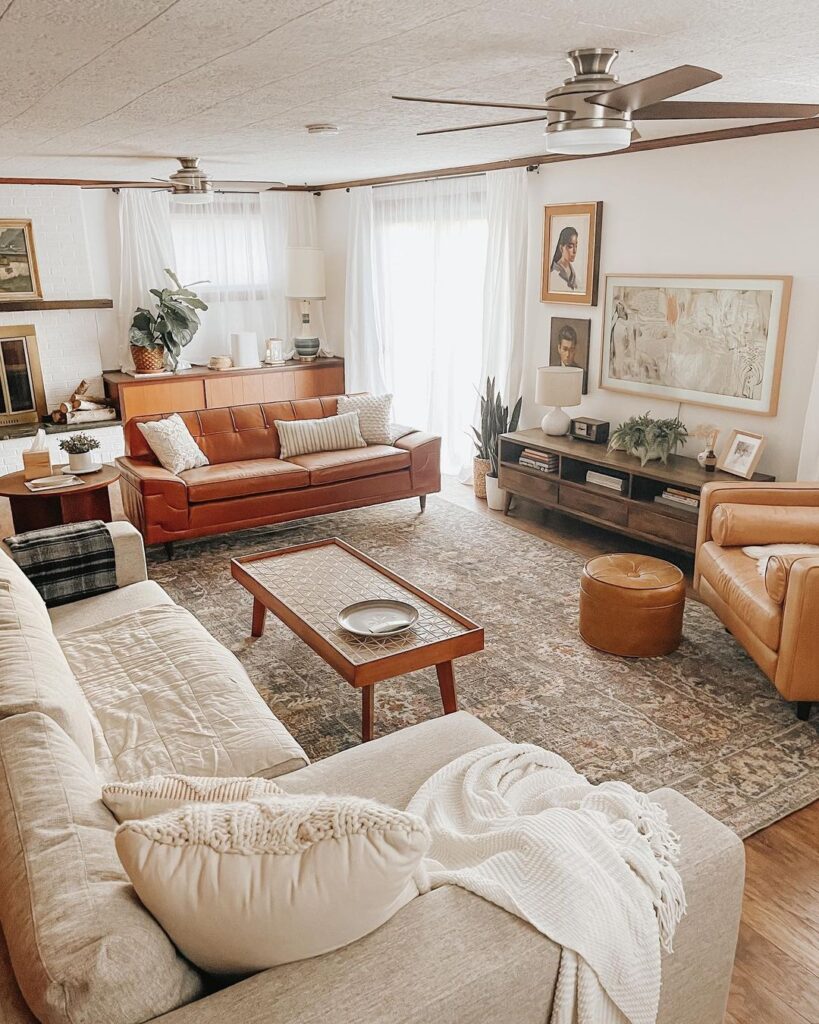 15 Smart Ways from Dream Green DIY to Bring Live Color to Your Living Space
Green means a lot of things in design these days, and Carrie of Dream Green DIY is quickly becoming a go-to reference for fans of smart green interiors. Whether you are looking for elegant ways to bring air-enhancing plants into your home, or you want sustainable design inspiration, Carrie's got you covered.
Carrie is skilled at making big statements in small spaces. More than one upcycled mid-century dresser or buffet features in her home. Their rich wood finishes pair seamlessly with white walls and neutral accents. And because every room in Carrie's house has a bit of green, you will also see plenty of her signature trash can to plant stand projects.
Decorating with plants doesn't have to be boring or predictable. Carrie keeps her green accents interesting by choosing plants with boldly shaped leaves and putting them in funky modernist pots. Plants of all shapes and sizes, positioned from floor to shelf, also help to add levels in her designs.
Carrie's bohemian bedroom arrangement is the best of both vintage and modern design. Yet another rescued buffet provides the incomparable warmth of aged wood. The bed is all puffy, present-day comfort. A Persian rug provides an unexpected callback to the green of the plants and by contrast makes the whites whiter and the woods richer.