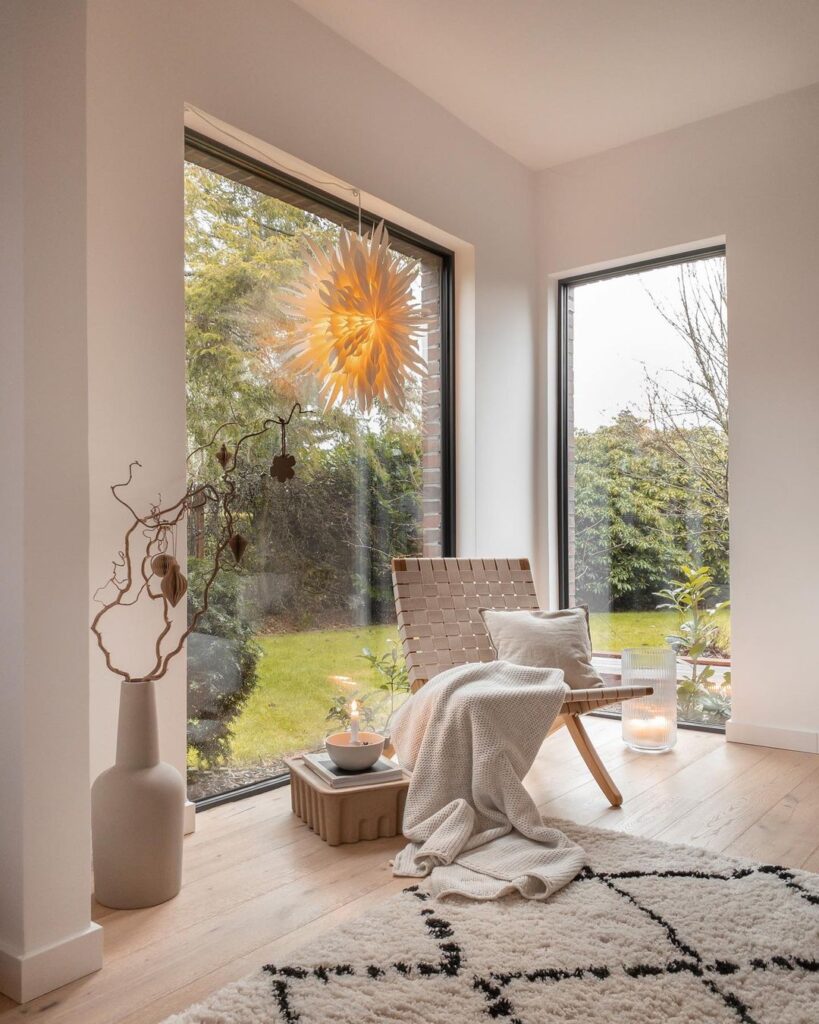 Sarah Blends Industrial Style With Her Unique, Minimalistic Twist
Sarah is a Scandinavian designer specializing in minimalist design. Sarah keeps the high ceilings that industrial styles are known for while making it more minimalistic. Forget about exposed brick; take high ceilings and exposed rafters instead. Soft lighting keeps minimal color and decor interesting. Small details in the walls and ceiling of the house itself make up for a lack of decor in other places. Repeated patterns and textures fill the house but keep the design simple.
The living room, for instance, has a repeated cream and black pattern across the rug, on the pillows and the chair. While the room is full, it doesn't feel overwhelming at all. The soft light gives the space a peaceful feel. While a typically industrial-style room with a high ceiling and large windows feels raw and bright, these rooms feel cozy. The bedroom is another example. Exposed beams across the high ceiling add interest without making the room feel overwhelming. Repetitive colors make the space feel safe.
It takes skill to bring so much interest into such a limited palette of colors and patterns, but Sarah pulls it off in her beautiful home.