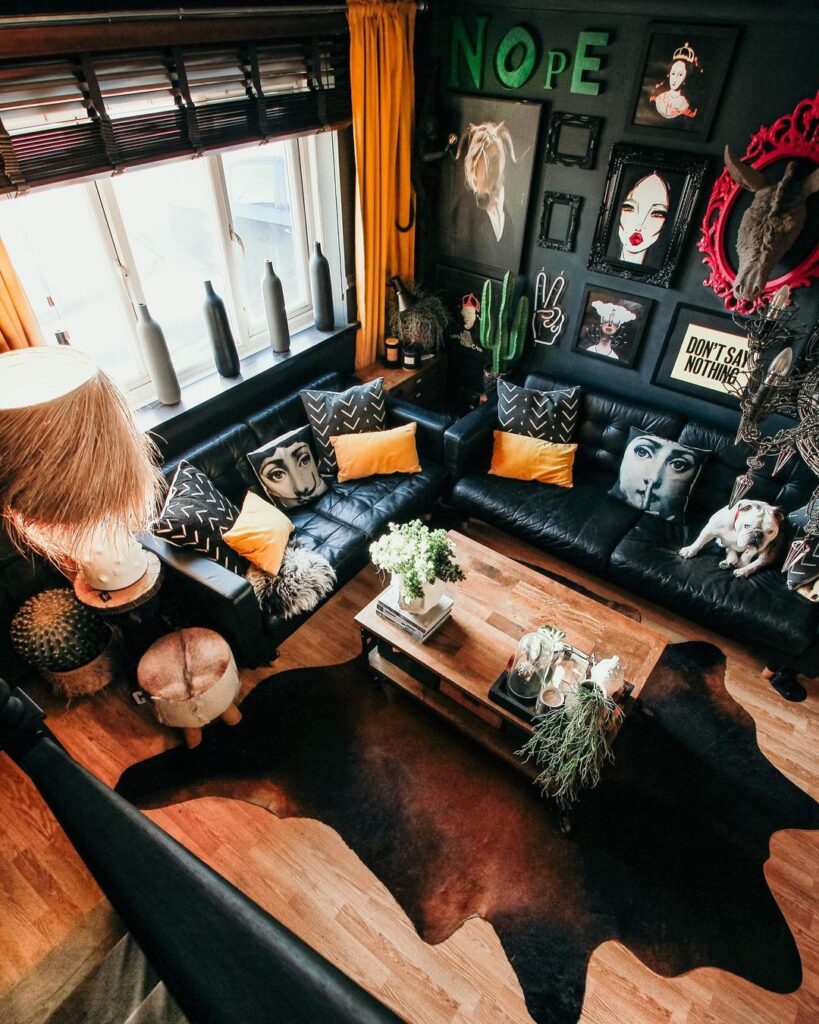 26 Fascinating Ways to Incorporate Pati Robins's Black, White and Varying Wood Structures into Home Decor
Black can seem too dark and overwhelming a color to be used in home decor, and white may not work very well by itself either. However, Pati Robins from Style Squeeze has turned black and white on its ear to create an entire home tour that is as elegant as it is fascinating. The use of black is really striking, as it sets off the small pops of color she uses in different areas of the house. White integrates flawlessly in some of the geometric patterns and designs, such as the black and white striped duvet in the bedroom or the black and white pinwheel-patterned flooring in the foyer.
Additionally, the use of many natural wood and fiber components create unique focal points in the rooms, thus making the black and white decor less about black and white and more about a background design element. From basket weave chandelier covers and chairs to live plants and dried pampas grass used to decorate corners of the rooms, the eye gravitates towards these plant, wood, and natural fiber elements. The black and white schematic acts to push the wood and plant elements forward, almost framing the natural elements in a way that is aesthetically pleasing.