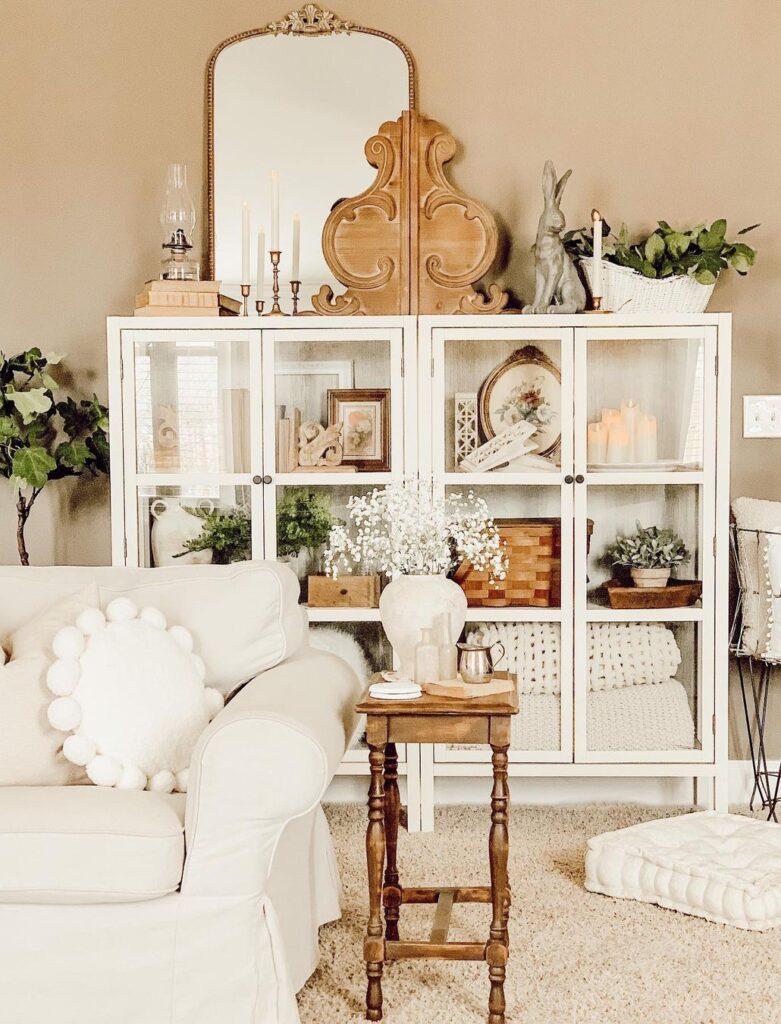 Wondering How to Make Your Home Extra Cozy? Learn From Rachel Steward's 17 Most Popular Farmhouse Designs!
Rachel Steward might be busy with her 3 kids, but that hasn't stopped this coffee loving DIY mom from creating a beautifully decorated home design. Featuring a wonderful collection of carefully selected items, her space is brought to life in rustic farmhouse fashion.
The welcoming living room is dotted with handcrafted hardwood furniture and elegant sofas from an earlier era. The modern white fireplace and cheery decorations add an element of warmth. The décor is tied together with one-of-a-kind antiques and charming plants.
The cozy vibes continue into the well-lit kitchen and dining areas. Fit for a king's table, the cabinets are filled with a beautiful array of unique dish ware and interesting antiques. The cute tea sets, laced table covering and stylish hanging plants work perfectly in this concept taken out of a fairy-tale.
In the bedrooms, there is a cute country-home feeling. The beds have adorable laced skirting accentuated by the miniature white night stands. The modern wall art enhances the relaxed mood and makes you want to cuddle up in the pile of ultra-soft throw pillows.
With Rachel's eye for cozy design, this home design will make you feel right at home!