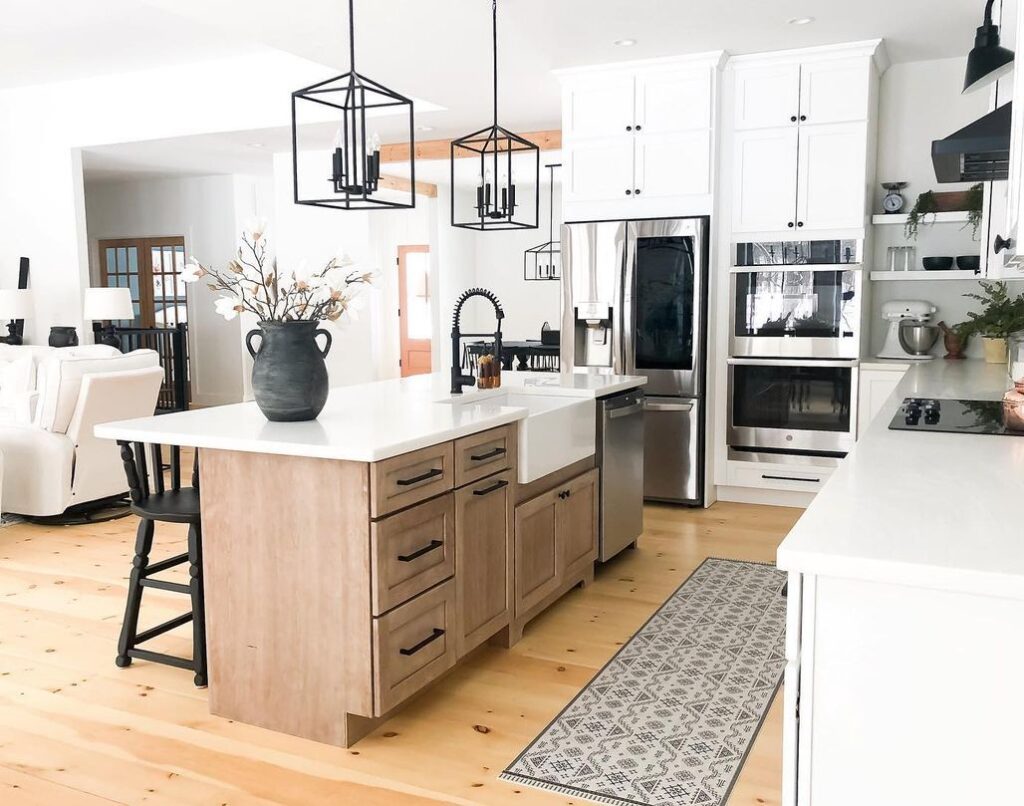 Katie's 26 Flawless Designs to Showcase Her Stark Approach to a Minimalistic Farmhouse
It's always a little dangerous to limit the design to black and white, but Katie does it gracefully. Katie is a designer in love with the modern farmhouse look, who lives with her fiance and kids.
Katie's house is composed of strong lines and strong colors. It's balanced by grays and, on rare occasions, light-colored wood. The bold color choice is well balanced by the relative lack of patterns.
Katie's bedroom continues the theme of strong lines. The four-poster bed and dark window frames add interest to the otherwise simple room. Pillows and blankets add color and texture to keep the room looking alive, even though it is minimally decorated. The kitchen is a study in minimalism without seeming cold. Objects are edited down to the bare necessities, but the objects that are present work to balance the stark colors and bold lines in the room. Colorful spices soften the space. The dining room is, again, cleanly minimalistic. The brassy color from pots and pans that adorn the wall adds interest. It does this without decreasing the average functionality of objects in the room.
It's difficult to get black and white right. When you do, your house can look as clean and chic as Katie's.