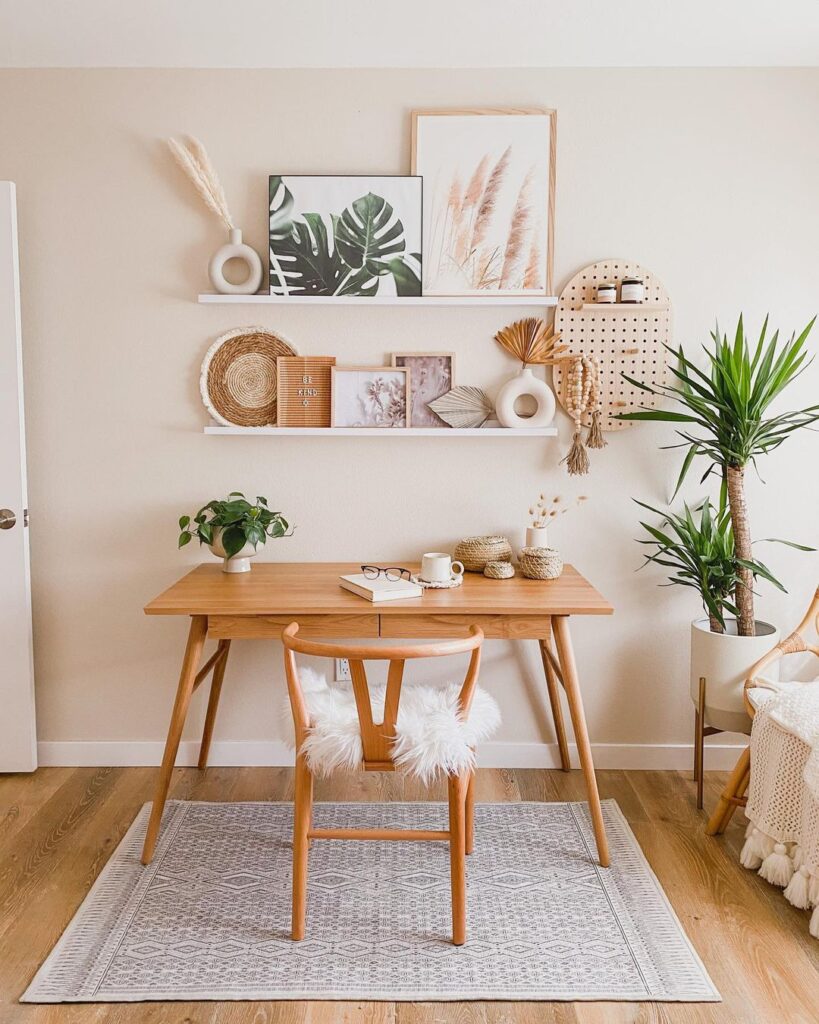 20 Absolutely Refreshing Tropical Boho Decor Ideas for Your Scandinavian Home from Jcdesign1.1
With a passion for interior design, SoCal mom Jennifer brings a fresh perspective to the home design world. This home tour will take you on a tropical adventure that will leave you craving a day at the beach.
The open air concept of her living room is filled with cozy features. Skillfully placed plants adorn the room and give the space a beach like vibe. The hard wood floors and white tile fireplace are softened by the beautiful grey accent rug and inviting cream sofa.
The pleasant vibes continue into the well-lit dining room. A stylish wooden light fixture and accent mirror complement the lovely table setup.
In the bedrooms, the tropical theme continues. The spacious bedrooms are enhanced by the gorgeous floating bookshelves, refreshing plant life and minimalist art selections. The beautiful hardwood floors are adorned with light rugs that uphold the relaxed atmosphere.
Out on the terrace, the woven beach table is the perfect centerpiece for the luxurious
cloth umbrella. The cool tropical flooring and unique plant selections tie this entire home design together into a cohesive work of art.