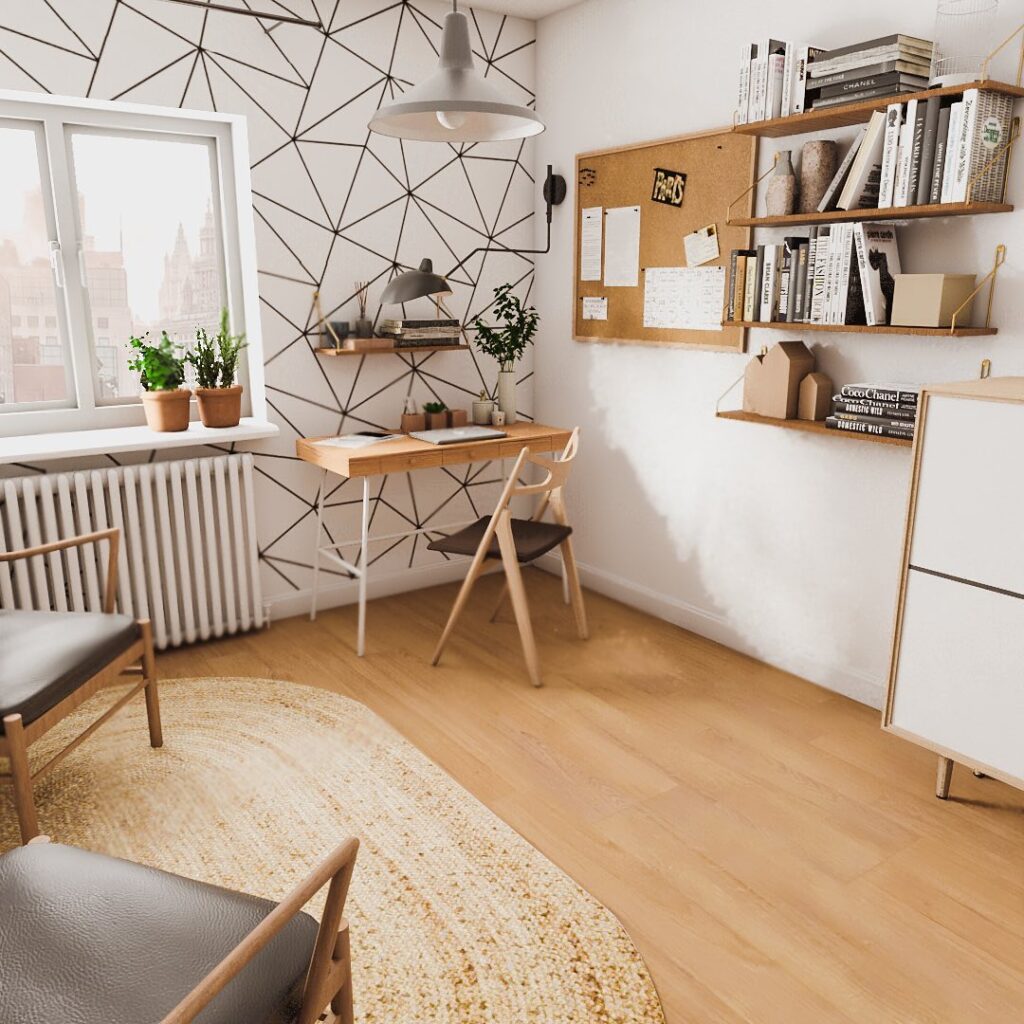 17 Stunning Examples We can Learn from Stylish Dekor about Mid Century Modern Design
Alice of Stylish Dekor fuses a brilliant combination of styles into this cohesive home design. Thanks to Alice's experience with 3D visualization, each room features a unique color pallet with consideration for every object within.
The living room is thoughtfully organized. Oversized green loungers and soft green paint compliment the trendy furniture and create a sense of calmness. The large windows provide plenty of natural light for anyone hoping to grace the adjacent piano with their talents.
The cozy kitchen is vibrantly decorated with plants and spices. There is plenty of shelf space available atop this wonderful collection of classic green cabinetry. The port window resting above the sink unifies this cute little kitchen perfectly.
The dining room's spacious design is the perfect gathering place. The floating bookshelf, circular accent mirror and futuristic light fixtures harmoniously bring this room together. The simple modern furniture is placed strategically, leaving the room with an open-air feel.
In the bedrooms, the colorful bedding and rug selections gently contrast the lighter tones. In the bathroom, the large soaking tub and exquisite tile work combine a modern feel with class. Carefully selected plants provide a dash of contrast and make each of these rooms unique.