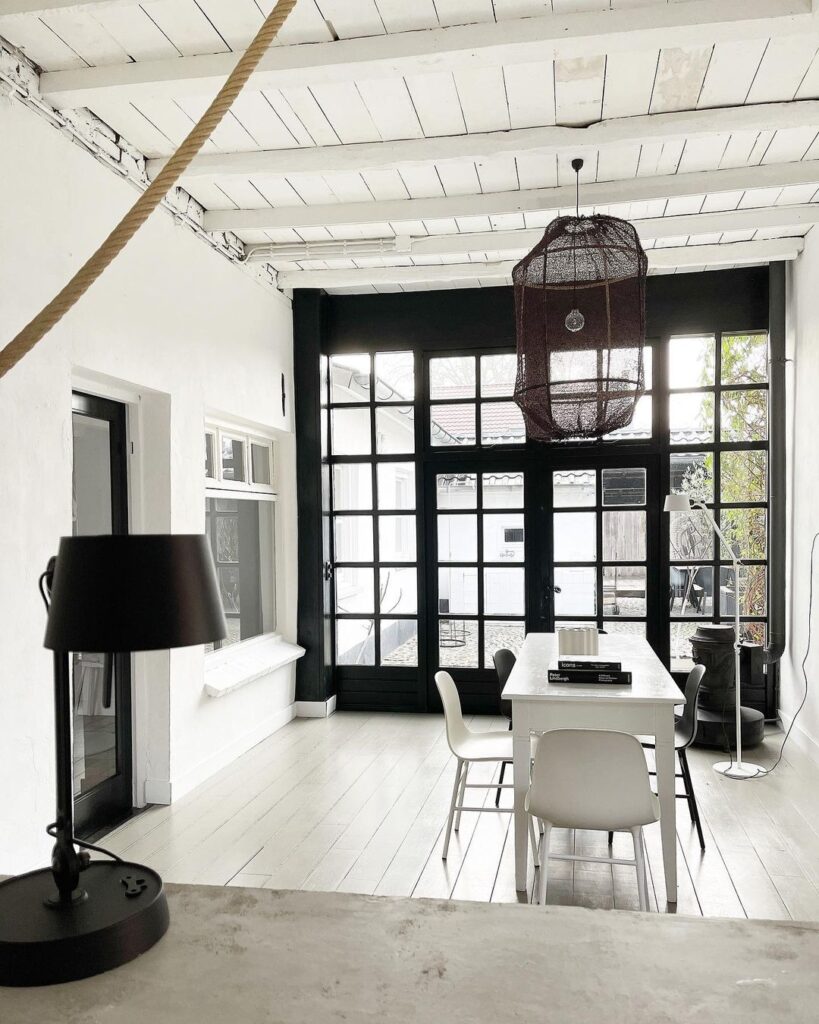 Going Dutch with Interior Designer Odyvet
Odyvet is a Dutch interior designer whose simplistic style speaks great volume. She has a reputation for creating sophisticated yet inviting environments. Her home is no different as her sleek styling takes center stage. In her home, Odyvet uses a black and white color scheme to create an air of elegance. Odyvet breaks the mold by incorporating exposed brick walls throughout the home, adding a bit of color and flair.
Odyvet's home is filled with character. Every turn envelopes a new feature. From her bold black glass doors and full-length windows to her loft style bedroom. There is an aura about this home that is utterly alluring. A peek into the bedroom will leave you breathless. With just a few steps up the stairs, you can see the exposed brick area is painted white, which leaves a charming imprint. The bed is perfectly made with white bedding and a tan bag sits at the end on the floor. The black nightstand in the corner ties the black theme into the area, as an elegant chandelier hangs overhead.