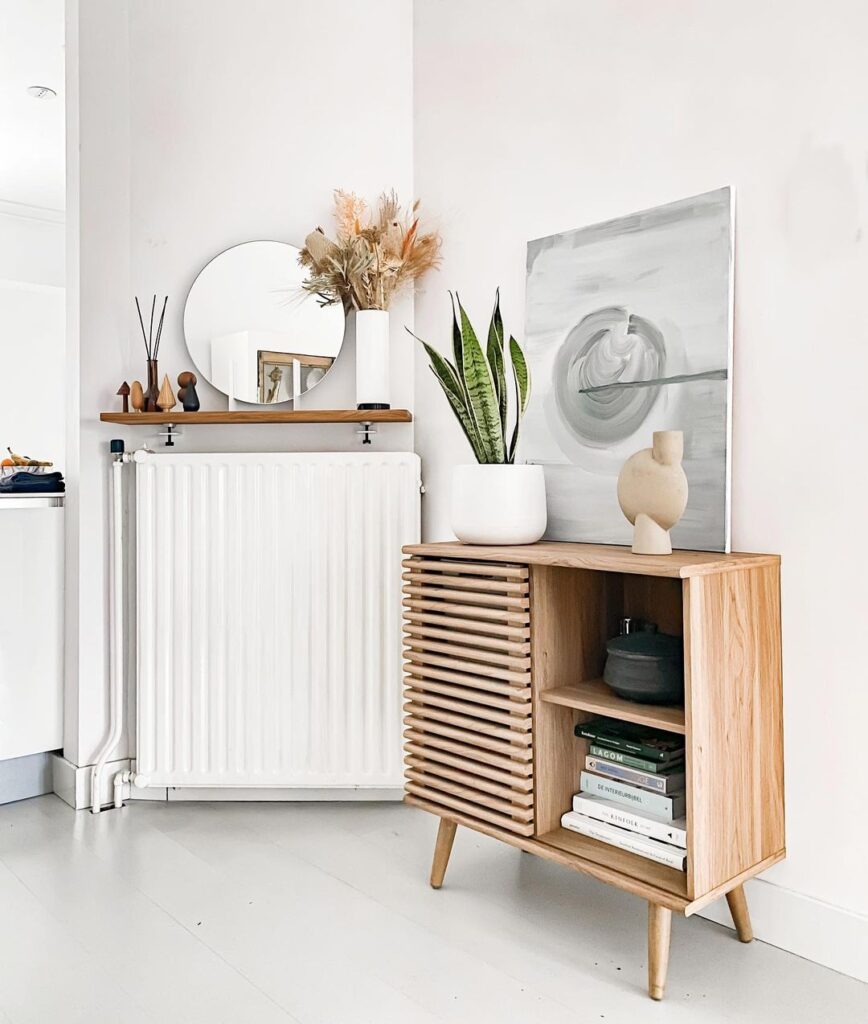 A Fresh New Design with Interior Decorator Laura Verschuur
Laura is an interior decorator that loves to keep things fresh and new. Her home is no exception to the rule. It's sleek interior is beautifully decorated with a minimalistic style and filled with a ton of natural light. Her dark grey comfy couch is the perfect place to catch your breath. The dark couch is coupled with a few dark statement pieces; to include a small corner lamp and decorative end tables. The dark theme is broken up by a light tan accent wall, a bit of greenery, and eclectic decor items. For example, an artistic white painting sits affixed on the wall.
Across the room is a sleek white fireplace that is utterly captivating. It's modern touch is balanced with an Amsterdam charm. Next to the fireplace sits a beautiful wooden table. The table is used to hold several decorative statement pieces. A white light with a hay made shade sits closest to the fireplace. Her style is a pure inspiration. During the holiday seasons the area is transformed to suit the mood.
The sleek feel is also embedded in the kitchen area with a polished modern design. The all white cabinets and countertops are paired with stainless steel appliances and wooden shelve units. A few kitchen necessities sit atop of the countertops, along with a marble fruit bowl, which is not just for decoration.