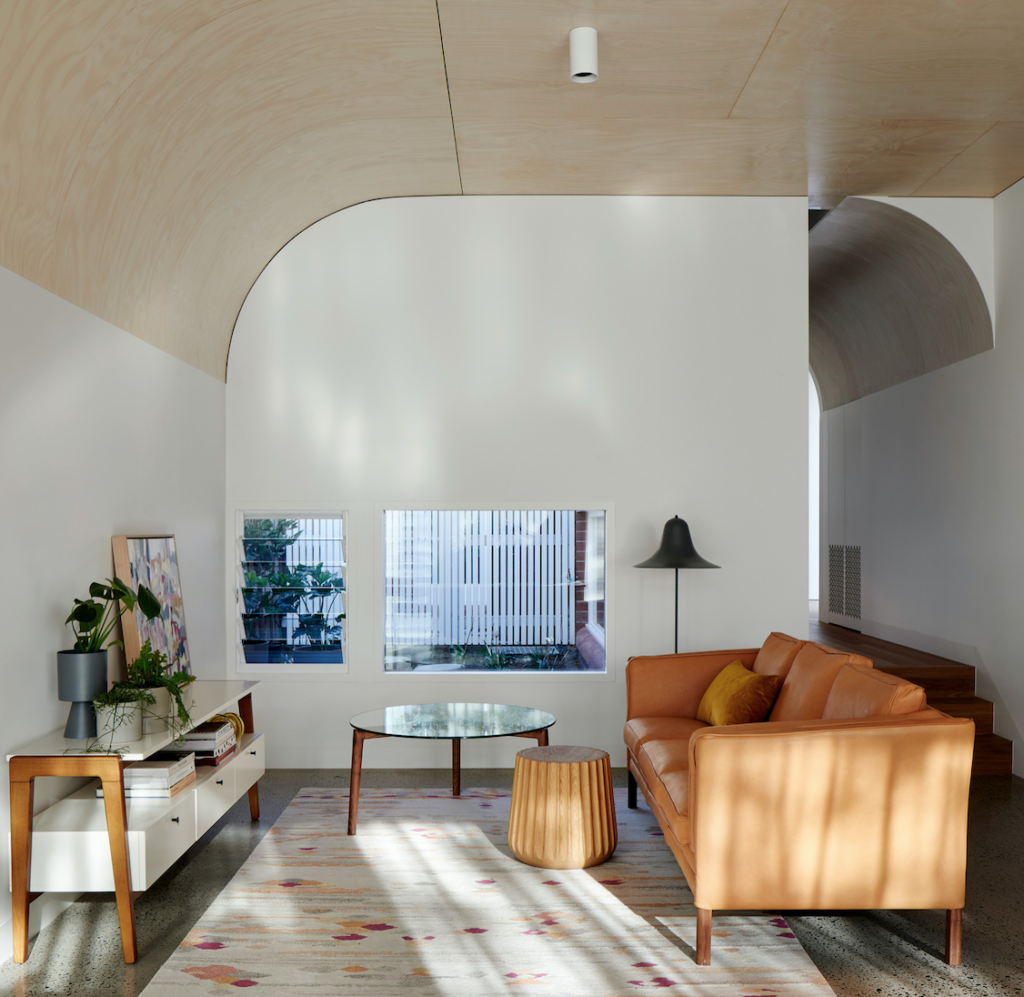 Entering Mihaly Slocombe's Art Deco Home Is Like Stepping Into a Cloud
Led by Warwick Mihaly and Erica Slocombe, Mihaly Slocombe is an architectural studio based in Victoria, Australia. They apply transformative joy to utilitarian design. The studio performs small renovations as well as fully designed houses.
Their "Deco House" is nestled in the lush Melbourne suburb of Kew. This spacious family home offers a modern twist on the Art Deco movement's larger-than-life geometry. Both exterior and interior are a study in long lines and sweeping arches. Soft natural light fills every room.
With soaring, sun-dappled white walls, even red brick feels weightless. But this living space is not starkly monochromatic. Supple medium tone wood and earthy accents provide a warm dose of color throughout the home.
An open floor plan encourages a more organic approach to daily life. In the sleek contemporary kitchen, flat-paneled cabinets and a white marble island glow gently in the light of the floor-to-ceiling windows.
The trendy bathroom echoes the clean arches and rectangles found all over the house. Outside too, arched columns support the glass tile ceiling of a simple patio area.
Many modern, minimalist designs feel cold and surgical. Mihaly Slocombe avoids that effect by subtly mixing different materials. The house's brick exterior is traced with curvy white detailing. Perforated metal screens filter the bright Aussie sun into a heavenly aura. At night, these screens shine like paper lanterns.
The Deco House is quietly luminous. It was designed to give every family member a room with a view–and the peaceful, refreshing power of good old-fashioned sunlight.