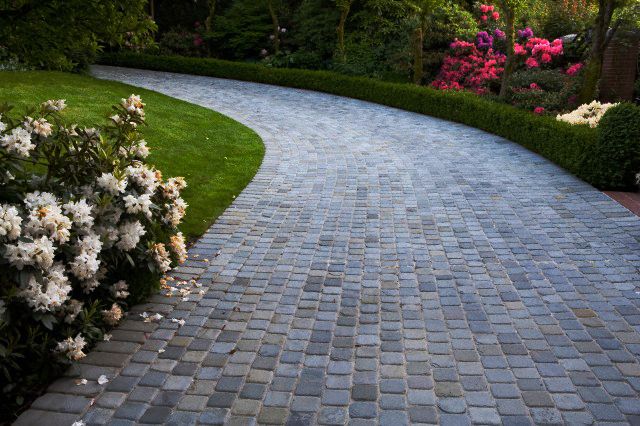 156 Actually Useful Paver Design Tips and Ideas for Your Patio
When it comes to building a new patio, no doubt you want a patio that stands out from the neighbor's patio. However, achieving that unique look can be challenging as there are many options available. Having some practical insights will help you choose the right patio for your property. Below are some tips you consider when choosing a paver patio design. 
Shape Matters A lot
The shape of the pavers you intend to use matters a lot, especially if you want to create borders that will enhance your patio's artistic value. The right borders are those that carefully divide your patio from its surrounding landscape while blending into your environment naturally.
If you use a single border, you might feel that it will confine your space.  Using double or triple borders together with diverse colored pavers will allow you to get more creative. For instance, you can separate your patio from the border by using a slightly distinct color.
To get a more luxurious look, add banding across it. You end up with an exceptional pattern right in the middle of that patio. You can also create borders, and banding within fire pits and retaining walls. This will add flair to the vertical structures, giving them noticeable pop.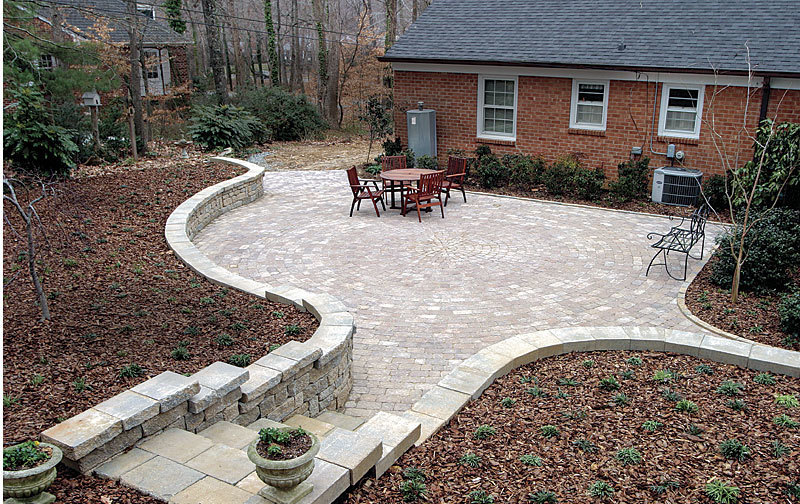 Consider adding an exciting border if you own a fire pit, incorporated into the paver patio, this will make the area look even more fabulous.
Don't Throw Away Old Pavers
As you replace your old pavers with new ones, make sure you keep the old ones.
  
You can use old pavers for other projects you've had in mind.  Not only will you save money, but old pavers will enhance any project design.
Replicate A Courtyard with Pavers
It's certainly possible to achieve that trendy courtyard look you have always wanted in your patio by using pavers. All you need to do is arrange your pavers in your patio in a circle. This is a trend with courtyards at the moment, pavers are placed in a synchronized circular pattern.
If you want to enhance your courtyard even further, try positioning the pavers between some objects in your yard. This will not only create a stylish look but will create more space in your yard. You can also use pavers to give your statue, fire, or fountain an artistic appeal by arranging pavers in well-defined circular manners around them.
Use Pavers To Protect Your Garden
If you like getting stuck into gardening, no doubt you want to keep all the pests away from your plants. Some animals can dig underneath fences to gain entry into the garden and end up eating and destroying your plants and vegetables. To prevent this, bury pavers underneath the fence surrounding your garden. You can also stretch the chicken wire on the fence to secure it to the pavers. By doing so, you will protect your plants and vegetables from any determined pest.
Pick the Most Suitable Color
Choosing the right color for your pavers that blend perfectly with your house is something that you should take your time with. Try not to pick landscaping pavers from online pictures or catalogs, as the color of the pavers in natural light may appear different. Avoid going by the landscaper's suggestions alone, try to carry home a sample of different colored pavers and compare them against your house to determine which one matches your home color pallet.
For smaller patios, light-colored pavers are highly recommended for use. These light colors will tend to open up your small space by lighting it up, therefore making it feel bigger.
Apart from using light colors, you can also explore other options. For instance, you can mix different colors as long as you come up with a design that has something that ties it together. You can also add banding or borders to give your paver patio an aesthetic appeal.
Concrete Is Cost-efficient
If you are working with a tight budget, use concrete pavers. Large natural stone and paving stones slabs can be very expensive. Concrete pavers will save you considerable amount of money and give you that elegant natural stone appeal you are after.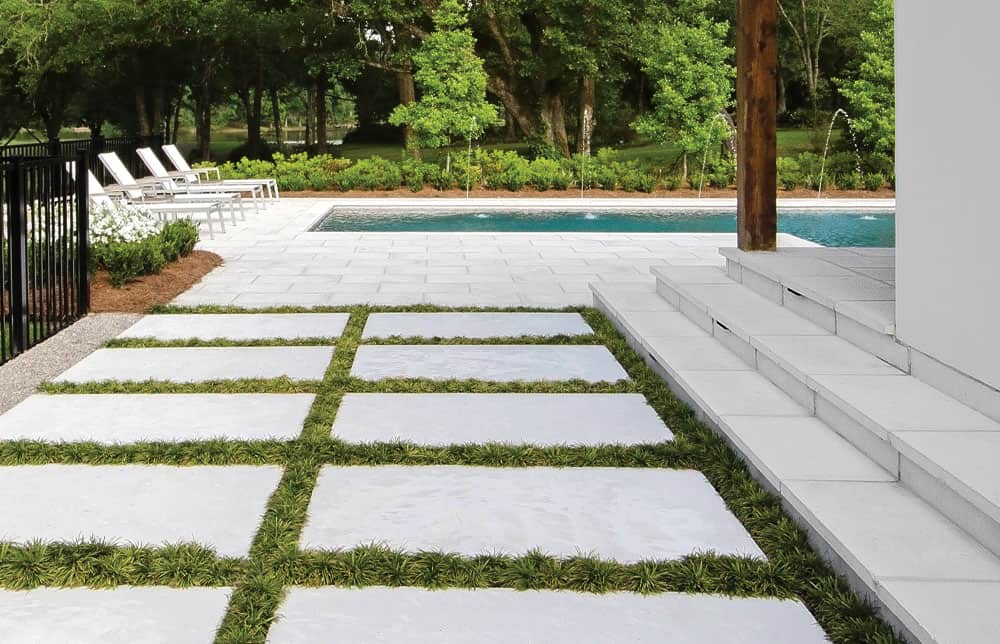 Use Pavers To Create Platforms
The easiest way of making your patio look authentic is by creating some platforms. With those platforms, you can add decorative pieces such as statues or use them to support a few flower pots. Creating platforms out of pavers is one of the easiest ways to enhance your patio. You can take advantage of the different colors, designs and styles to create an amazing platform from pavers.
Consider Using Irregular Pavers
Having a yard with pavers placed in a coordinated manner can look very appealing. However, too many pavers set up, in the same way, can have the undesired effect of making your yard look uninspiring. So be creative and use irregular shaped pavers together to create a better, more creative look. Irregular shaped pavers come in different sizes so you can create a wide variety of patio designs including groovy pathways.
Add Plants To Your Pavers
Instead of using mortar concrete to seal spaces left behind from one paver to another, you can add some plants or flowers. The most suitable plants to grow in between pavers are those which grow very low to the soil. An example of such plants is moss, moss is easy to transplant.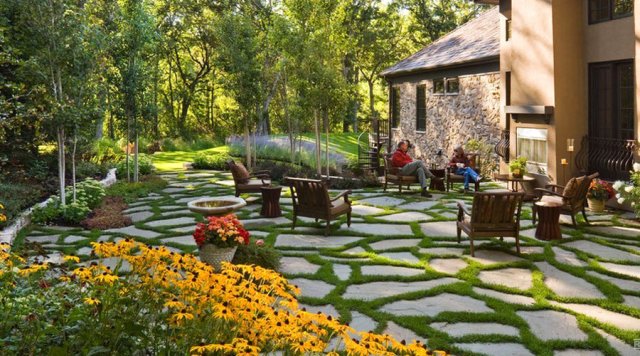 Using Large Pavers Less Costly
Using large pavers to make pathways inside your yard is very cost-effective. These pavers are normally spaced apart; therefore, you will not be required to buy a lot of them. You may spend the money that you would save on more good quality pavers, so they last longer. If they leave any gaps, seal them with materials such as mulch.
Use A Reliable Company
When you begin on your Patio design project, you must hire a reputable person or company to ensure you obtain your dream patio design. Not everyone has the right skills and know-how to guarantee an excellent result. The business you choose must have an experienced team that pays attention to details to create an outstanding patio. For instance, they should undertake activities like laying a unique border or particular patterns with a lot of precision.  
You will also need a company that is committed and determined to give you the best paver patio. To get that right professional or company, do more research and compare their reviews. Talk to as many experts as possible so you can make the best choice right for you and your property. 
Popular Ideas on Pinterest