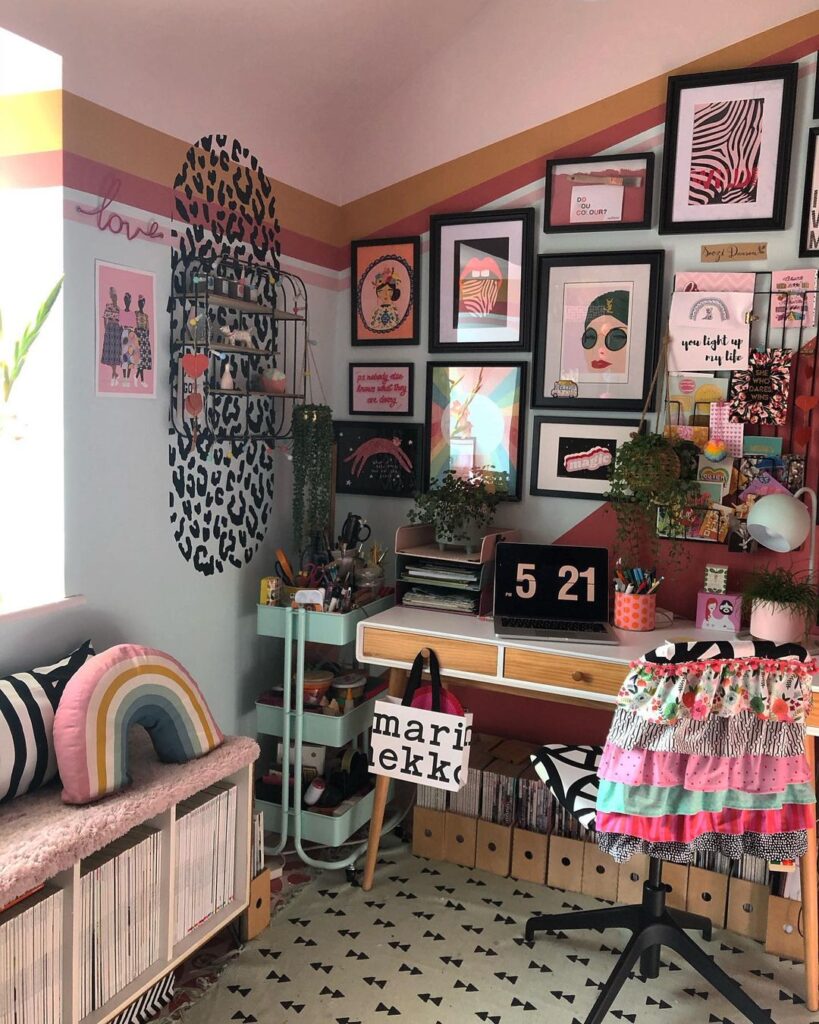 Soozi Danson's Beautiful Mid-century Modern Home with Maximalist Influence
This home in South Manchester was decorated in mid-century modern style by Soozi Danson. The mid-century modern décor style borrows from the 1950s and 1960s philosophy that "form follows function." The furniture is simple, unornamented, and functional with organic and geometric shapes.
It has rounded shapes, peg legs, and visible space between the bottom of the furniture and the floor. This gives a light feel to this décor. Favorite materials include wood, metal, glass, and plastic Accessories include pendant lights. Color schemes are neutral or earth tones. The living room features a wood-burning stove inside a fireplace. The pink 1960s-style sofa with the period pillows and wall art represent mid-century modern décor. The two chairs, the floor lamps, and the wall paper around the fireplace speaks of the 1960s. The desk and the end table are mid-century modern style. The furnishings in this dining room reflect mid-century modern décor including the chair, the dining chairs, the shelving, and the ladder shelving. The kitchen features a bright pink 1960s color scheme and floral print on the wall. The kitchen wall art is prime 1960s. The hallway has a mid-century modern table and chair as well as plants. The first bedroom has mid-century modern furnishings and wall art. The second bedroom has mid-century modern style décor with the bed, wallpaper, and wall art. The bathroom has 1960s wall paper and wall art.
Soozi Danson, the designer of this maximalist influenced mid-century modern décor, is a wife, mother, blogger, and Instagram influencer with a penchant for décor.