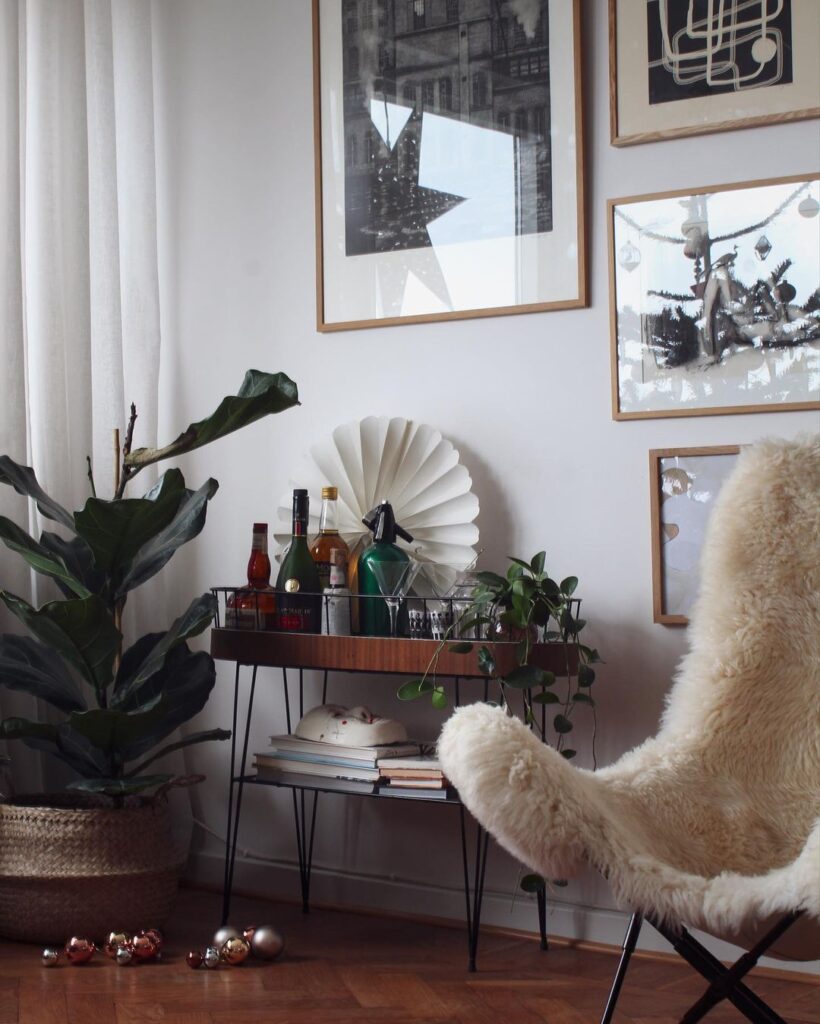 Modern or Midcentury? Magdalena Combines Both in Her Unique Malmo Home
Magdalena is a landscape architect and designer. She lives in Malmo, Sweden, and has a four-year-old son. Her decor style is Scandinavian, with oodles of style brought into it by mid-century additions. Her eclectic combination of old and new is the ideal style for her apartment that dates back to 1943. 
Magdalena's home is faithfully designed according to the basic principles of Scandinavian design. Clean lines define her living room, bedroom and kitchen, and they are all painted white, with warm brown wood. The abundance of simple and open bookshelves, a corner fireplace, and open storage shelves, are in keeping with the clean geometric lines of the basic framework. However, Magdalena brings a generous amount of style in the form of accents to counteract the simplicity of Scandinavian design. The pieces and accents are modern and sleek, staying loyal to the basic concept of Scandinavian style. 
Her living room has modern furniture and fixtures, with upholstery and a furry area rug for comfort. Chairs in unique shapes are arranged in a mix-and-match style for an eclectic touch. They are all softly rounded for a gentle contrast with the clean lines of the rest of the space. 
A generous number of vases pepper the entire home and each piece is round or cylindrical and of a single color. Flowers and sheaves of grass bring color and softness to the decor of every room. 
Another ubiquitous feature in Magdalena's home is walls covered in abstract art. Almost every room has an eye-catching array of modern art prints that are either monochromatic or geometric. An oversized pendant light overhanging the dining table is also contemporary in design. Throw pillows and cushions are simple and square and monochromatic in somber hues of brown and blue-grey. 
Magdalena's home is simple in design and heavy on the accent, which underlines her bold mid-century style.