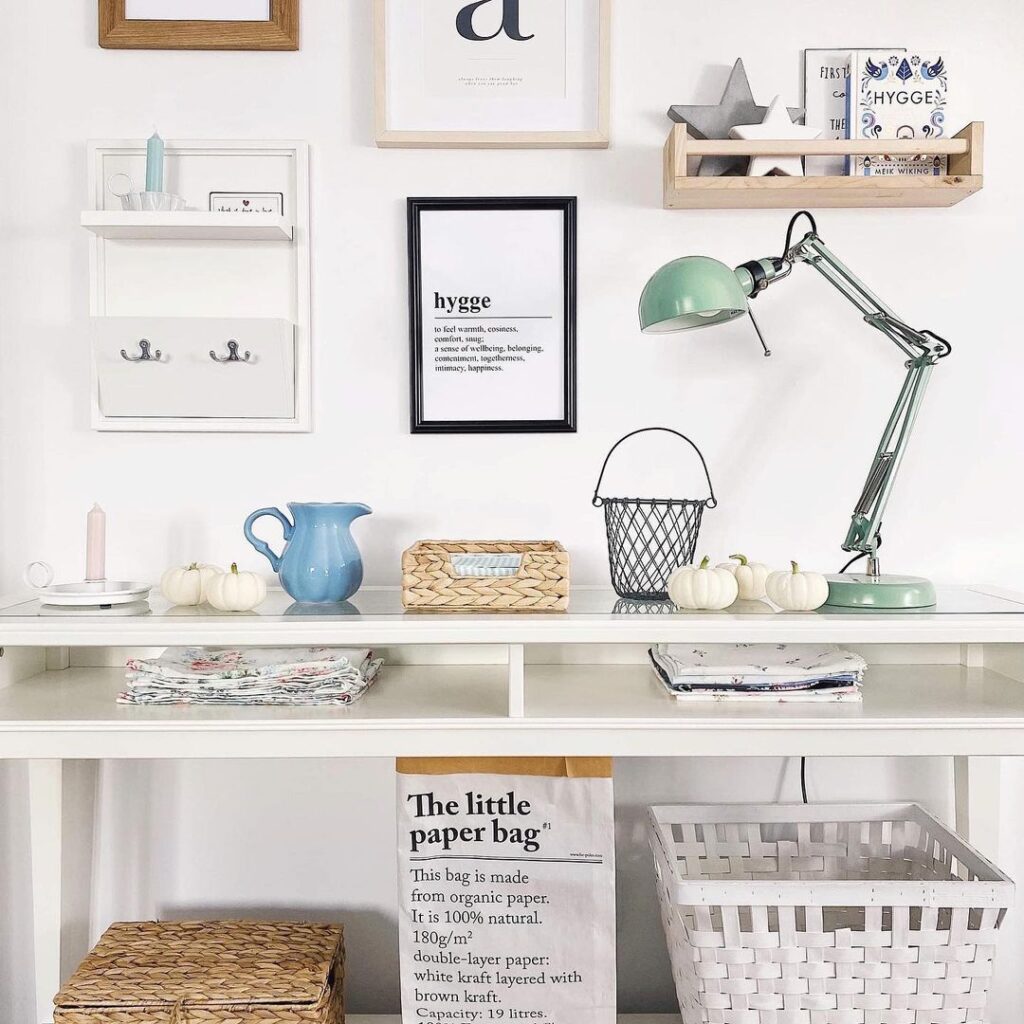 Ania's Contemporary Home with A Cozy Feel
Ania is a home decor Instagram influencer who is based in Poland. Her cozy home is a perfect example of Scandinavian minimalism combined with individualistic accents to create a vibe that is both functional and fun. Her infant daughter partly serves as an inspiration to her design projects, as evidenced by the decor of her daughter's room, which is as cozy and Scandinavian in style as the rest of her home. 
The most striking feature of Ania's home is its whiteness. The walls, furniture and the larger accessories are all white, which serves to brighten every living space within her home from corner to corner. It makes compact spaces look airy and light. Color and warmth are brought into the space in the form of decorative pieces in a range of pastel hues. 
Ania's living room is designed with clean lines and white furniture and fixtures. The only pops of color are brought in by a couple of comfortably upholstered slate grey chairs. While the coffee table, mantel and light fixtures are all white, small doses of color are added by a flowering plant and pastel-colored cups hanging from the mantel. The paneled wood floor adds a touch of warmth to the white interior in true Scandinavian style. 
The kitchen is also predominantly white, with a white brick wall, an unpainted wooden countertop, and an intricately patterned black-and-white Moroccan tile adding style and breaking up the starkness of the space. The hardware and appliances are black and the cabinets are glass-fronted, allowing you to glimpse more pastel-colored ceramics in floral prints within. 
The bedroom has an exposed brick wall that adds a bold accent to the otherwise white space. In the child's bedroom, the accent wall is papered in brightly patterned wallpaper and fun and cozy touches are added by bunny silhouettes papered to the walls in a couple of places. 
Ania has effectively brought comfort and color to her home through subtle accents, without deviating from the true Scandinavian decor of white, wood and an uncluttered look.