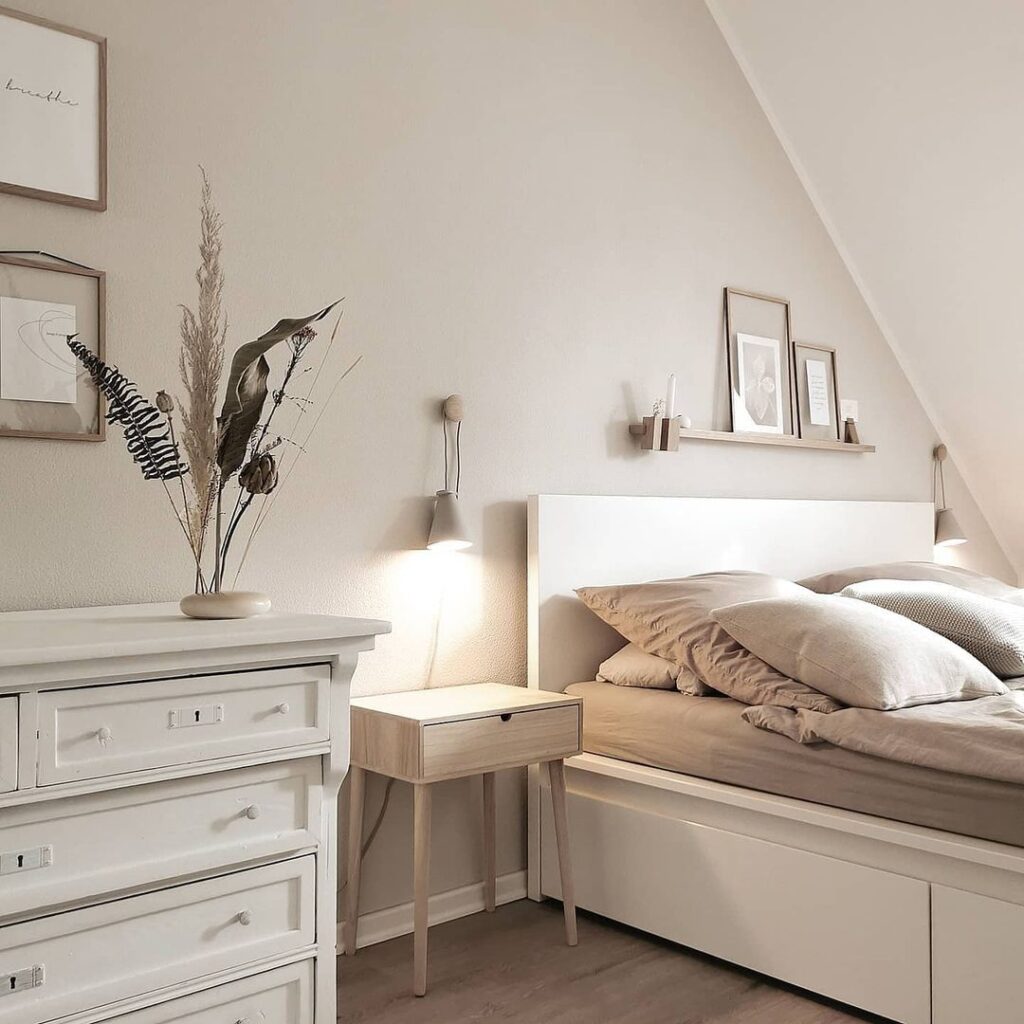 An Elegant Scandinavian-style Apartment by Sara of alltagsschaetze
Sara's home is decorated in Scandinavian style. Scandinavian style creates a feeling of spaciousness with minimal furnishings and no clutter. The color scheme features white walls with neutral and earth tone colors. The modern furnishings have clean lines. Throw rugs on wood floors use contrast to define areas within the open spaces. Throws and plants found throughout the house also provide contrasting textures as well as color.
Sara's living room features a skylight. She has chosen white, modern furnishings including an L-shaped, sectional sofa; two side chairs; a two-piece, round coffee table; two side tables; a credenza; floor lamp; and two wall lights. The living room area at one end of a great room feels spacious. The dining area, at the opposite end of the great room from the living room, features a long, rectangular table with four modern chairs; a white credenza; a wall-mounted shelving unit; a chest of drawers; and a hanging lamp. The bedroom employs shades of tan. It features a wood-frame bed with under bed storage, a chest of drawers, a nightstand, a hanging light, and a wall light. The bathroom has a skylight, vanity, modern fixtures, a mirror, and a hanging light.
While the description of Scandinavian style may sound austere, Sara's apartment actually has an elegant feel.