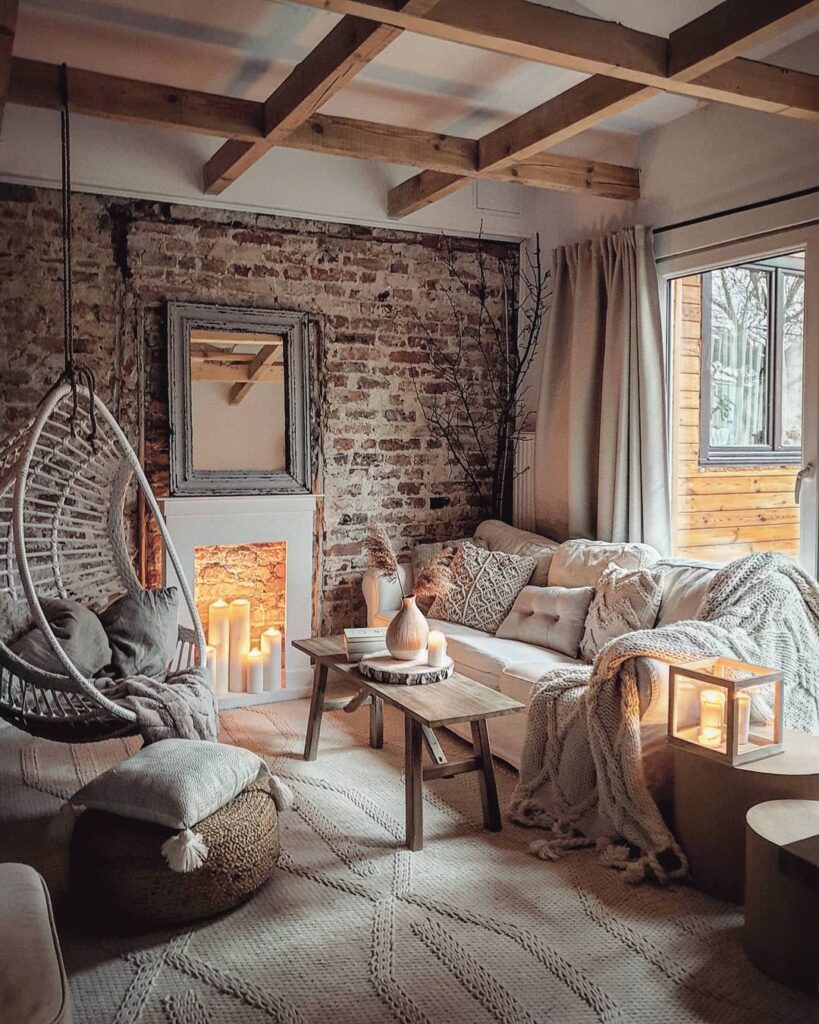 24 Beautiful Monochromatic Decor Ideas From Marzena Marideko
Marzena Marideko is a Polish designer who is known for using neutral shades to add texture and character to any room. She combines tan and beige linens in the bedroom with wicker furniture accents in darker shades of brown for a visual contrast that is noticeable but not too overwhelming. Marideko also uses candles to add a welcoming sense of warmth to a room. She displays an assortment of white candles on the dining room table in fancy holders, and accents the ottomans in the living room with candles of various sizes as well. String lights are also part of Marideko's decor scheme; she uses them to line the walls in the bedroom or living room to create a warm glow that makes the room more inviting.
Adding metallic accents to a room decorated with warm neutral shades is another specialty of Marideko's. She uses dishes like mugs and bowls to decorate a tan, beige, and brown kitchen. Bronze elements are also evident in the picture frames she uses to house the black and white photos in the hallway. Marideko also takes her monochromatic decorative scheme to the exterior of the home, setting up an outdoor table and chairs complete with white cushions and brown wicker frames.