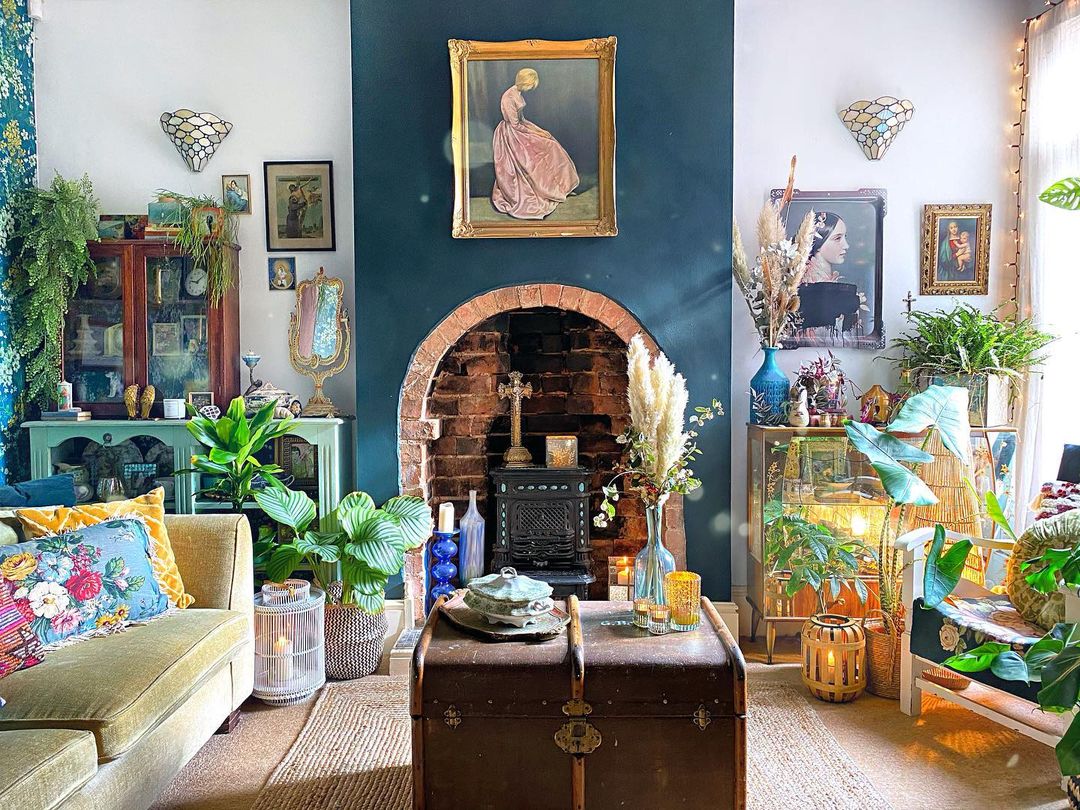 Find Joy In Frippery with The Happy Vintage Lover
In pictures, Lisa Piddington is invariably wearing sophisticated eyewear, flawless makeup, and a super comfy sweater. This yin and yang of elegance and lived-in softness is a true representation of the warm eclecticism that Lisa's design blog, The Happy Vintage Lover, promotes.
In addition to being a popular vintage décor influencer on Instagram (Lisa Loves Vintage), Lisa is also a content creator, lifestyle writer, public relations consultant, and mom. How does she do it all and make it look good in the process? She practices mindfulness. That means she lives in the moment and listens to her own instincts, whether they are coming from her mind or her heart.
When it comes to design, Lisa's instincts lean toward bright colors, bold patterns, layers, and levels. There is a big difference between décor that is cluttered and décor that is curated, and The Happy Vintage Lover is a great place to learn that distinction.
Another unique feature of Lisa's blog is her focus on mental health. She defines what mindfulness means to her, and how she applies that philosophy to her designs. She also advises her followers on how good and bad style and design can impact their emotional wellbeing. In other words, Lisa's more than an influencer. She's a bit of a life coach. And she ascribes a higher purpose to her Instagram efforts.
What can first-time readers of The Happy Vintage Lover expect? Lisa likes to ground bright colors and zany patterns with neutral walls and warm wood floors and surfaces. Whereas some influencers focus on a single piece of furniture, Lisa likes to work with large spaces. Her interiors are personalized from floor-to-ceiling. With art collages, pillow collections, and colorful arrangements in almost every room, you will see something new every time you revisit one of her projects.
Another Lisa Piddington signature is living décor. She explains this in her popular blog, "Plants are good for the soul." If you look closely, you can see that her advice carries through with a little pop of live green in every room of her house.
The goal of The Happy Vintage Lover is to help its followers find peace, within their homes and within themselves. Below are some of her most popular designs.