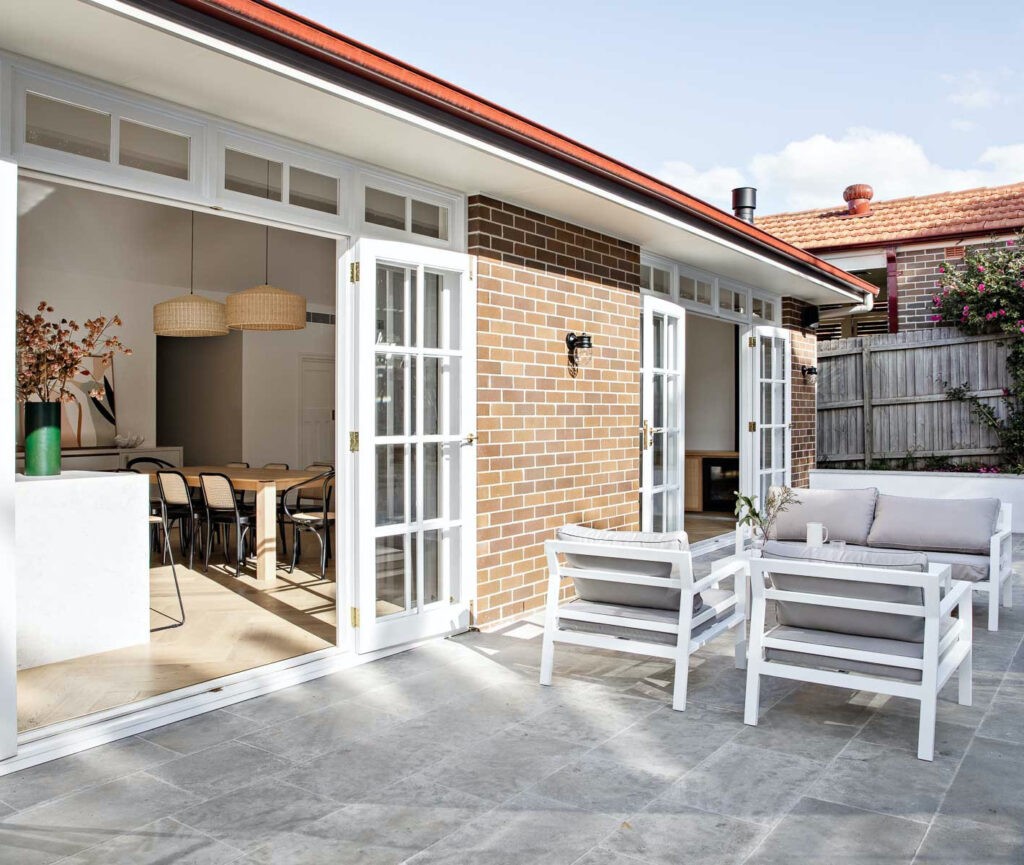 This Bone Made Bungalow Looks Like a Sea Breeze Feels
Designers Fliss and Leah Pitman hail from Australia's Northern Beaches. After traveling Europe and experiencing the wide world of design, the duo returned to Sydney and founded Bone Made. The studio has been creating commercial, residential, and hospitality spaces since 2018. Bone Made might be new, but it's built on more than a decade of design knowledge.
They re-imagined this Concord bungalow with a beachy, laid back vibe–inspired by California, perfected in Sydney. Because the home is a designated Heritage property, the Bone Made team had to work around certain renovation restrictions. Their creativity is evident in this clean, contemporary design that retains a certain old-fashioned calm.
Bare walls in gentle shades of white are key to this serene interior. Full length glass-paned doors invite sunlight into the kitchen and living room, which both open onto the patio. Natural fiber accents, like the basket pendant lights above the table, add to the home's easygoing aura.
Throughout the bungalow, storage space is concealed in tall, sleek cabinets with barely there lines. Textures are employed sparingly. Wallpaper in the desk nook and an ornamental bedroom ceiling nod to the bungalow's history. At the entrance, a backsplash of glass bricks is '80s Cali approved.
Every inch of this house feels like a tranquil oasis from the busy city life. Sometimes soft natural light is the most important feature a home can have.