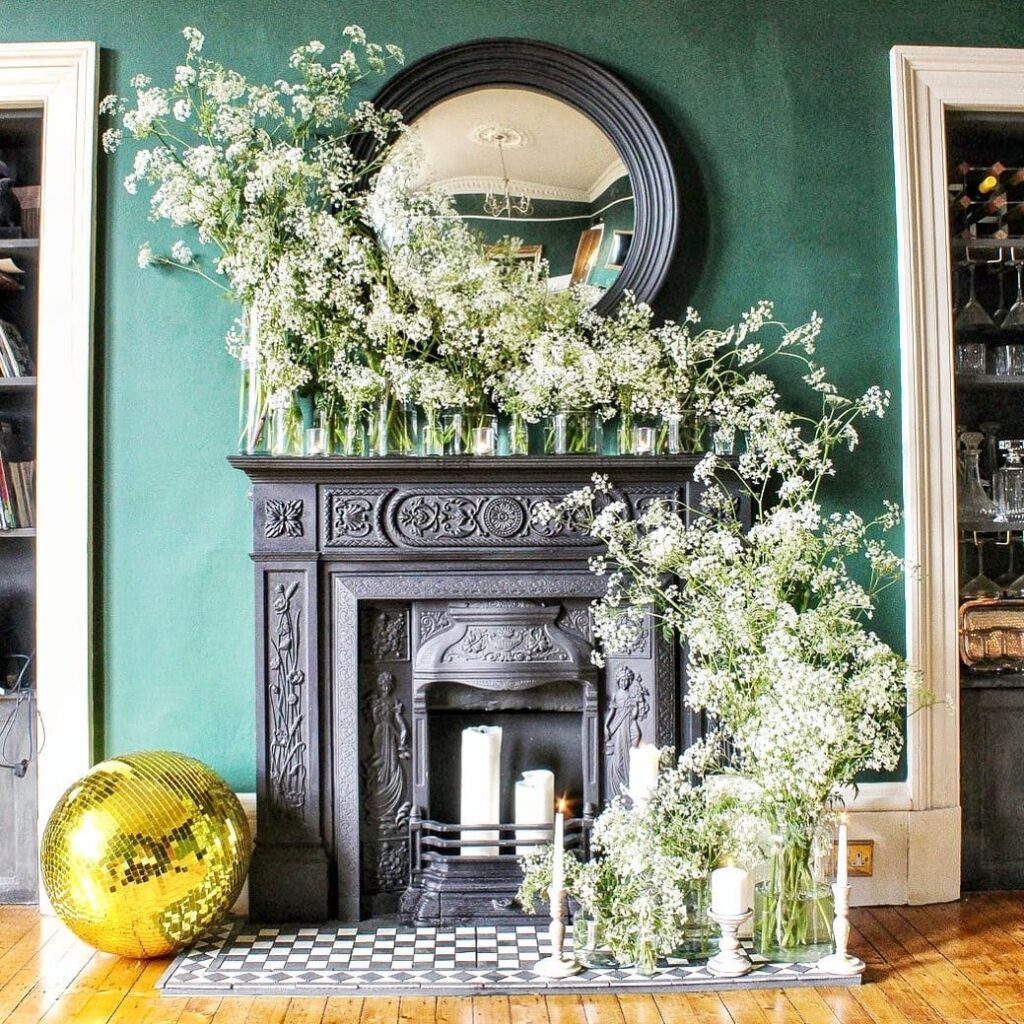 The 1882 House Shows Off Vintage, Eclectic Style
Elements of nature, as well as a variety of textures and colors, are the signature items used in The 1882 House's design schemes. Vintage art with modern accents, wall decor that showcases the beauty of lush, green plants or a cloudy sky, and throw rugs and blankets that look inviting yet elegant make this home stand out. The 1882 House also uses large mirrors to make a room look more expansive, and a decorative sheer sheet on the mirror makes the entire look hauntingly gorgeous.
A combination of real and synthetic plants are used for the decor, which is a refreshing decorative element that is sure to put plant and nature lovers at ease as soon they enter a room. Opulent flower arrangements for the fireplace make this part of the room stand out and add a burst of color to the room.
Elaborate lighting is also a part of the decor scheme. Chandelier lighting in the dining room and bedroom give the areas immediate sophistication. The elaborate grouping of candles by the fireplace and in the bathroom makes these parts of the home more welcoming and intimate. The outdoor space is just as carefully decorated as the home's interior, with the right lighting and neutral color scheme of warm tones for making guests feel comfortable.