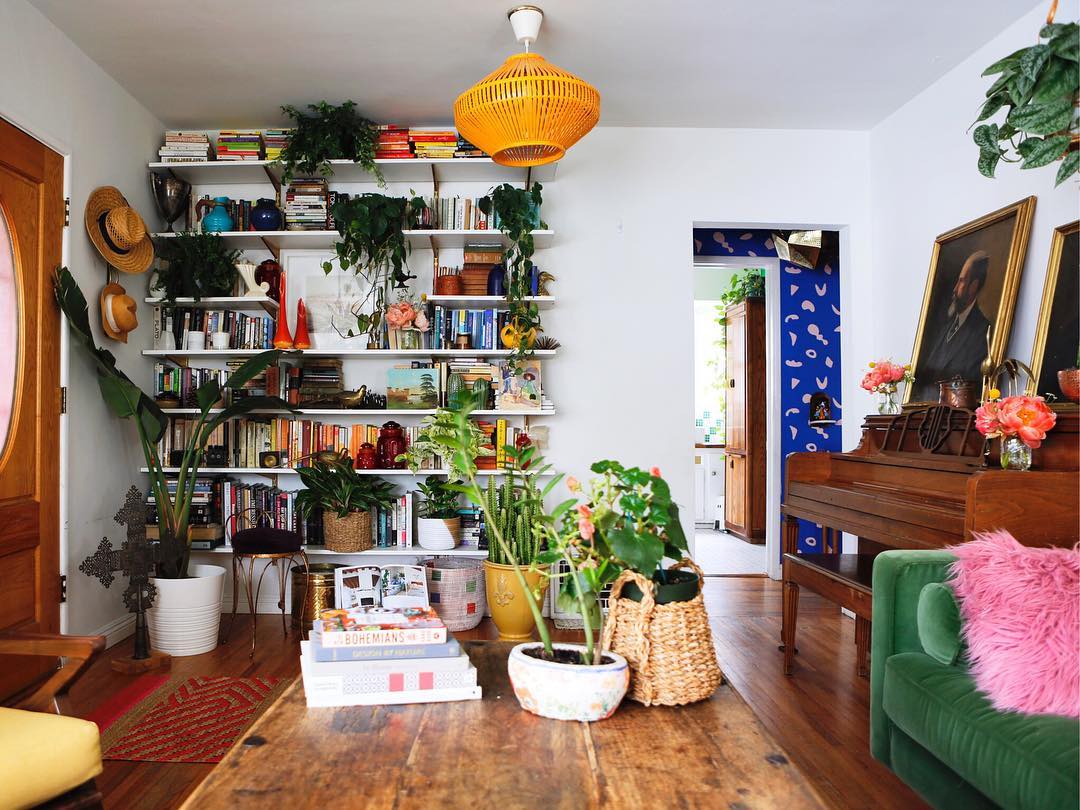 Mila from Jest Cafe Showcases Southwest Charm and a Bold Color Palette
Mila from Jest Cafe isn't afraid to play with color. Many of her interior designs feature bold and muted shades of blue, green, and orange. A variety of plants, including hanging vines, potted branches, and cacti are added to the rooms she decorates for instant visual appeal.
Dusty rose and shades of pink and yellow are often paired with jewel tones like emerald for a room that is both upbeat and extravagant. Art that features geometric shapes and round, fringed pillows are other trademarks of Mila's work, which further emphasizes her talent for showcasing eye-catching and sophisticated furniture pieces.
When she decorates with a neutral color palette, Mila adds a burst of color, such as a navy blue wall to complement white and brown furniture accents in a bedroom, or mustard green chairs paired with a black and white area rug. Unconventional colors for the kitchen, such as a subdued shade of turquoise for all the cabinetry, are also among the ways Mila makes any room visually impressive.