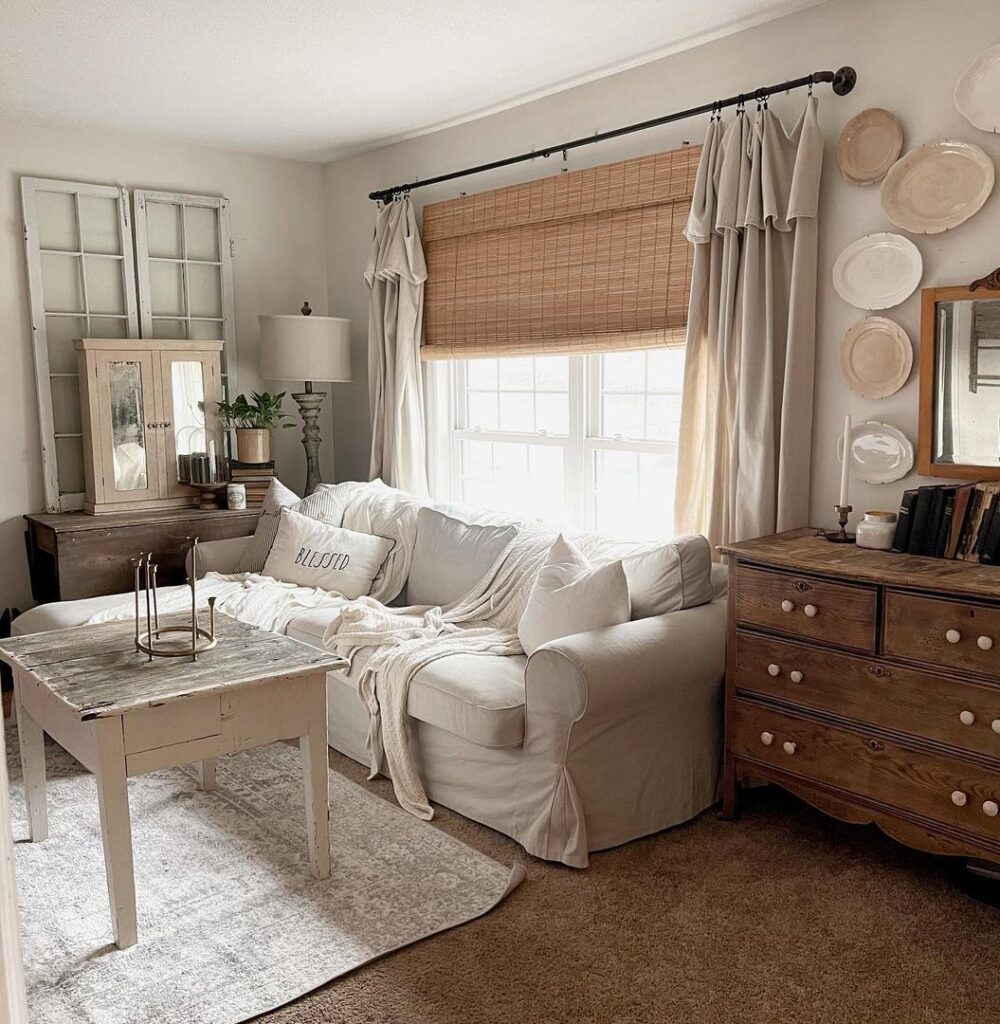 24 Southern Farmhouse Decorating Ideas From Tristan Higdon to Make Your Home Extra Charming
Designer Tristan Higdon exemplified the definition of southern charm in her adorable farmhouse. Its natural tones, foliage, and antique decor adds an appeal you cannot ignore. Every piece of furniture and decor are properly placed to create a balanced environment.
The natural toned grey couch is a cozy safe haven that you can nestle into. The assortment of pillows add to the comfort and support that this comfy couch provides.
Peak into the kitchen for a wonderful treat. I'm sure something sweet may be brewing. The open cabinet look adds a modern touch to this alluring farmhouse. Wooden cutting boards and a bit of greenery tie the room altogether.
Outside the home is a quaint porch area where you can sit and enjoy the gentle Alabama breeze. You won't regret the moments you spend in the fresh air. Tristan's eye for color and texture and amazing design techniques is exemplified throughout this home.