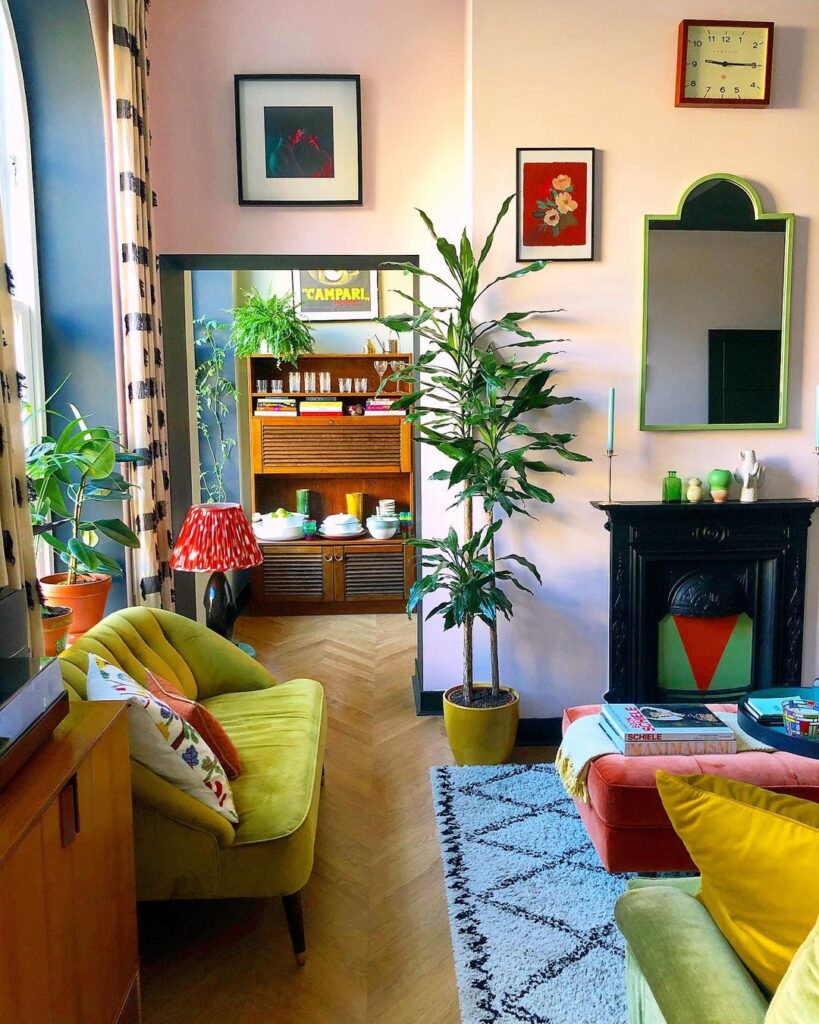 Tom Bax Offers Stunning, Colorful Style As the Mellow Maximalist
Tom Bax's designs are a mixture of vibrant hues and subtle furniture pieces to make a room colorful but not too cluttered. Bax isn't afraid to mix patterns to add visual interest to a room, i.e. hanging checkered curtains in a room with floral pillows on the sofa. Monochromatic cabinets in shades of blush and dusty rose, as well as turquoise cabinetry and yellow walls, are characteristics of Bax's decorative vision for the kitchen. Bedroom designs often consist of an elaborate area rug that serves as the focal piece for the room, paired with plants to line the windows and decorative pillows in several colors and patterns.
Black and white free-form artwork on dark blue walls is another favorite of Bax's. However, he also adds framed floral prints and brightly colored candles to walls painted in a pastel shade. Plants in a variety of shapes and sizes complement the living room and kitchen spaces to add more texture to the room and make the air cleaner while accenting the furniture. Bathrooms are also a specialist of Tom Bax's. Colorful, patterned floors with cabinets in a medium shade of brown and vintage-style tubs are perfect for making a small bathroom more inviting.