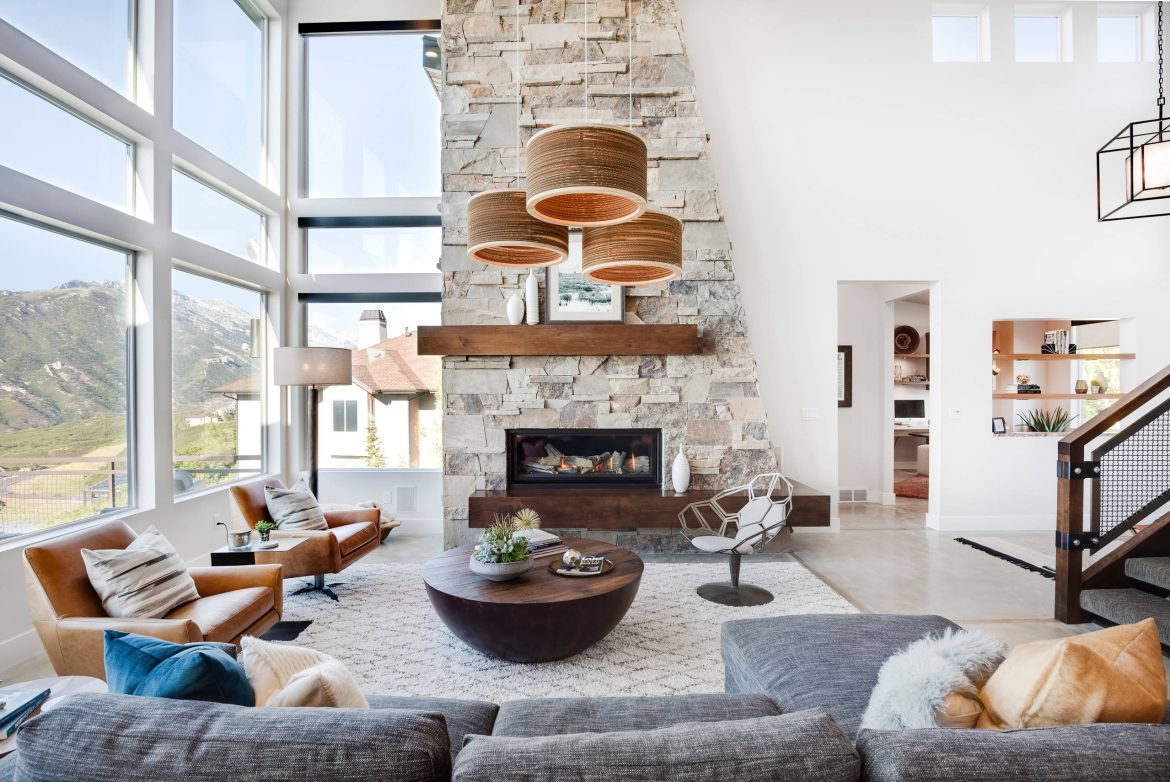 Experience a Jaw-Dropping Rockies Retreat Courtesy of Ezra Lee Design + Build
Based in Alpine, UT, Ezra Lee Design + Build constructs and high end dream homes. The firm handles every step of the process, from the architectural design to interior decoration. They serve the Salt Lake City area.
This home is located in Draper, a scenic mountain city just south of the state capital. It was designed in an ultra-contemporary style, with a mix of curved and flat rooves, a lofty pergola entrance, and windows all over. A stacked stone façade echoes the surrounding mountains. At the front entrance, the artistic arrangement of stones, planters and greenery evokes a Japanese rock garden.
The interior is decorated in sparse neutral hues. Materials are solid, organic, and unpretentious. A minimalist teakwood kitchen opens easily into a dining area with two separate tables, and then the home's pièce de résistance–the living room.
A double height wall lined with floor-to-ceiling windows facilitates a truly magnificent panorama view. The sitting area is arranged around a fireplace with a soaring stone veneer. A woolen rug adds warmth underfoot.
Like the Rocky Mountains, this interior is a study in scale and natural beauty. The first floor is adorned with heavy dark wood, and an industrial-width staircase ascends to the second floor. The master bedroom also boasts a high ceiling and spectacular views. Behind a sliding barn door, the bathroom features a slate wall and a tub that rests on a bed of stones.
This rustic modern home imitates the majesty of the mountains around it.