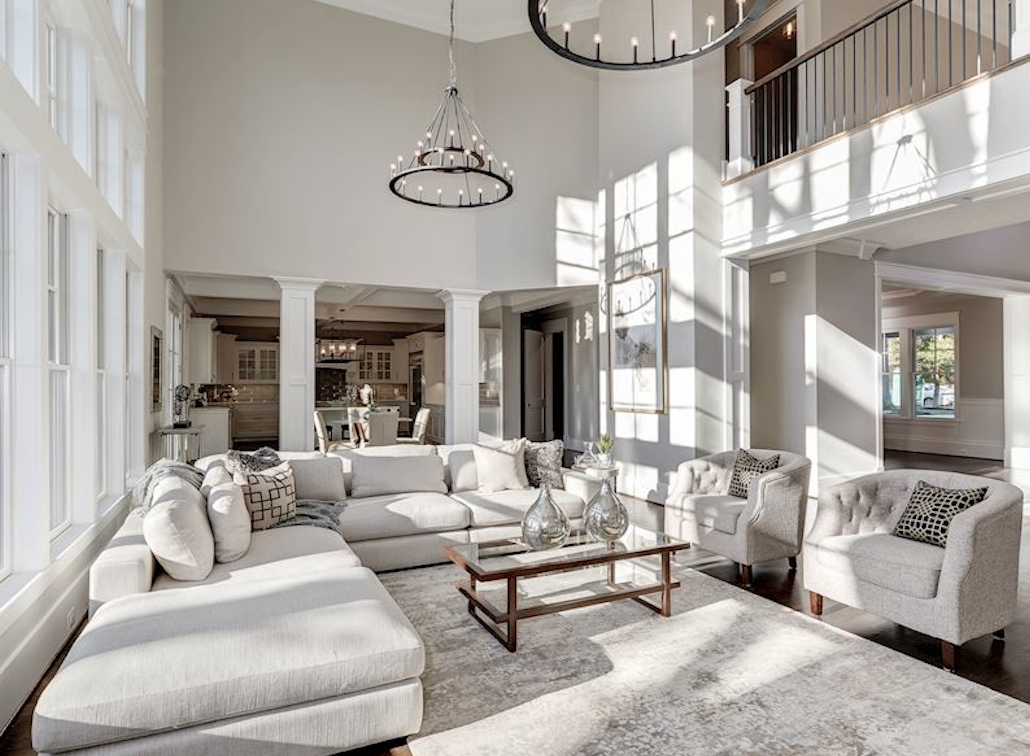 Park Bradley Brings Livable Luxury to One of America's Trendiest Areas
Alex Markogiannakis and John Stathis founded Park Bradley Homes to serve the burgeoning Washington, D.C. Metro area. Since 2014, the firm has been constructing, renovating, and adding onto houses. They specialize in custom luxury homes.
This Bethesda property takes its cues from the American Craftsman style, with decorative gables and a long veranda supported by pillars. The New England influence shines through in dove gray shingle siding and an eye-catching stone veneer.
Inside, the home is designed to bathe its owners in light. Breathtaking double-height ceilings and full-length windows create a sublime, airy space. The effect is enhanced by the light neutral-tone walls and classically elegant white trim.
In this open concept floor plan, statement chandeliers demarcate different spaces on the first floor. The kitchen's coffered ceilings and crown-molded cabinets add texture, lending the interior a certain homey sophistication.
Upstairs, the bedrooms looks just as bright and fresh, with pearly walls and glossy hardwood flooring. The glamorous master bathroom seems to go on forever. And between the front porch, the large patio, and the back deck, families will have all the outdoor entertainment space they could possibly want.
Every section of this home feels refreshingly open and sunny. Accent pieces made of wrought iron and dark wood keep the soaring interior firmly rooted in classic luxury.