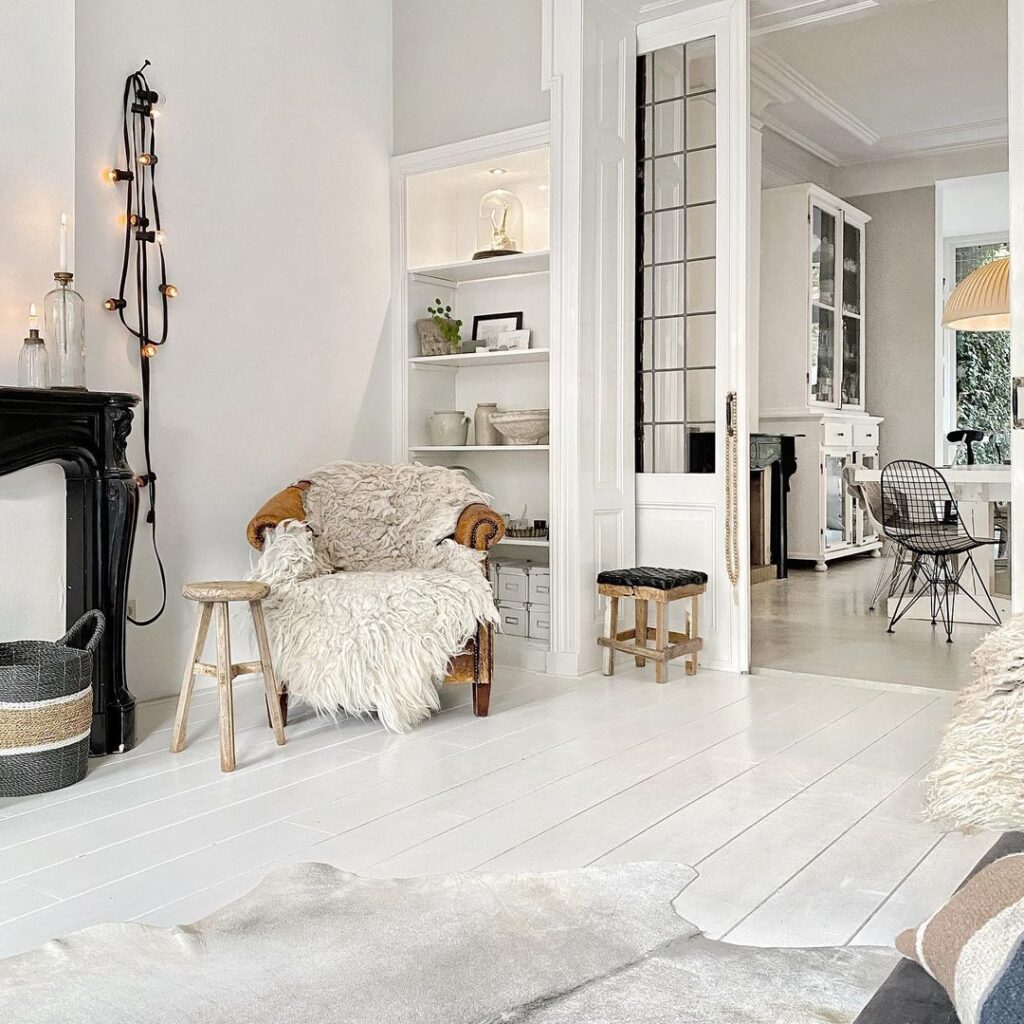 A Tiny Slice of Quellejoy's Interior Design
This tiny home feels like anything but tiny when you step inside. Quellejoy's love for the minimalist lifestyle has transformed the space into an oasis. The long black glass windows create a welcoming aura throughout the home and fills it with a ton of natural light. The sleek all white interior makes the tiny home feel a bit more spacious. With a dining area made to fit six, you may forget how small this home truly is.
The living area features a nicely sized slim couch for plush seating and a slim coffee table. Neither of the two takes up much space, which leaves a lot of room for walking about. The black and white theme is broken up with a sandy tan tone throughout the dining area. The chairs are a tan color, as well as the light fixture that hangs above the table.
Quellejoy uses her strong organization skills to keep her sleek kitchen looking untouched. With a ton of cabinet space, Quellejoy has managed to keep all of her cooking supplies out of sight and out of mind. While this home may not be quite finished, this home in the forest makes for an enlightening retreat.