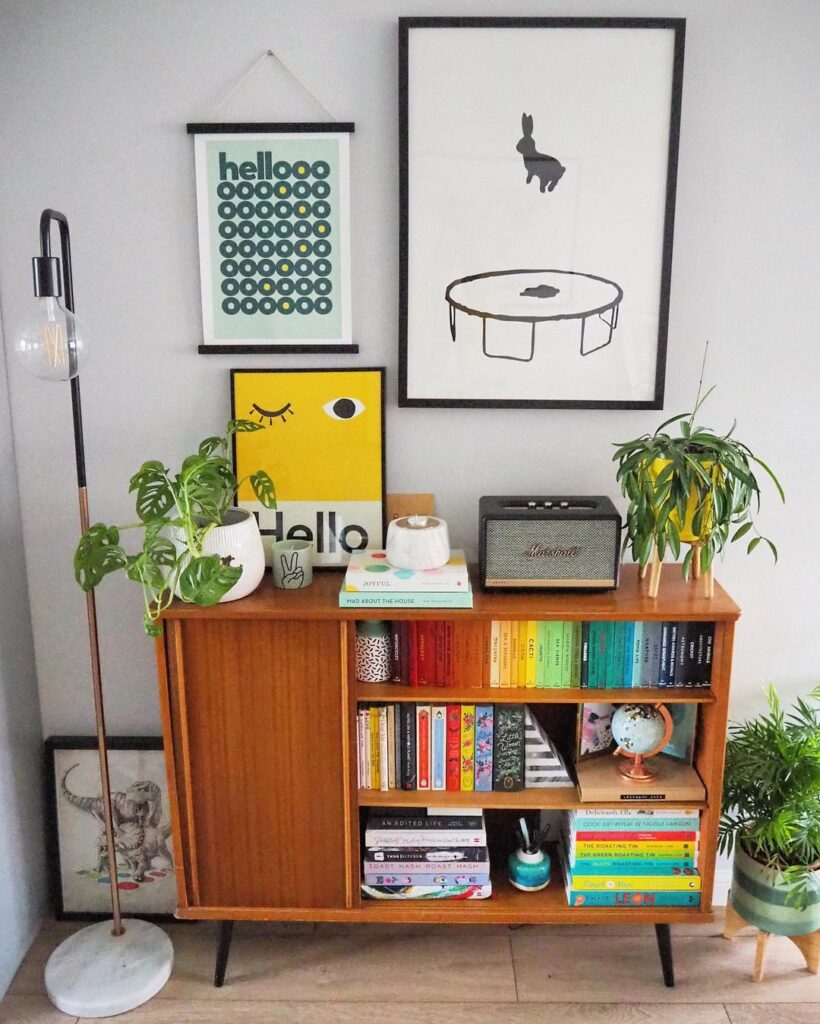 Izzy Leonard's 18 Most Iconic Eclectic Decors That Combine Both Scandinavian and Midcentury Styles
Interior designer Izzy Leonard uses a combination of bold colors and decorative pieces to create a welcoming environment. The living area features a big comfy grey couch covered in an arrangement of decorative pillows. On the wall behind it is a shelf filled with decorative pictures and statutes. In the center of it all is a color blocked coffee table that features a variety of decorative pieces to tie it all in together.
With the amount of natural light beaming in through the windows, this home is warm and inviting. A green armchair is positioned next to the windows with a bit of greenery nearby. With a beautifully designed circular rug sitting below. It is the perfect corner to snuggle up with a book.
Izzy's home decor style incorporates a great use of the color green. In addition to her reading chair, Izzy has a green bookshelf, which is used to display her love for reading, faux plants, and eclectic decor.
A peek into Izzy's bedroom is a sight for sore eyes. Her bed is covered in white sheets and a tan duvet that matches her end table perfectly. Izzy ties in the same theme from her living room by placing another shelf filled with decor on the wall behind.