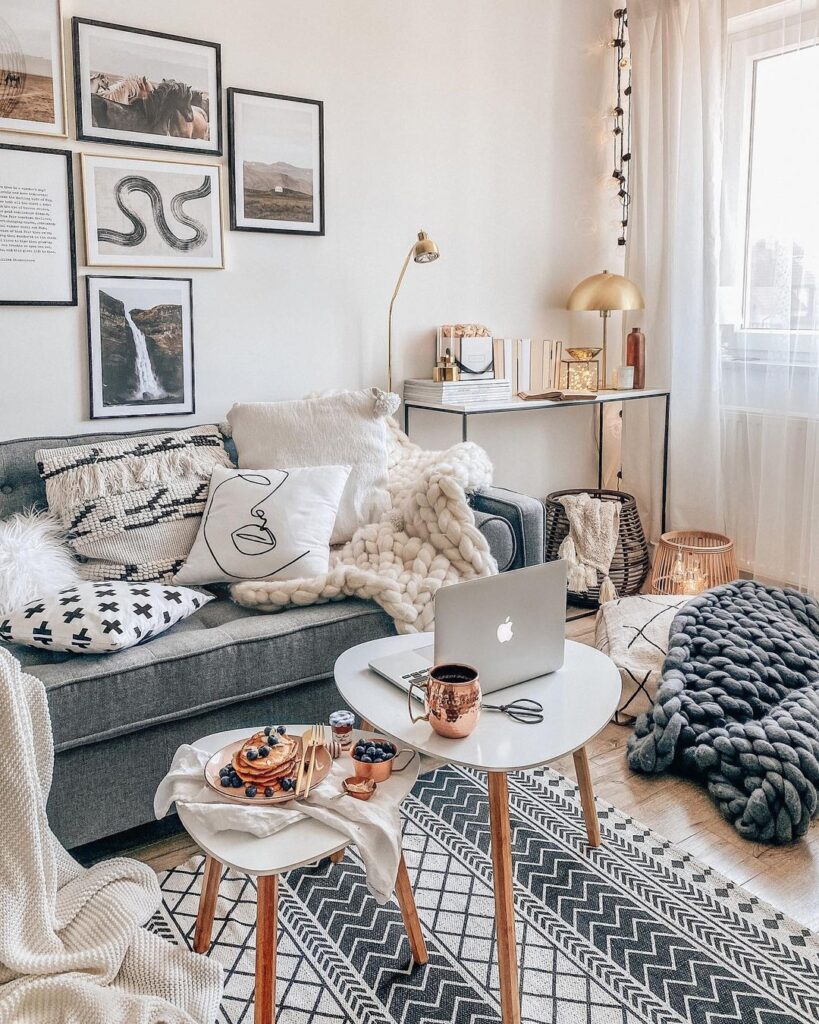 An Indulgent Apartment by Adrianna Zielińska of Alabaster Fox
Adrianna has decorated her apartment in an indulgent Scandinavian style. Scandinavian style features white walls, neutral and earth tone colors, modern furnishings, no clutter, wood floors, and throws. Adrianna's twist allows her to feel indulgent.
She applies this twist in her living room with a black, white, and grey color scheme. Her sofa, two-piece coffee table, side table, floor lamp, and throw rug are all modern design. She also has placed several throws in the living room.
In her bedroom, she has included a simple bed, a hassock that doubles as a nightstand, a full-length mirror, a modern round chair, and a white chest of drawers. Her home office space includes a modern desk, a modern chair, and a throw. With all of this, Adrianna has applied her indulgent touch.