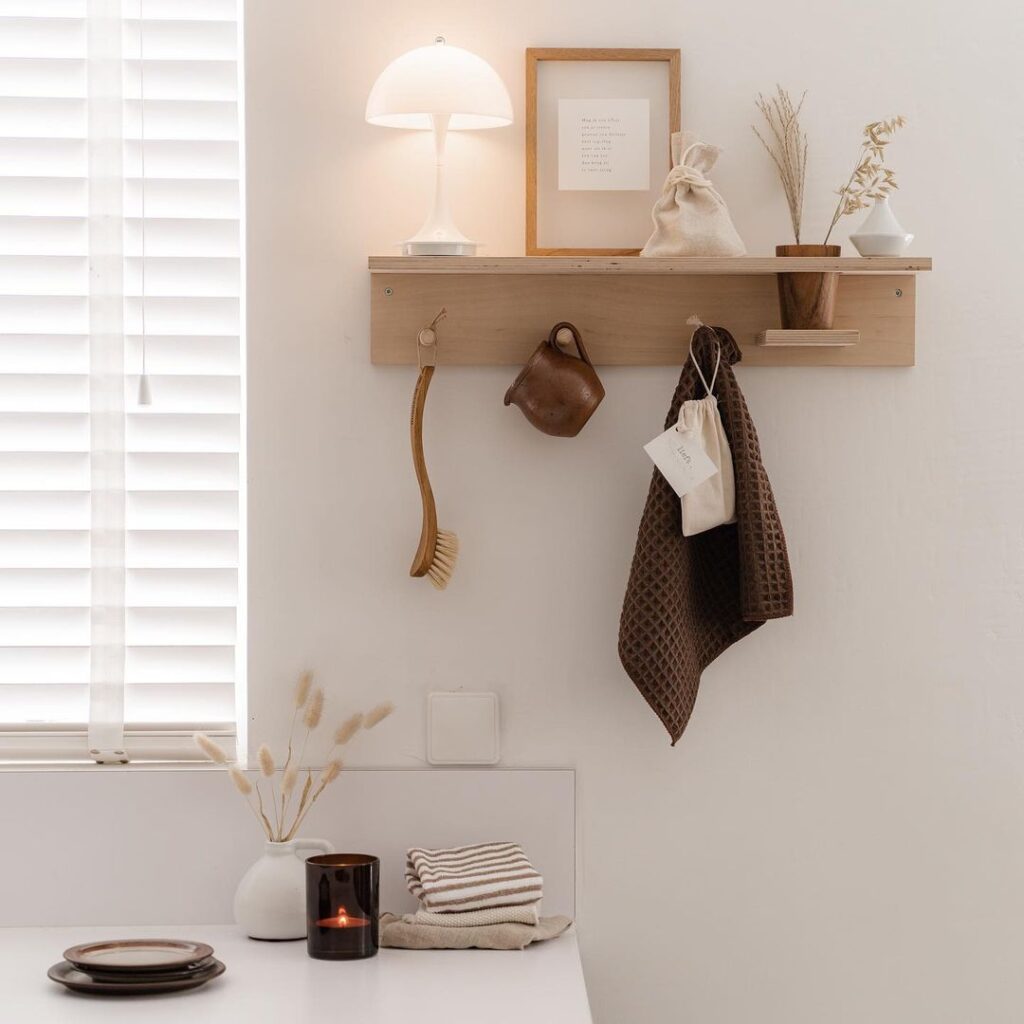 A Cozy Scandinavian Home by Danielle van der Reijdenk of Ellefotografie
Danielle's home is decorated in a relaxed Scandinavian style. When many people hear that Scandinavian design features a modern look with clean lines, white walls, neutral or earth tone colors, wood floors, and no clutter, they think cold and austere. However, Danielle's home is cozy and inviting.
Beam ceilings warn the look of the living room, dining room, and kitchen. The living room features a brown L-shaped sofa; a large, round rattan chair; a modern coffee table; a cart side table; and a modern ceiling light. Pillows and throws provide textured accents throughout the room. An off-white throw rug offers a subtle contrast to the white wood floor.
On the dining room walls, Danielle added powder pink to her color scheme. The wood dining room table surrounded by rustic chairs reflects the Scandinavian outdoors. The throws and lap robes displayed on the chairs and the sofa to the right of the table suggest cuddly warmth. A hassock can serve as an additional chair. A pendant lamp provides lighting. The kitchen carries on the clean Scandinavian look with clear countertops, wood cupboards, and a pendant lamp.
The master bathroom features a cathedral beam ceiling and offers a bed with a mattress atop a wood base flanked by small tables on each side of the bed. The kids' room offers a wood-beam, cathedral ceiling and features a no-frame bed stacked with plenty of pillows and throws. A two-drawer wicker nightstand adds extra storage while a wicker stand provides extra tabletop space. The idea of minimal furnishings allows for plenty of play room. Various rooms in Danielle's home have changed over time, but it still retains the relaxed Scandinavian feel. Like Laura, Danielle also swaps furnishings between rooms to freshen the look.