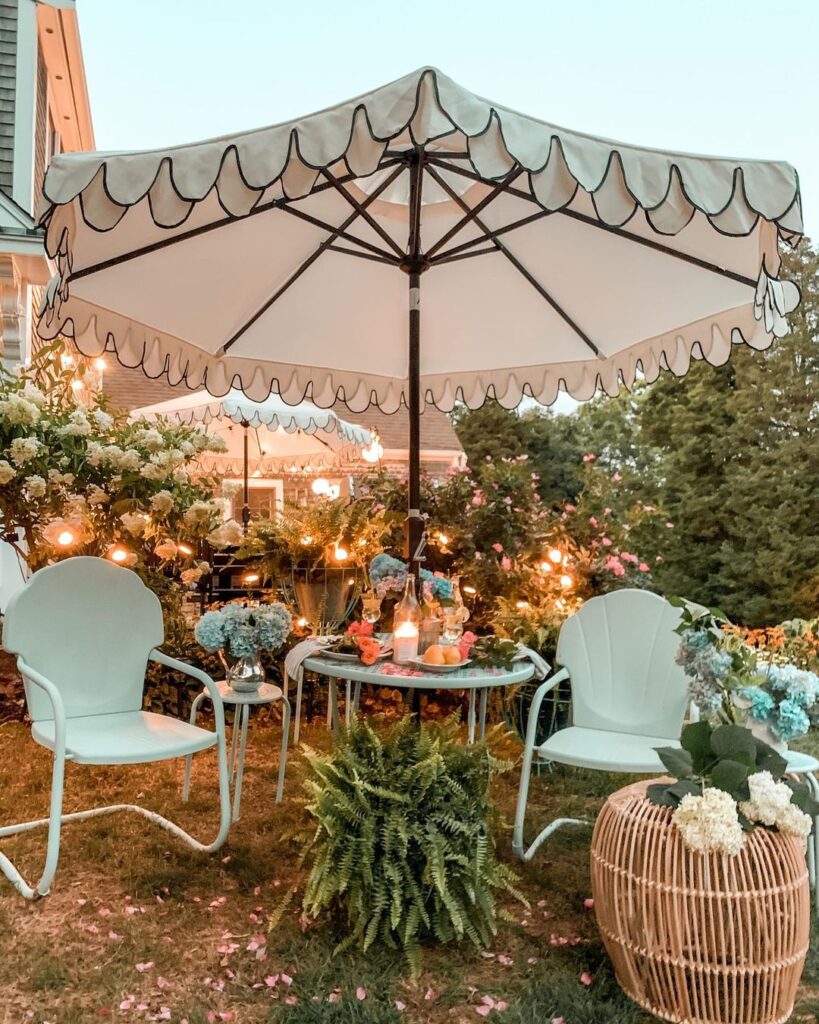 Fill Your Home with Andrea's Interior Design Inspiration for Holiday Cheer
Andrea from Fleur at Home has a special affinity for the holidays, and this is evident in her design choices. If you love Christmas and want your home to reflect this, you'll likely enjoy the festive cutout of Santa Claus that fits perfectly next to a wall mirror or a potted, smaller version of a Christmas tree.
Andrea makes great use of candles and lighting by accenting the mantles and coffee tables with candles in shades of gold and tan or arranging an array of candles in the center of the dining room table. Red, green, and white, which are often seen as the traditional colors of Christmas, are a large part of what makes Andrea's interior designs appealing. White sofas and armchairs accented with red and burgundy blankets, all-white rooms with an array of green plants, and Christmas trees accented with synthetic snow are sure to get you in the holiday spirit.
Andrea also makes use of natural lighting to highlight all the beautiful design features in the living room or bedroom, and exquisite chandeliers around the home serve as an impressive conversation piece. Andrea also makes use of neutral hues with a combination of brown and tan furniture in a room with beige walls and string lights lining the ceiling.