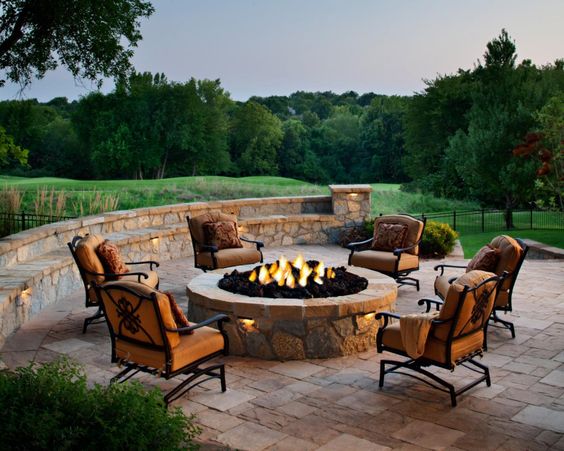 The 5 Main Types of Fire Pits You Need to Know Before Purchasing
A fire pit should be a must-have in any backyard because it enhances the coziness and warmness. Fire pits create a great entertainment point with family and acquaintances during summer nights when roasting some marshmallows or hotdogs. They are also great for keeping our spaces warm during cold winter nights.
Below are different ideas of backyard fire pits that can help when deciding on a fire pit option.
Fire Columns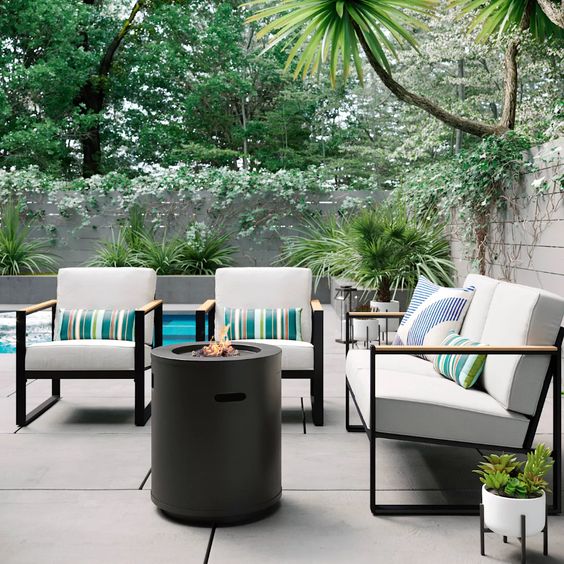 Fire columns are typically slim and tall and are usually powered by propane and natural gas. They are a great option for small backyards because of their size. Fire columns are usually made with metal inside and wood, stone, or metal on the outside. Since fire columns use propane, they are not ideal for roasting marshmallows.
It's undeniable that fire columns spruce up any patio or backyard because of their elegant design. They also have a diverse range of styles to go with. A fire column can a focal piece to enhance the warmth of your backyard.
Chimineas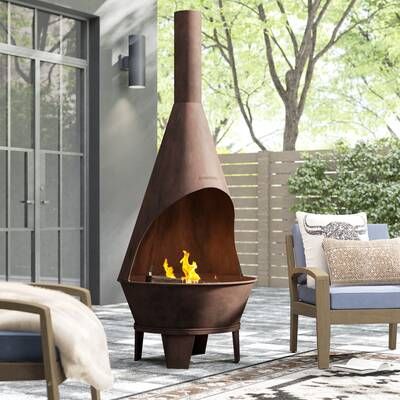 Chimineas are a perfect option if you dislike being engulfed in smoke while relaxing. It directs smoke outside through the chimney. It typically uses wood, a few of them use propane or gas. Chimeneas are the safest option since wood specks rarely fly out.
Chiminea is a Spanish word for a chimney. It's very common in the Southwestern states and Mexico. Chimeneas are very artistic and were traditionally modeled using clay. At the moment, they are made using contemporary materials, but the idea is still the same. The wood-burning ones are arguably the best.
Fire Pit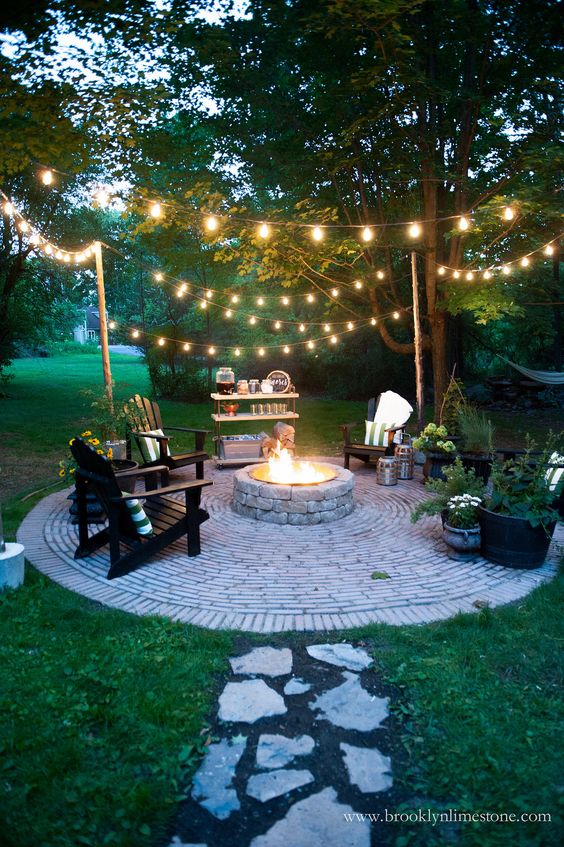 You can easily create an inviting fire pit area with a variety of materials in just a short time. One advantage of making a fire pit by yourself is that you have the liberty to shape it however you like. If you have an enormous backyard, you can take advantage of your space and make it bigger. You can go for a smaller fire pit if your space is smaller.
Your budget determines the material options you will go for. There are a lot of materials options to go with, be it on the high end or the low end side. The most common materials used are bricks, stones, cast iron or stainless steel, and concrete. Stainless steel is the best as it is rust free. You can also have the option of using an electric pit, but most standard fire pits use wood, charcoal, natural gas, and propane as fuel.
Fire Tables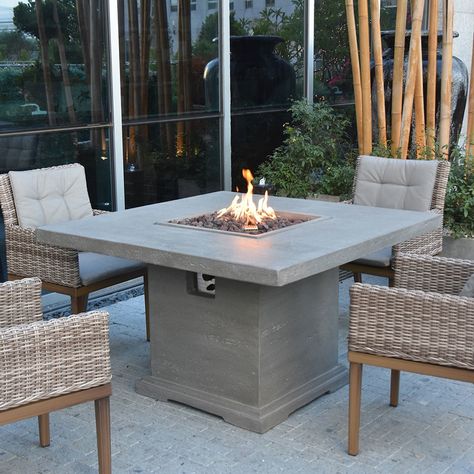 Fire tables often use propane or gas as fuel. A fire table is a great option for those with limited space. Fire tables can also play the role of outdoor furniture in your patio or backyard. It's therefore perfect for adding style to your patio and also great for relaxation. You don't have to worry about getting cold as a fire table will keep you warm.
Although both fire bowls and fire tables are moveable, a fire table is the most portable and should, therefore, be considered as it is the easiest to move. There are also diverse styles to pick from for your patio or backyard.
Fire Bowl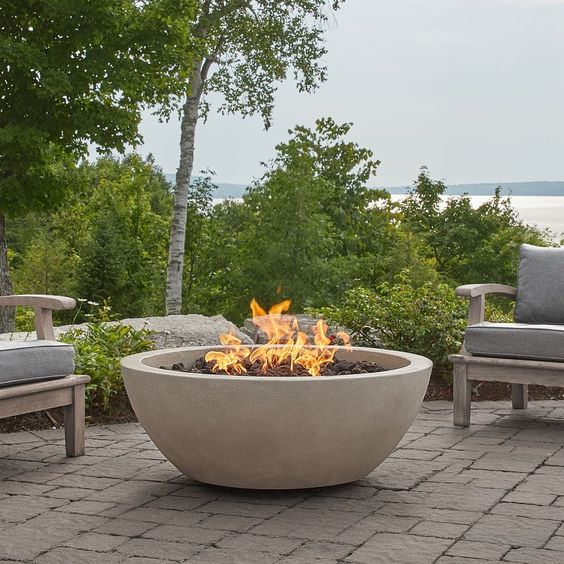 Unlike a fire pit which is a more permanent option, a fire bowl is moveable, especially if it is raining. Most fire bowls use propane and natural gas, but there are also several them that use firewood. They are a great option if you are living in a temporary resident or if you want something that is mess-free. Fire bowls are mostly smokeless since they use gas, unlike fire pits which use wood.
A safety screen can be put on fire bowls, especially the ones that use wood, to avoid wood sparks from spreading or burning things.
Popular Designs