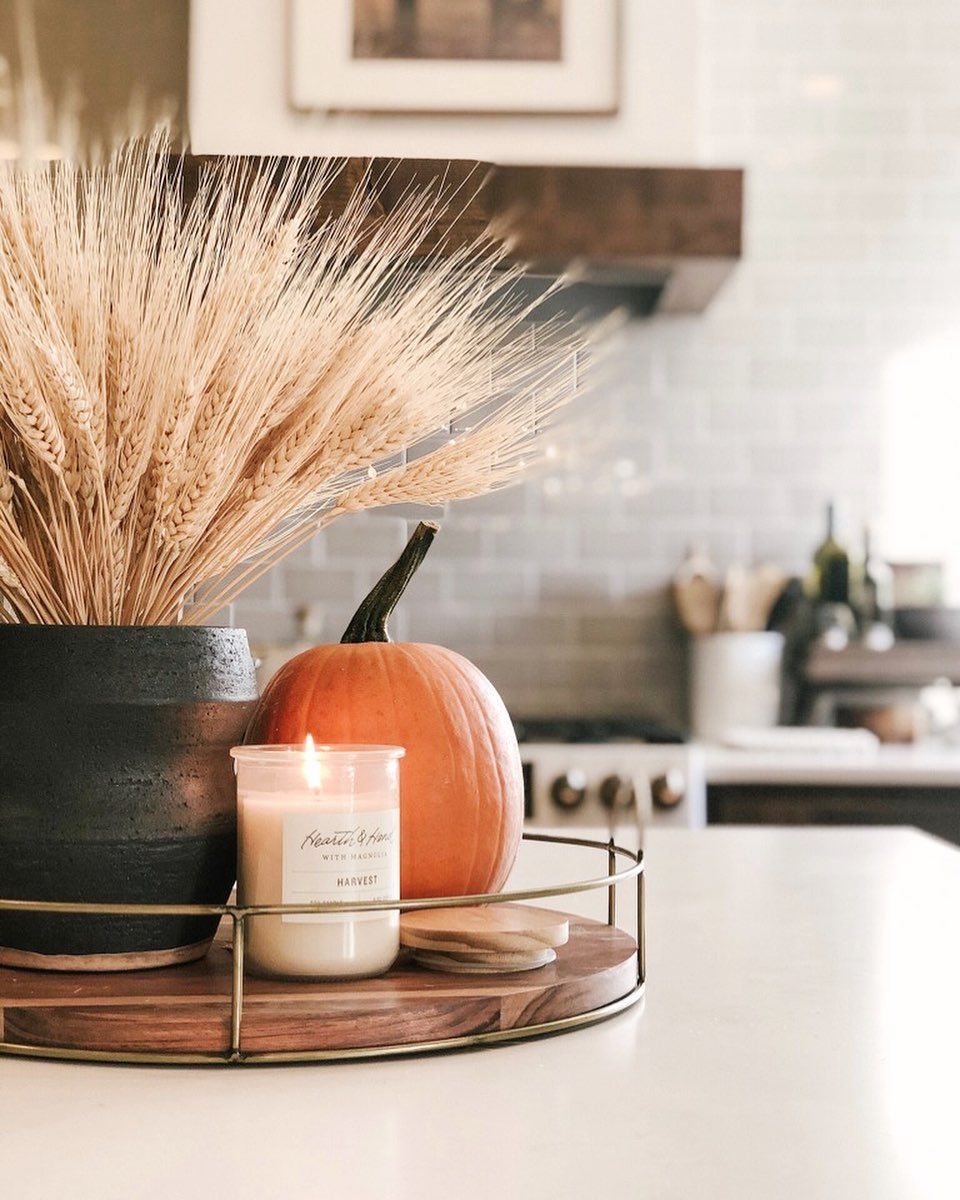 Let Mother Nature be Your Fall Decorator
Thoughts of fall encompass the outdoors with colorful leaves, pumpkins, and cooler temperatures. It has a relaxed feel. So if you follow Mother Nature's cue, you will find that decorating for fall is easy and fun. Just use some of Mother Nature's gifts such as fall foliage, pumpkins, and gourds. Then, add afghans, throws, pillows, woven baskets, and wooden items. Create casual arrangements with these items, and you can enjoy highlights of fall in your home.
Simple Touches That Create a Fall Vibe
Anyone can apply the simple touches used in this room to add a fall vibe. The large woven basket on the floor full of branches of autumn leaves and other fall foliage is the center of the fall décor. You can gather them yourself, or for an arrangement that will last longer, go to a craft store and purchase them. A second fall arrangement is in the background. These arrangements are easy and don't need the skills of a floral designer. Add some throws or afghans for the cooler weather as well as some seasonal pillows, and you have created an inviting seasonal décor.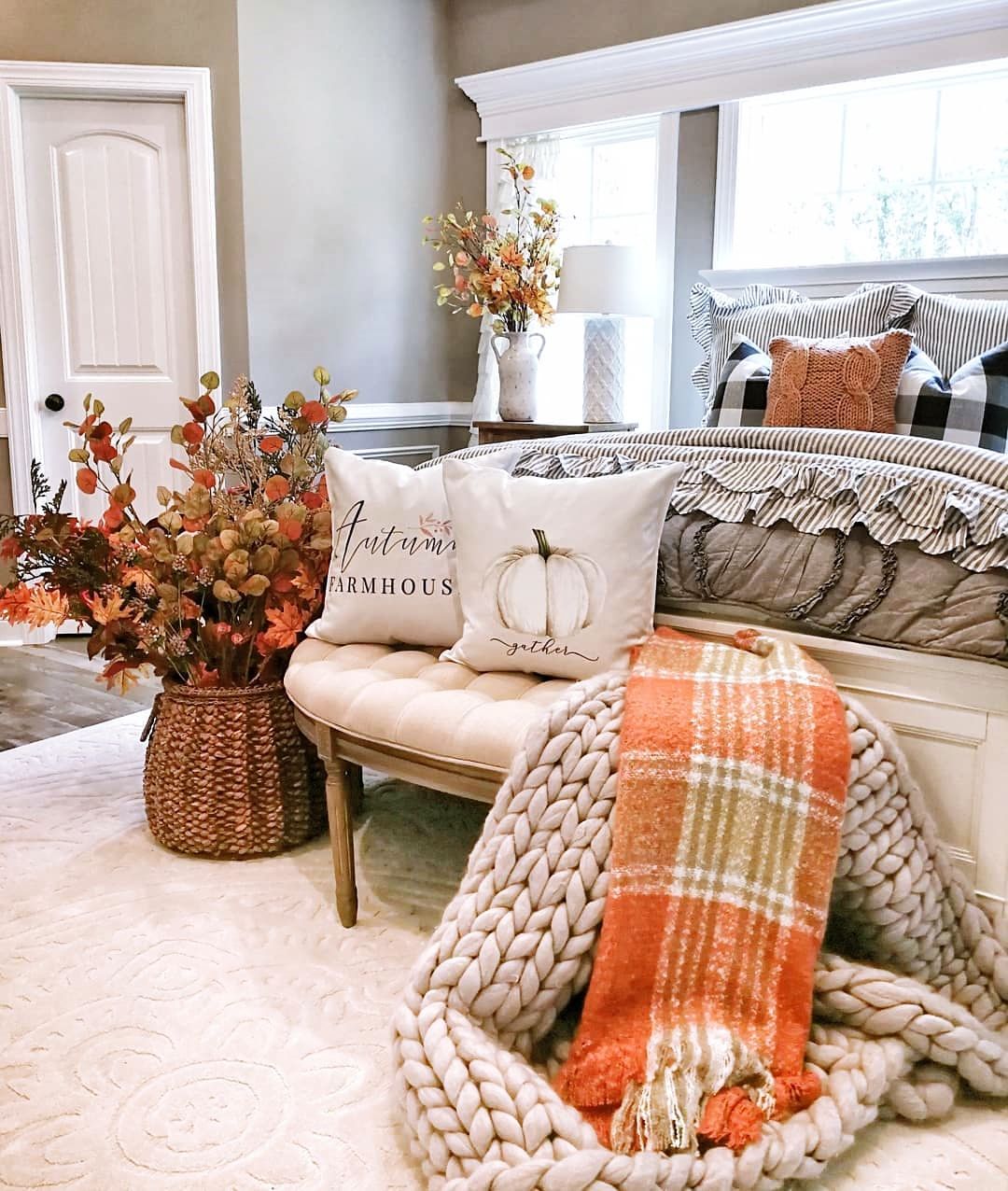 Indoor or Outdoor Farmhouse Fall Décor
This collection of fall-themed items can be arranged in the corner of a room or the corner of a porch. The basis for this display is a wooden bench and wooden boxes or crates. Add fall foliage in a woven basket and in one of the crates. Add more foliage in a couple more containers. Add a pillow, throw, another wooden item, or other items of your choice. Just spread the items across the bench and vary the height of the items.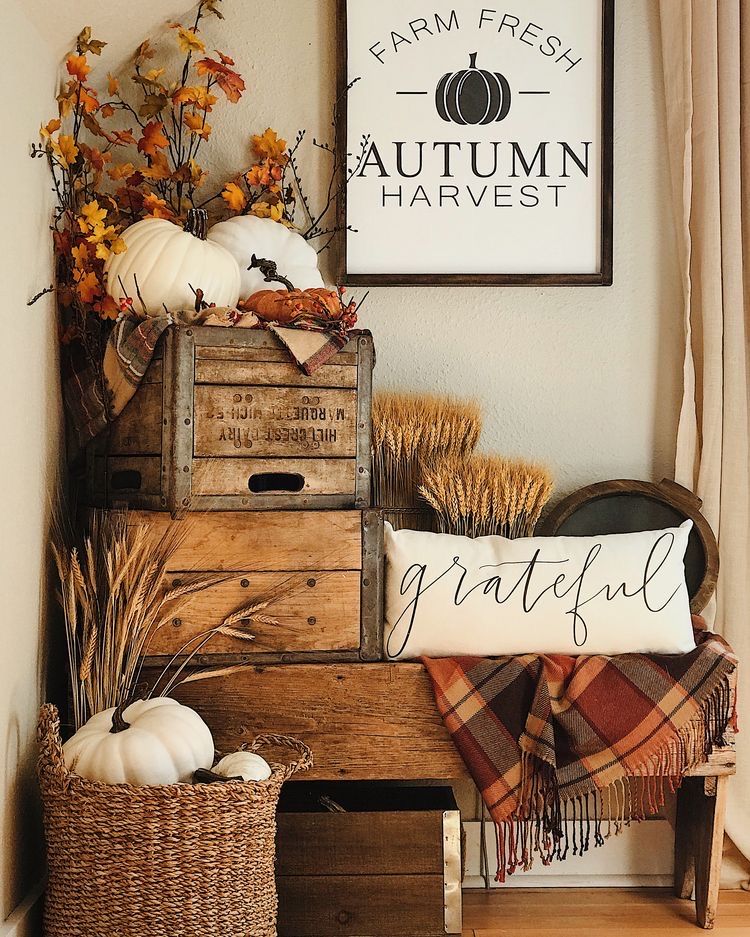 For Drama Add Black Halloween-Themed Items to Your Décor
Create a spooky display with black Halloween-themed items such as bats, barren trees, witches, and black pumpkins among the white pumpkins. For maximum effect, arrange them in a small area such as this fireplace. Then, add a seasonal greeting.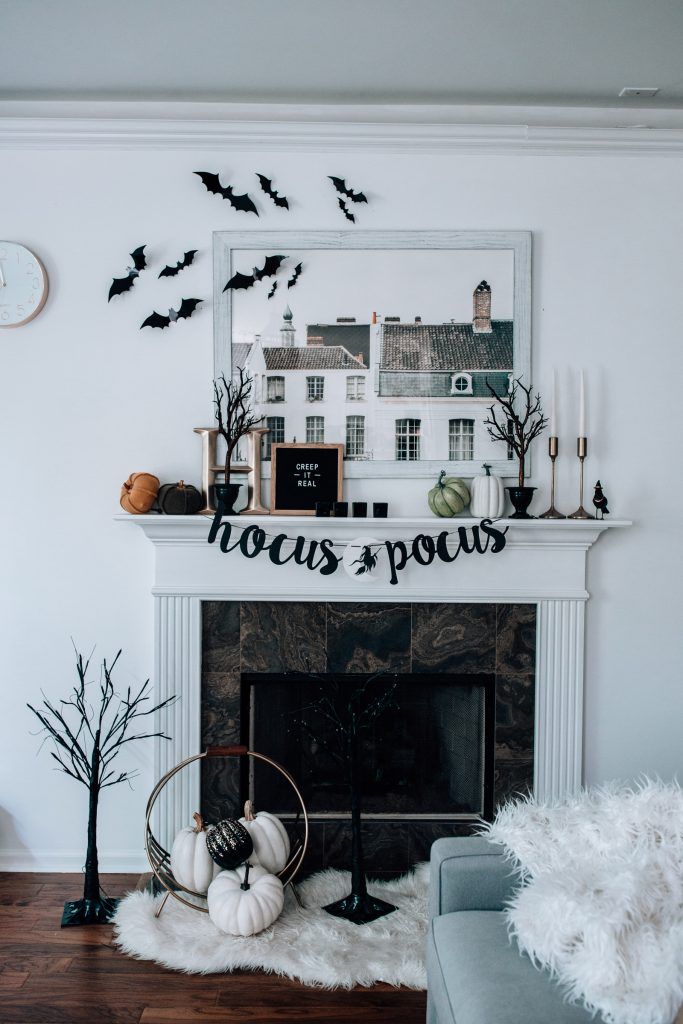 Create Small Display Groupings for the Table and Counter Tops
Use a few items to create fall cluster displays throughout your house. Select decorative grasses or fall foliage, pumpkins, gourds, scented candles and other items. Then, place the arrangements on shelves, counters, and tables throughout your home.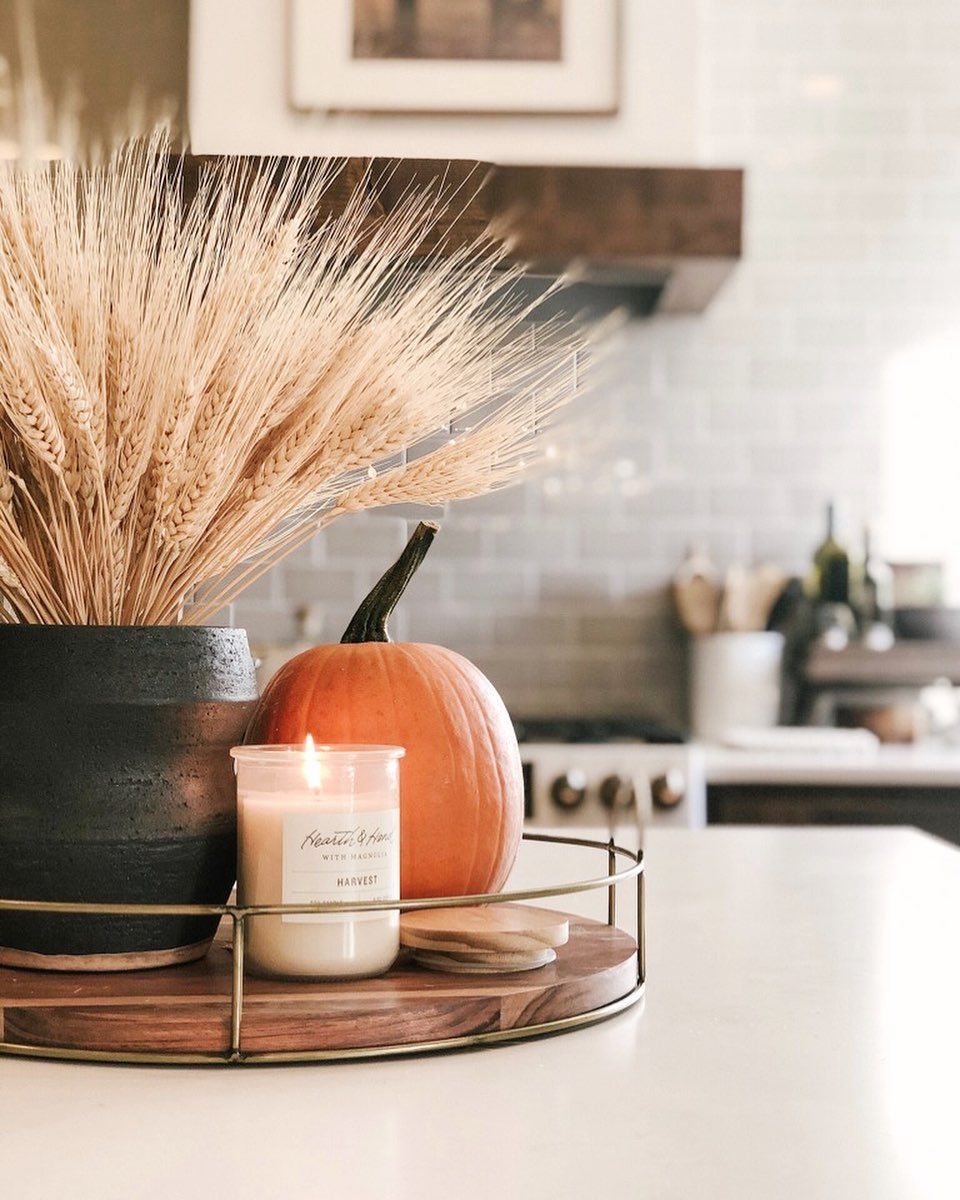 Spruce Up Your Porch for Fall
Decorating for fall can be done with things that you already have such as this chair that is the basis for the porch display. The display is simple and inexpensive. A blanket, pumpkin, and a basket of fall foliage was added to make a noteworthy display.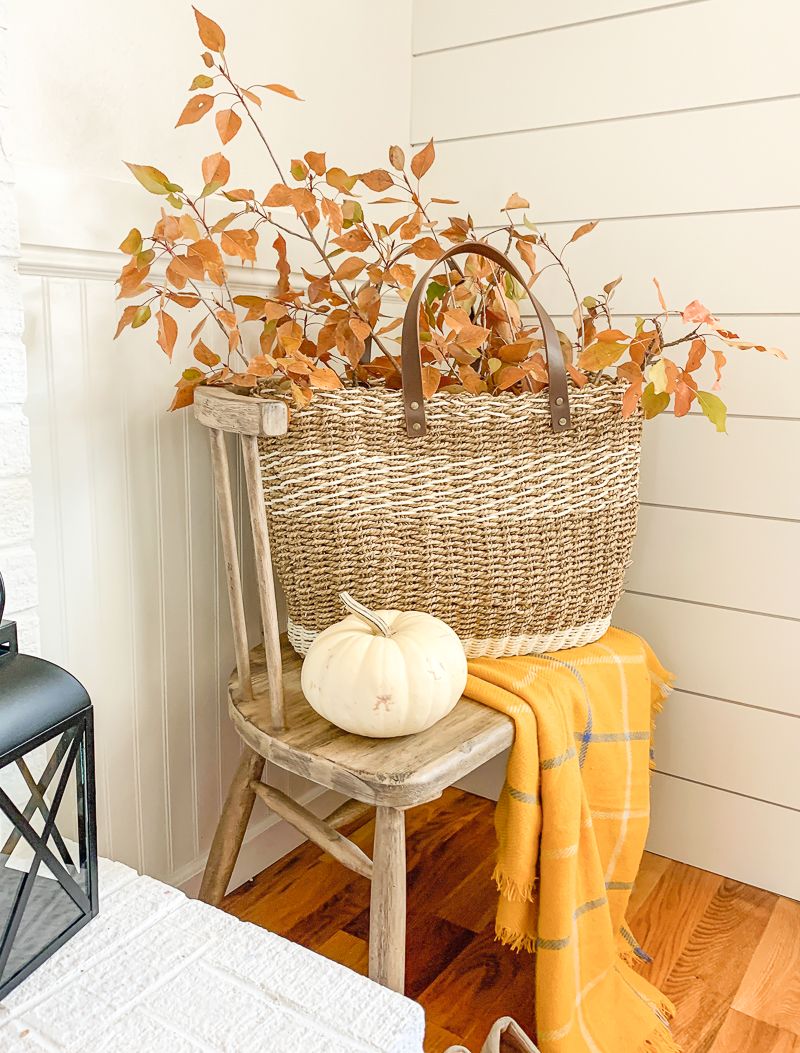 A Formal Upscale Fall Display
For more formal upscale displays, choose more unique and sophisticated items. Then, arrange them in a more equally balanced manner. Use an interesting but subdued color scheme, and you will have the arrangement you desire.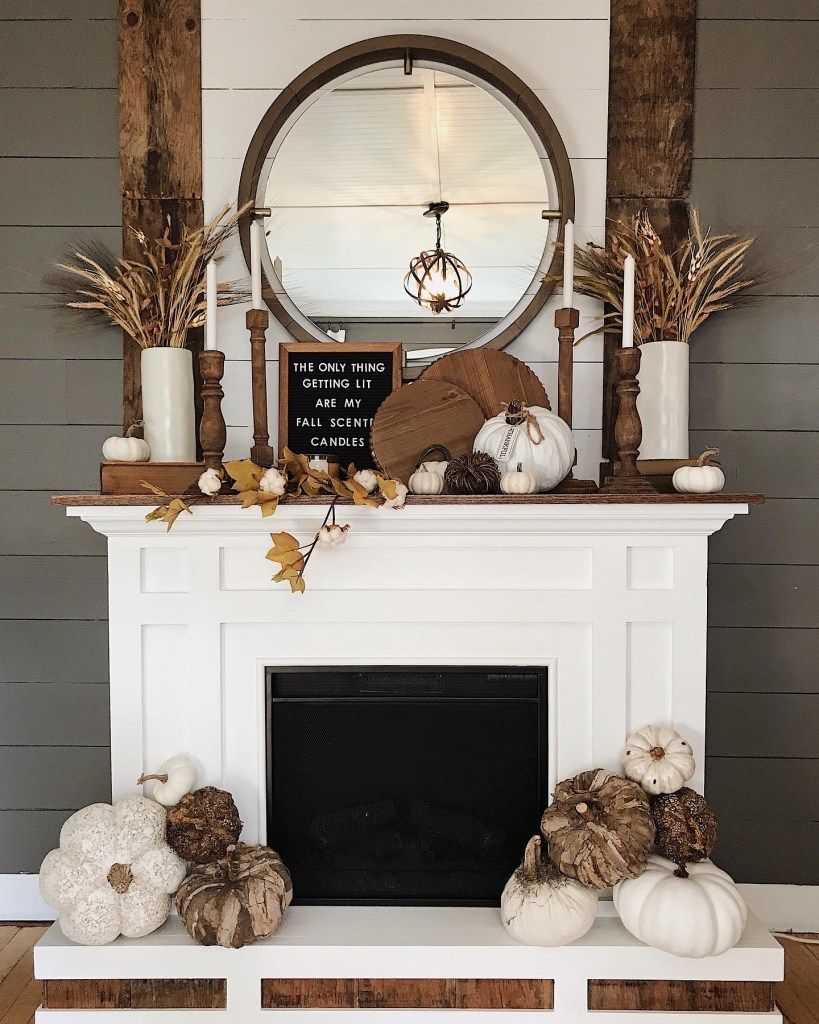 A (Book) Case for Fall Décor
Your bookcase(s) can help you bring fall into the house easily. Your bookcases are supporting players in your décor. By adding touches of fall throughout the shelves, you can easily bring fall into your home without a lot of changes.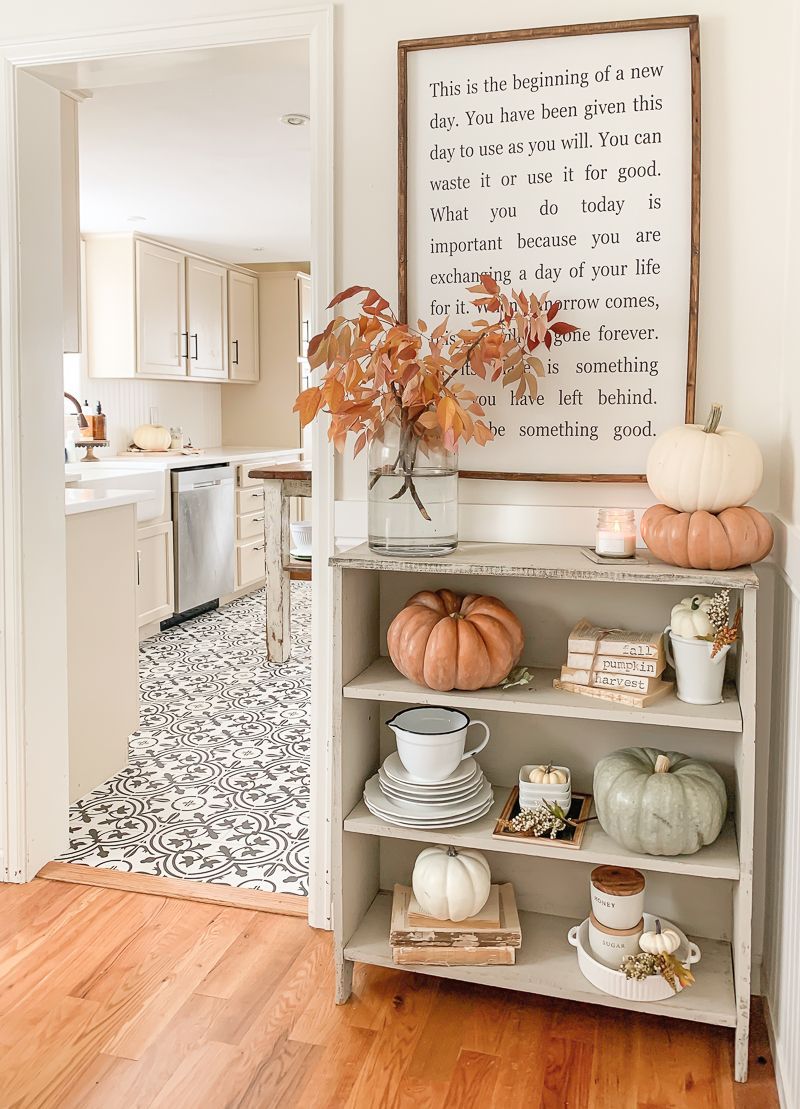 Pack a Crate With Fall's Bounty
A small addition can provide fall character to your porch and the exterior of your home. This fall décor idea uses a crate as the basis for the display adding the ability to have a two layer display. Then, two metal pails and some seasonal plants and produce were added. Decorating for fall can be this simple.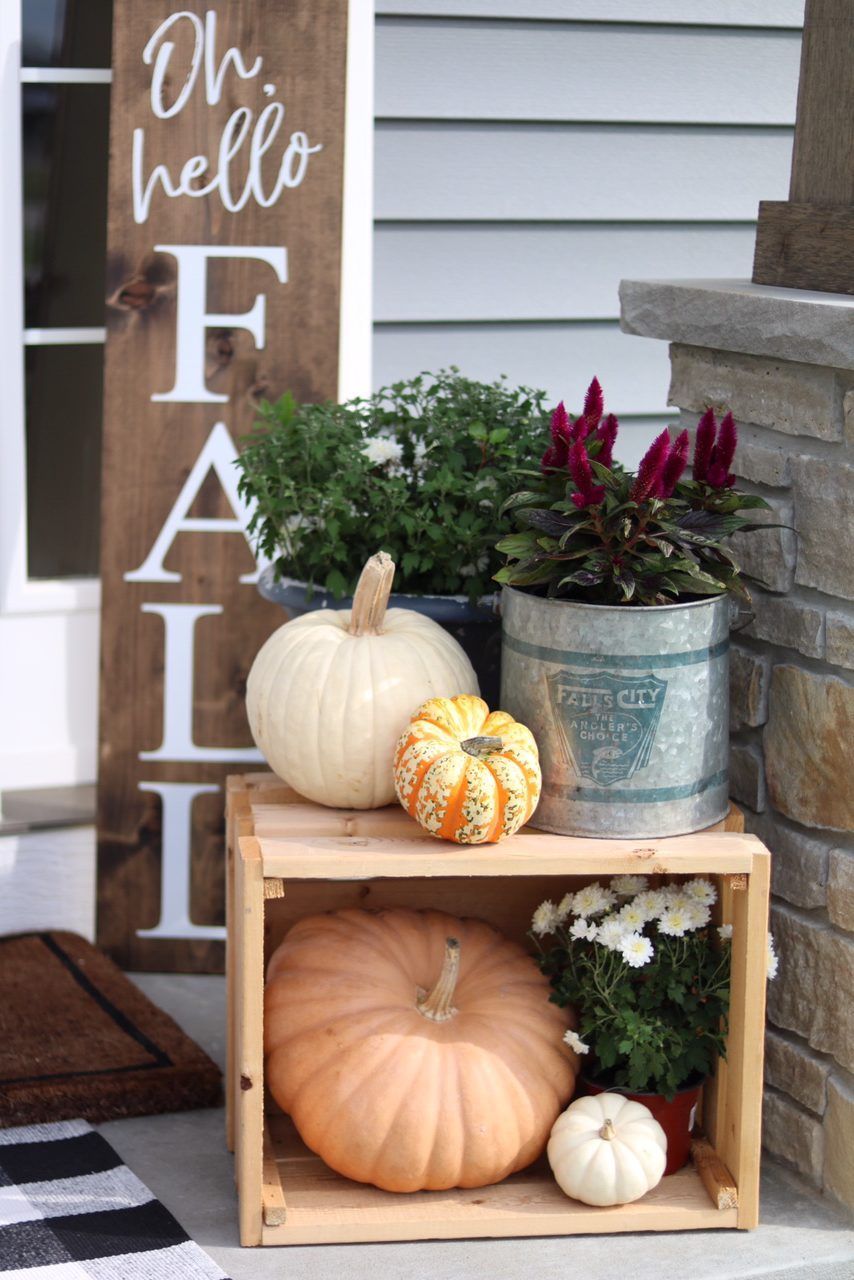 Setting Your Table for Fall
Creating a table display is as easy as creating any other fall displays. Start with wide candlesticks, bowls, and other containers such as the pail. Add fall produce and foliage. Then, place the display in the center of the table. Add small items in the center on both sides of the center display or by each place setting.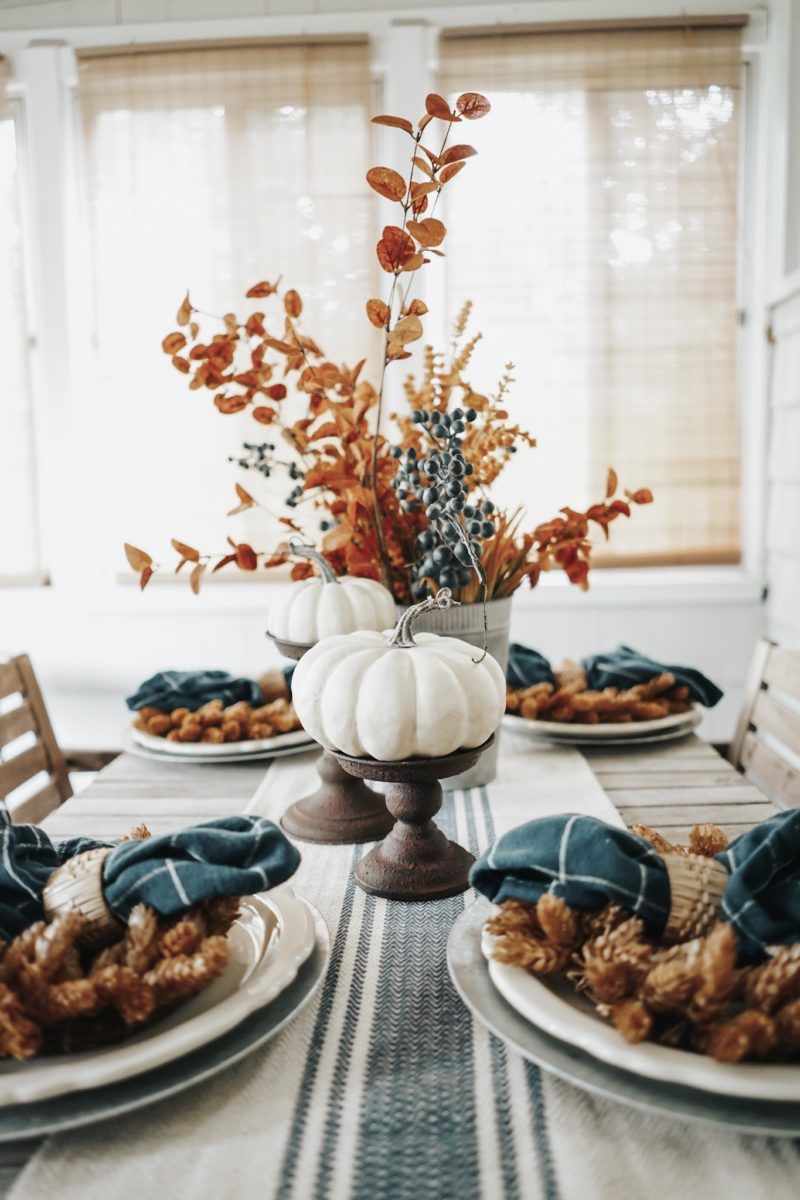 Decorate a Full Counter Top
You can go all out and clear off a counter top such as your buffet. Then, you can decorate the full top. As you plan your display, you can decide what items to use to emphasize the décor style that you desire. Displays can feature different styles such as formal, rustic, or farmhouse style.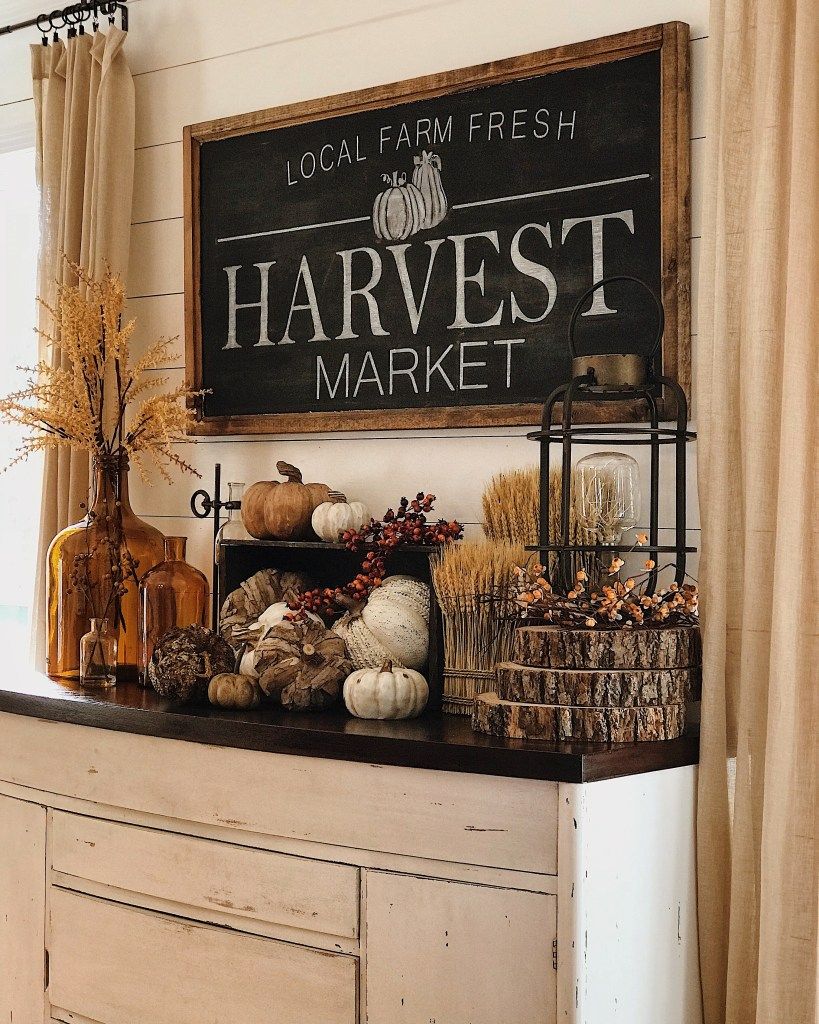 Create an Arrangement That Can be Used Multiple Places
This simple arrangement using a basket with pumpkins, decorative grasses, and cattails can be used with a variety of décor styles and in a variety of locations. It can be placed anywhere in a room including by a fireplace, or it can be placed on the porch. It will also complement multiple styles such as traditional, country, and rustic.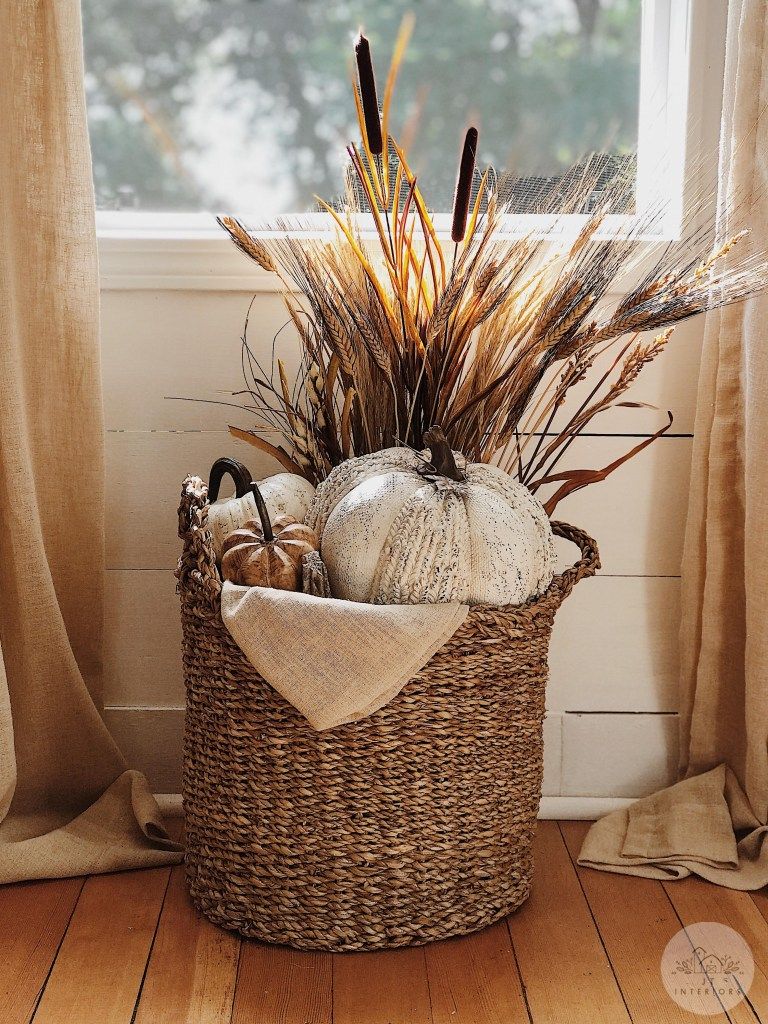 Pile on the Pumpkins
Want a really simple fall décor idea. Pile on the pumpkins. These pumpkins were placed on the porch steps. However, you can line your driveway, front walkway, or porch railing. Just look around your home, and you may see a lot of places to use this idea.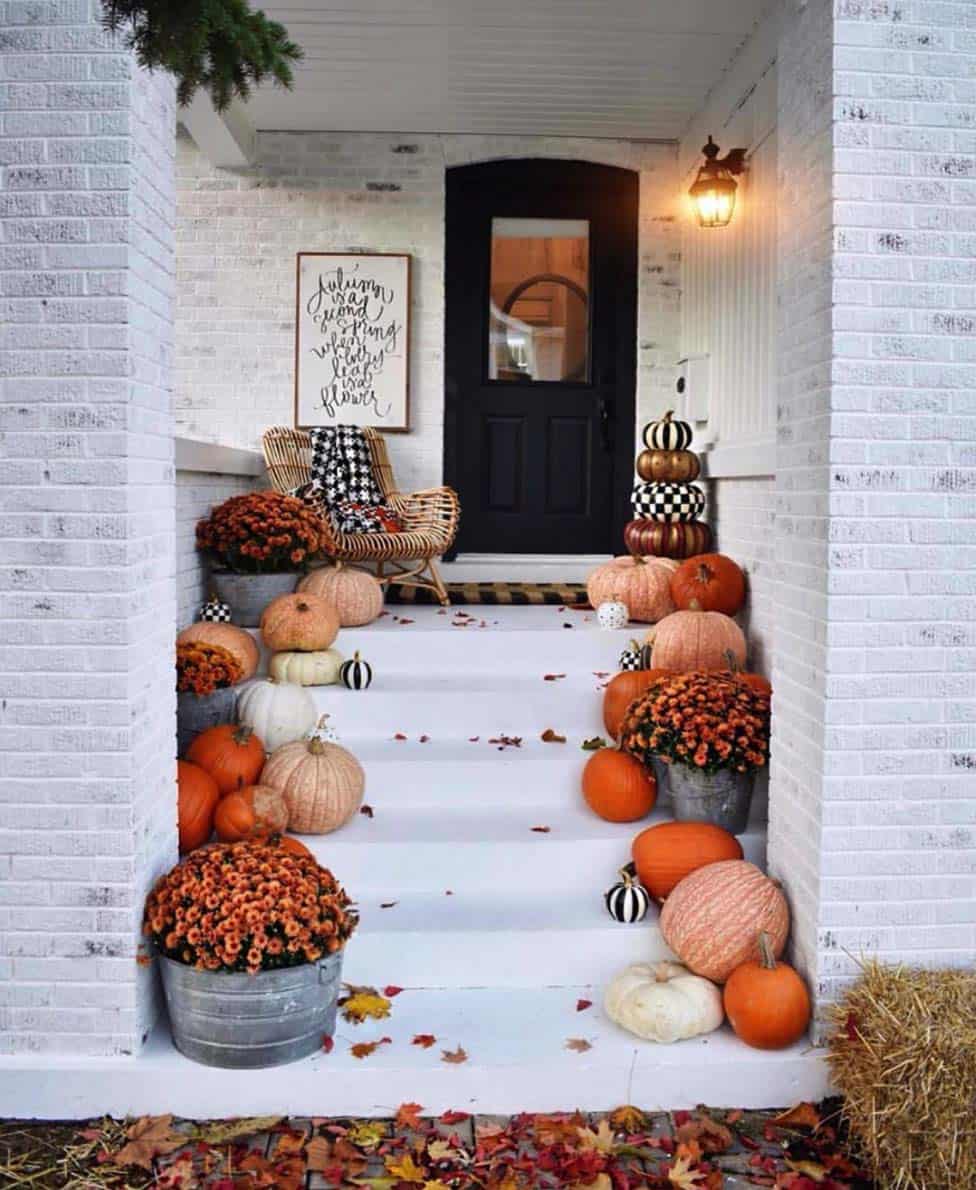 Repurpose Your Comfy Blanket
There are some ingenious ways you could use that cozy blanket. Here, the gigantic wreath isn't even overwhelming, complementing the use of these tartan accessories.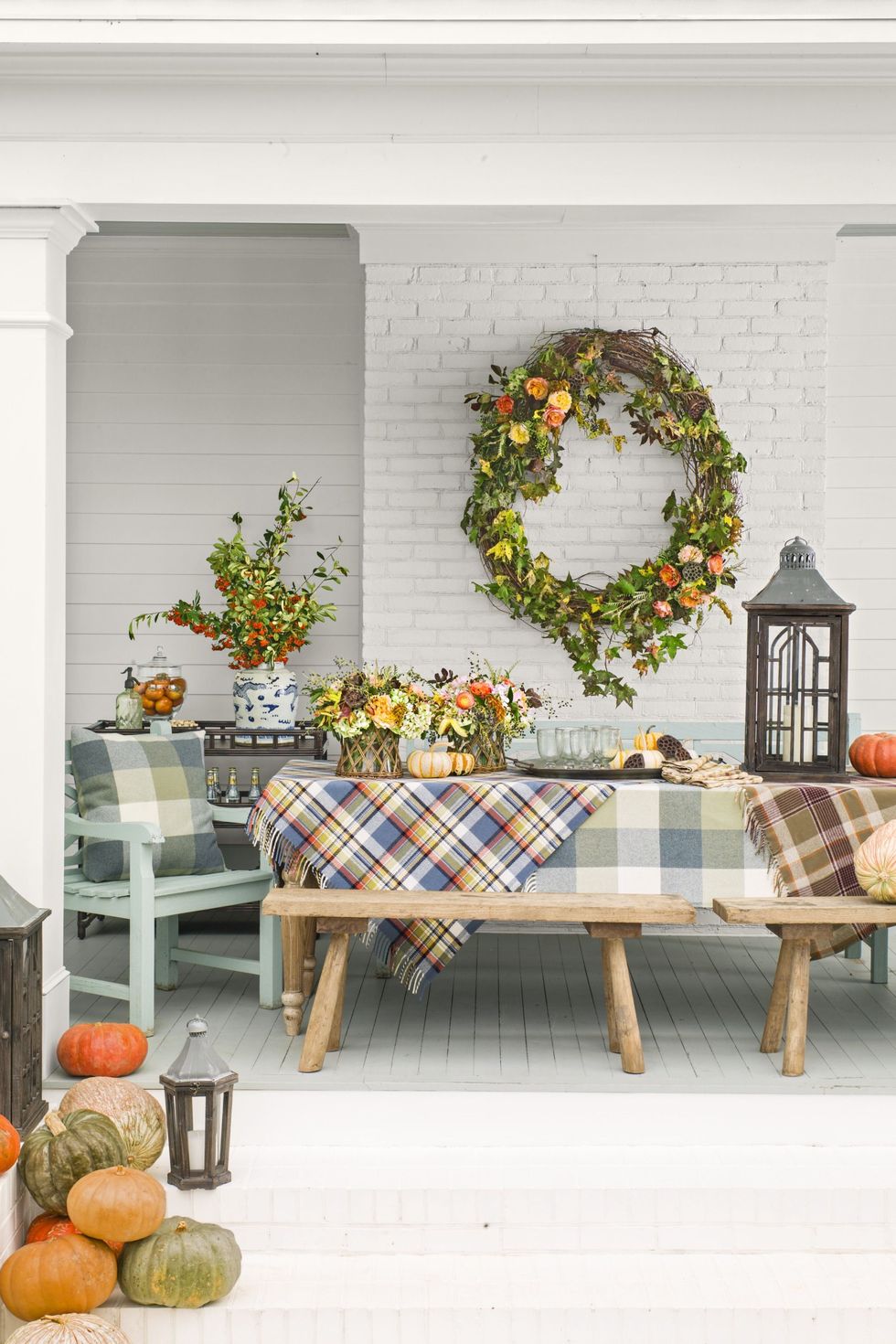 Give your Dining Area Some Character and Personality
An ideal dining room centrepiece will characterize your dining area for a little longer than would be expected. For instance, this centrepiece could complement this dining area for entire seasons without losing its purposeful taste.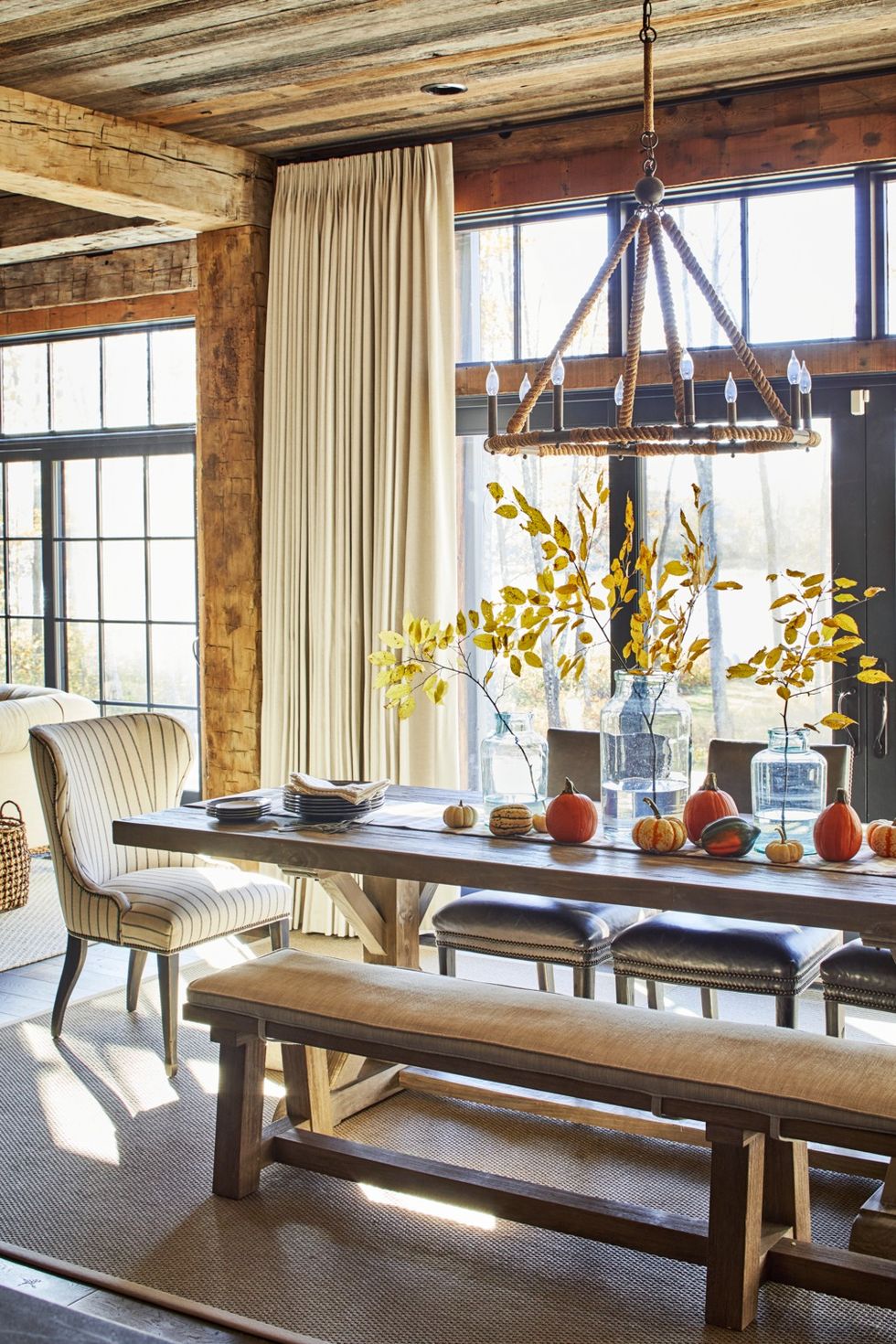 Throw in a Tartan Pillow
Your hallway could get a whole new appealing identity with the addition of a single tartan pillow. Just like in this vignette, a single pillow could transform entire spaces.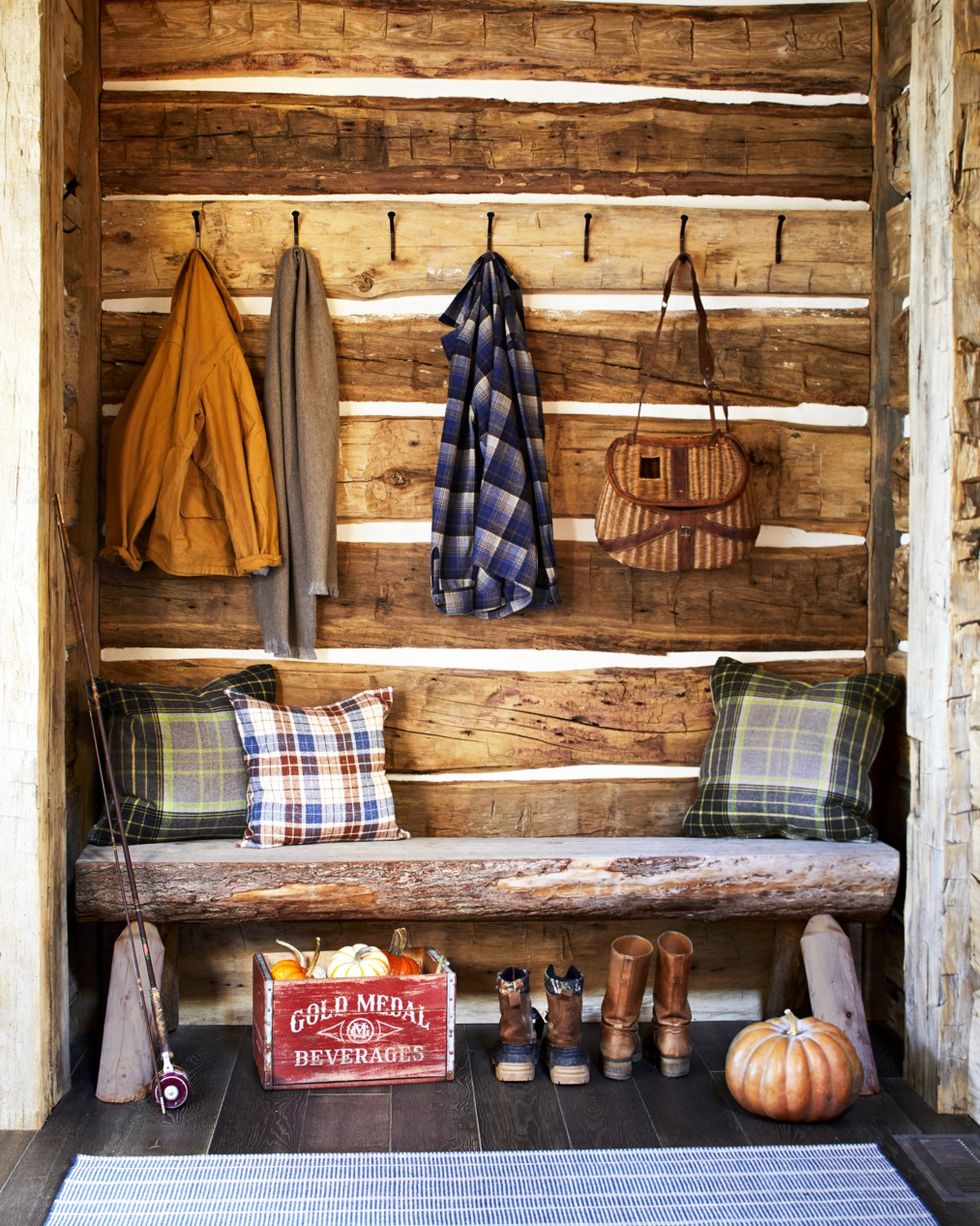 Include your Finds and Fall Foods
Your kitchen will be as welcoming as ever and will have that warm feel to it, including fall treats just picked from your garden or the grocery store. Some fresh flowers, squash and fruits ought to liven up your kitchen just like the golden yellow seats in this kitchen are complemented with some displayed fresh treats.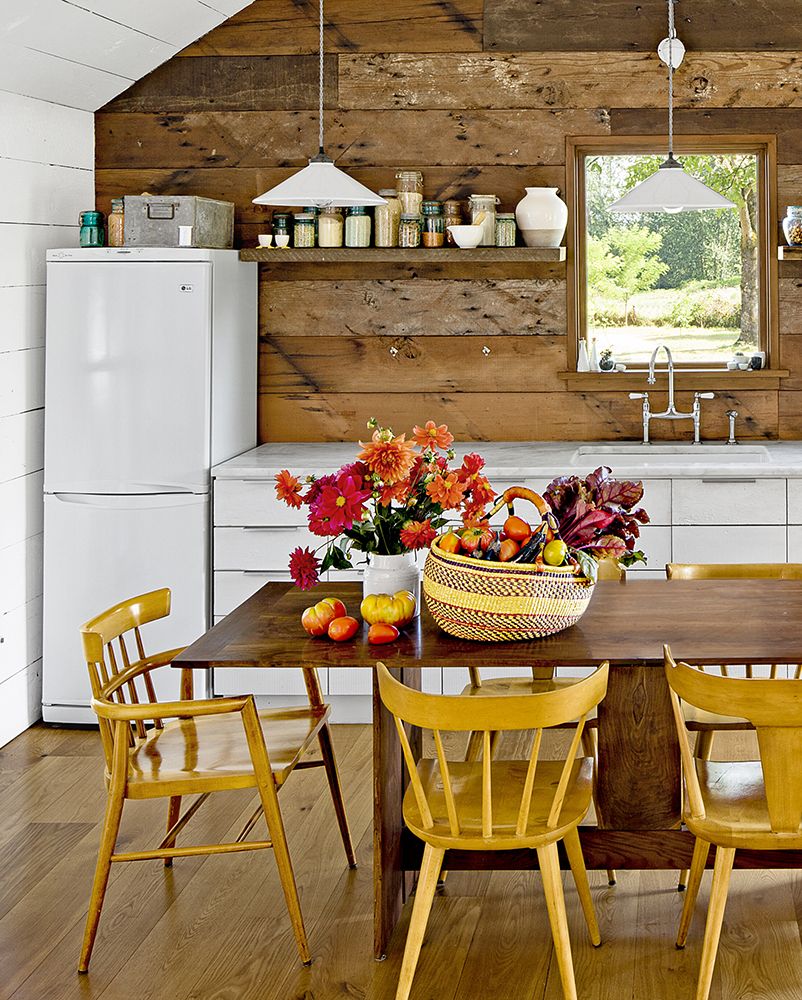 Spice up Your Entryway
With a few twigs and wood slices, you could come up with the best notes for your front door entryway.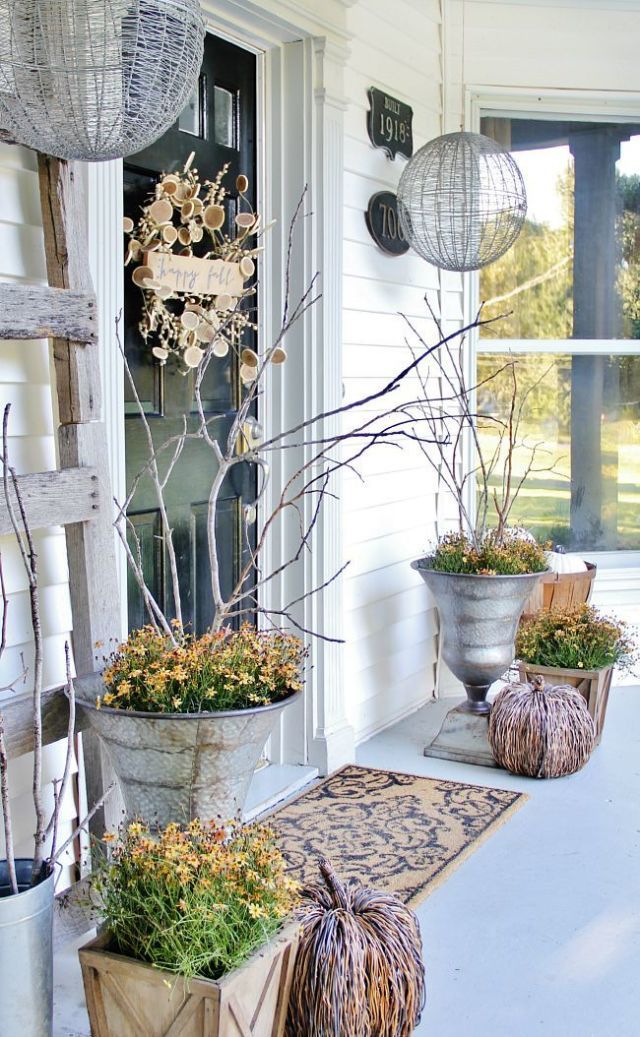 Infuse Colors with Neutrals
Just like it is with this Oakleaf hydrangea, you could get the best result by combining ideal living room paint with something from the garden.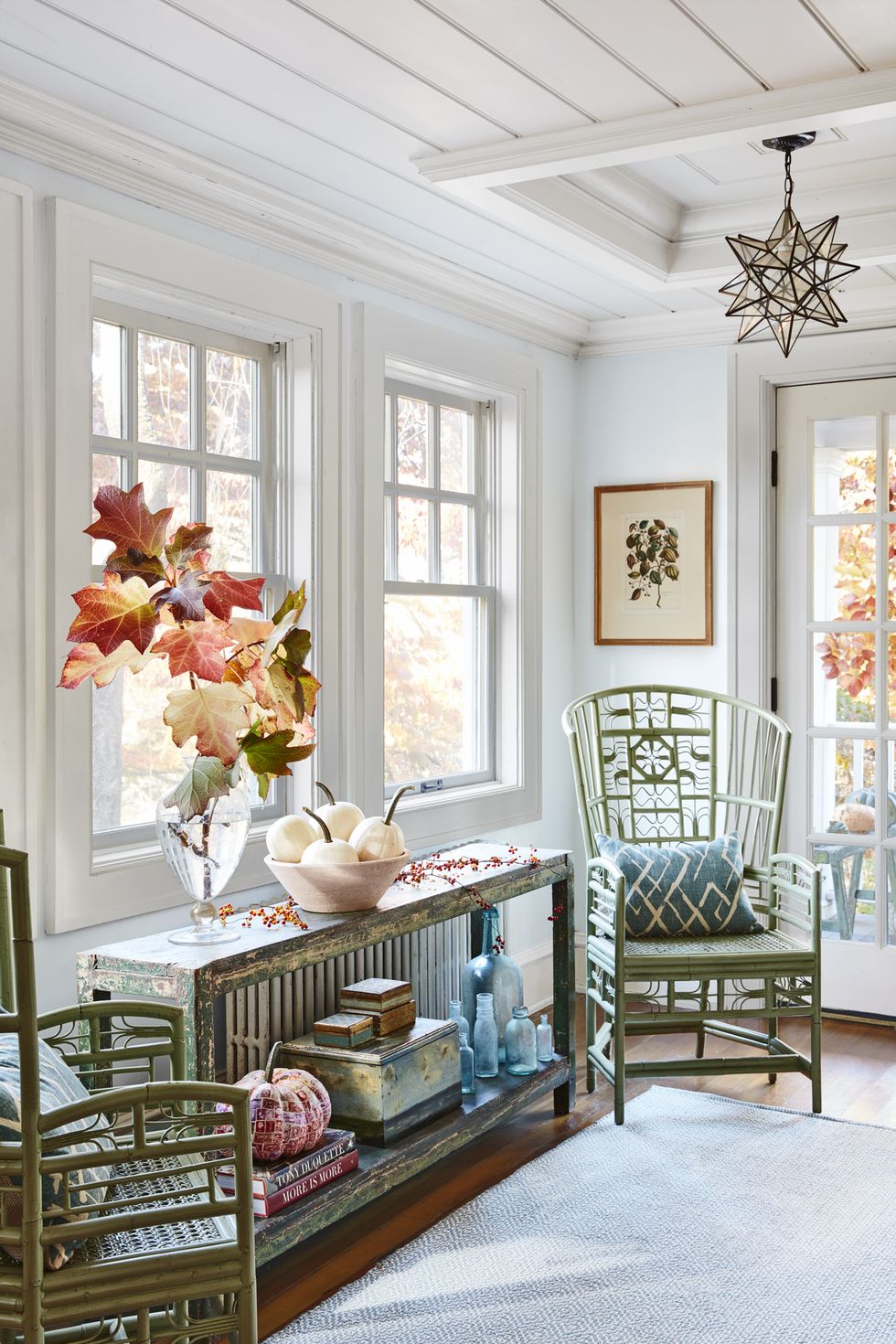 Don't Hold Back
If less just doesn't work for you, then as shown in this Connecticut front porch, it may just work for you if you let your creativity run wild.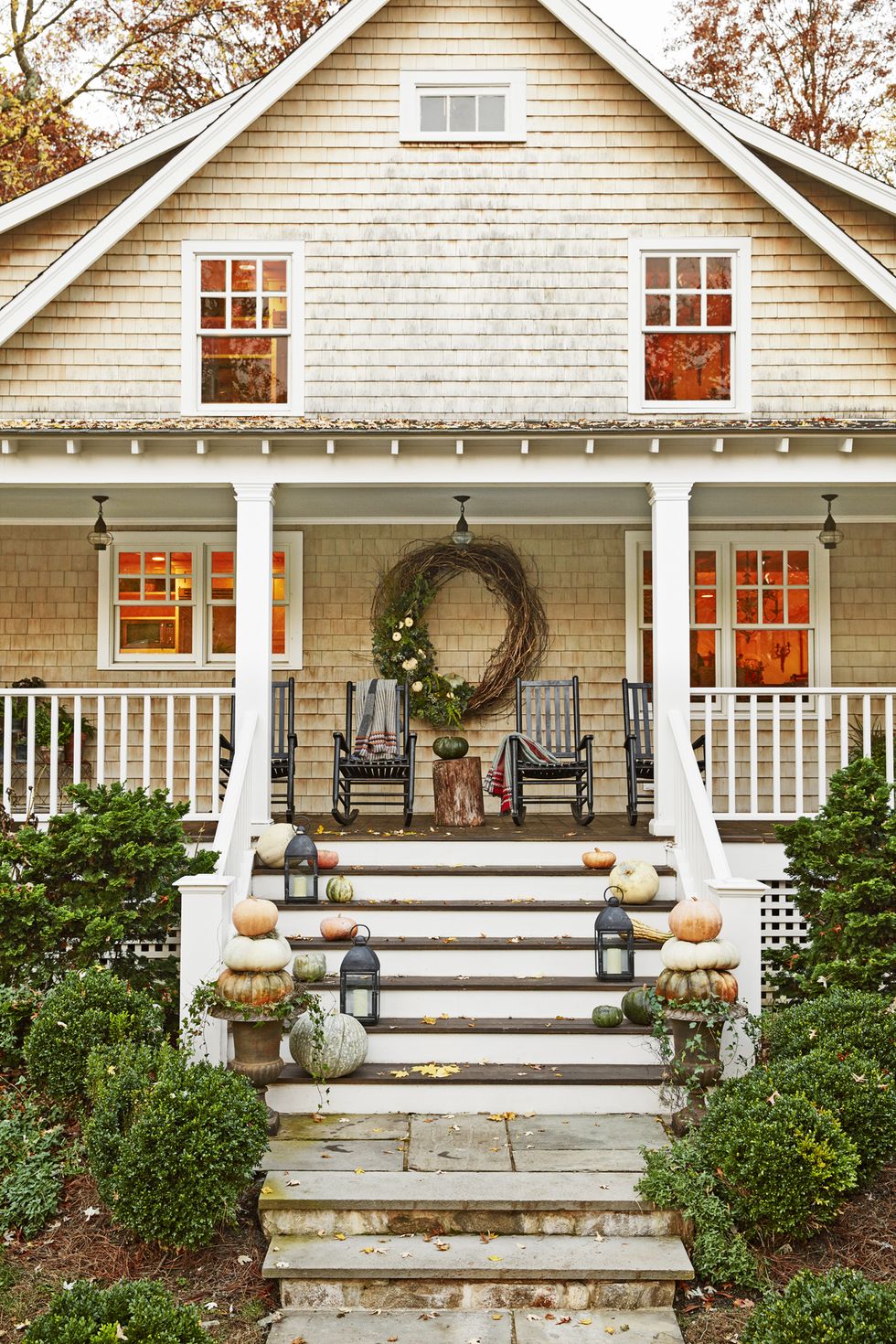 You Can't Go Wrong with Natural Elements
Introduce fall into your home by including natural elements like this couple have achieved with crabapple branches, two pumpkin heads and oak leaf stems.