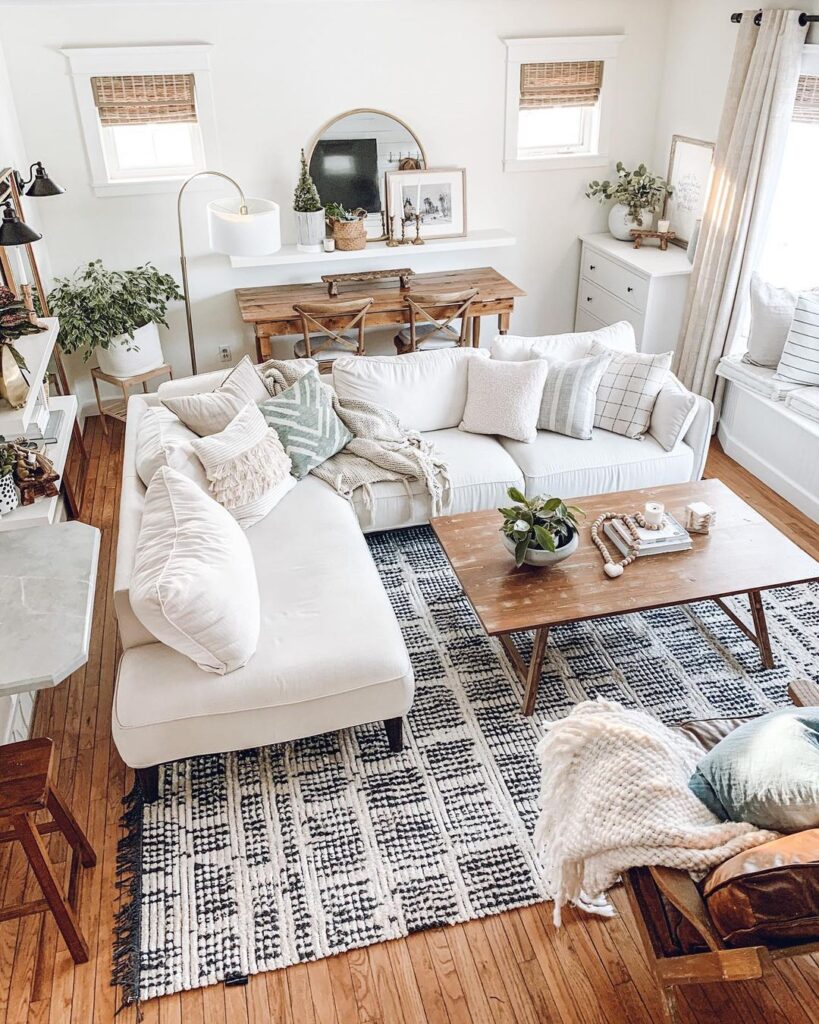 Brittany Robertson's Boho Chic Home Oozes Vintage Charm
Brittany Robertson is a Canada-based blogger who has developed a successful home decor business around her social media presence. Based on the encouragement of her friends and the popularity of her early Instagram and Facebook posts, she began a blogging venture and steadily built upon it. Her blog, The Beauty Revival, is centered around home decor and interior design ideas, lifestyle inspiration, recipes, gifting tips and things to inspire and enhance the homemaking experience. Her husband is a contractor and they have started a home renovation business. Brittany also runs an Etsy shop with home decor products like furniture and accessories.
As you peruse Brittany's blog and browse the offerings in her shop, you will recognize a central theme. Brittany has an undeniable preference for boho chic and her style is clearly reflected in the decor of her home, which is the inspiration for her blog and the products she curates for her store.
The look of Brittany's home can be best described by the word "bright". But it also has an eclectic style that is her own. The white walls and upholstery of the living room provide a neutral palette for the splashes of greenery and multi-textured cushions. Rustic wooden furniture is counterbalanced by sleek and modern lamps. The unpolished wood theme of the chairs, stools and coffee table, is carried through to the window treatments in the form of woven wood shades. A boldly textured area rug adds a pop of color and ties it all together. The kitchen is characterized by the same style, with clean modern lines juxtaposed with rustic wood and quirky lamps. The style carries through to the bedroom with a wooden latticed headboard and carved side tables lending a vintage touch.
Brittany's home is boho chic done right, with neutral palettes offering a background for stylish as well s cozy touches, ultimately creating a living space that is simple, homey, and open to experimentation.