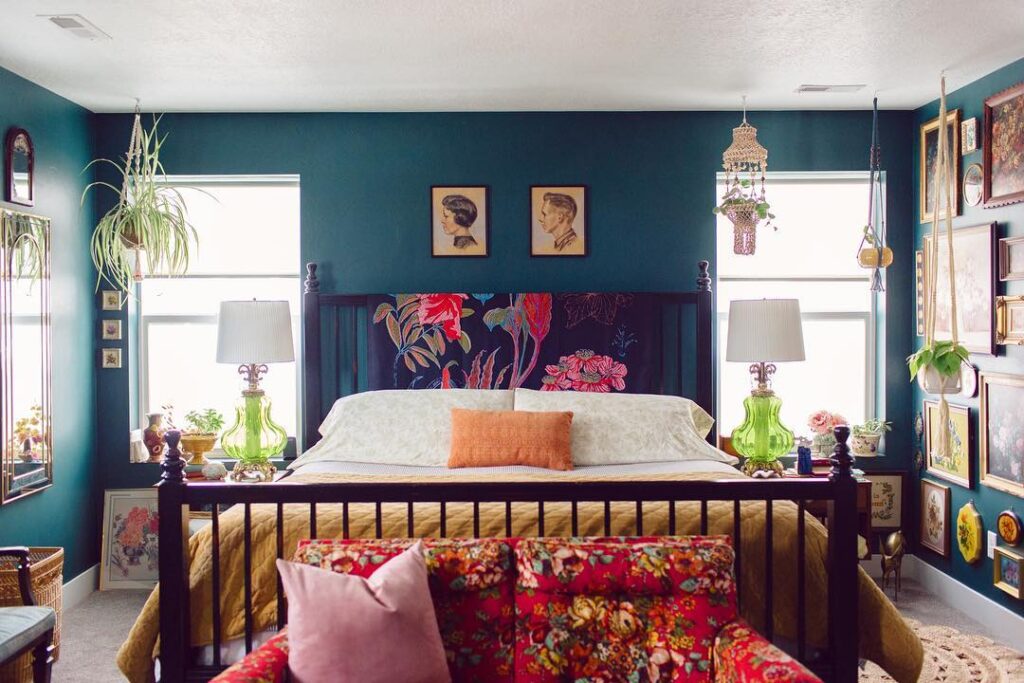 Designer Morgan Swenson Creates the Happy Cocoon with Chic Granny-Style Decor
Designer Morgan Swenson is bringing granny-style décor to the chic side with her amazing eye for design.
Morgan uses modern wall color to her home by using a dark blue-toned paint color or yellow-green tone to spice up the overall feeling in a room. While many of the walls appear white in her home, she also uses chic granny-style floral wallpaper to bring the entire look together.
Morgan enjoys finding a bargain while thrifting. She often locates unique pieces such as furniture, artwork, flowerpots, fabrics, and more while on her thrifting adventures.
She implements each new find into her home by placing it in the perfect spot that allows the surrounding décor to make it shine and look like it's been there for years.
Pattern, floral and colorful fabrics are displayed in almost every room which helps create the chic granny-style her husband and four children have grown to love.
Morgan's distinctive eye for granny décor combined with her special outlook creates a safe feeling of being hugged by your grandma.
Colors, floral, prints, wallpaper, paint color, fabrics, and artwork that is perfectly combined in each room make Morgan Swenson the chic granny-style guru to keep an eye on!