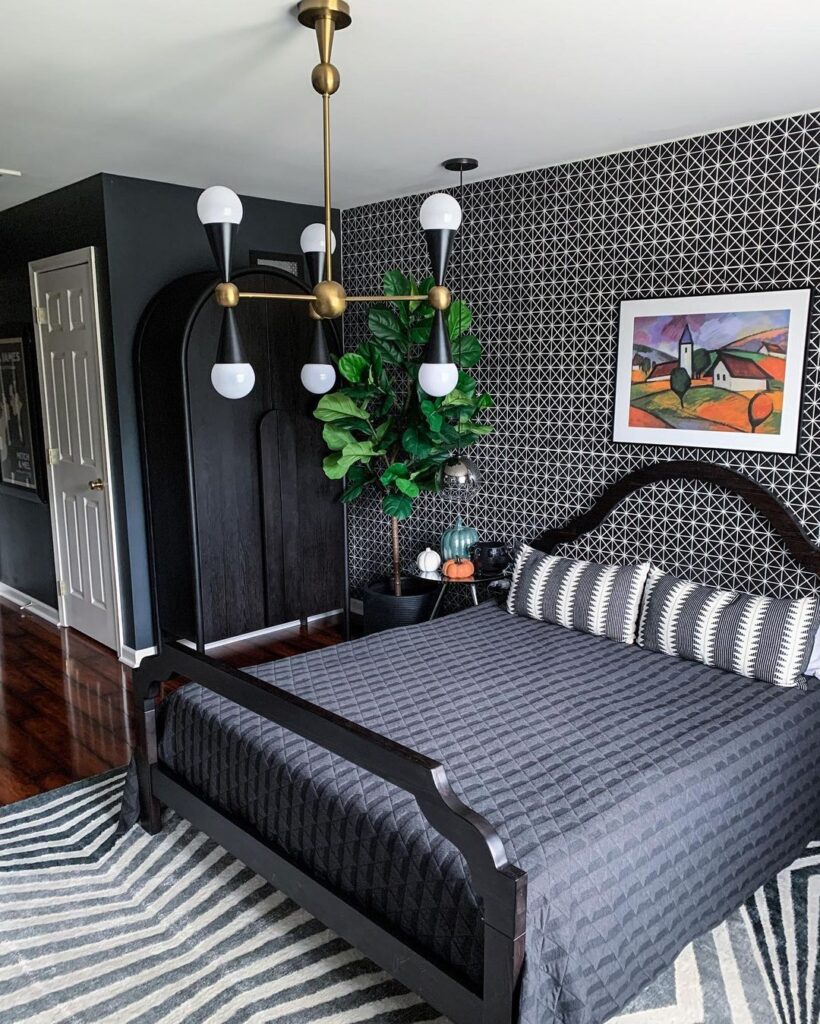 44 Eclectic Bedroom Designs to Kickstart Your Creativity: Build a Space that's All You!
Want to create a space that's "all you"? There's a special beauty in a bedroom that reflects your personality and passions. Got tons of decorations? Too few? Don't worry; we've compiled a series of gorgeous eclectic looks for your bedroom to kickstart your creativity!
Take Me Back
Cathy LeVitre uses bright colors and clean lines to showcase this room's 1960's pieces. The unique bedframe, old painting, and mid-century chair are kept simple with a small color palette of refreshing blues, yellows, and greens.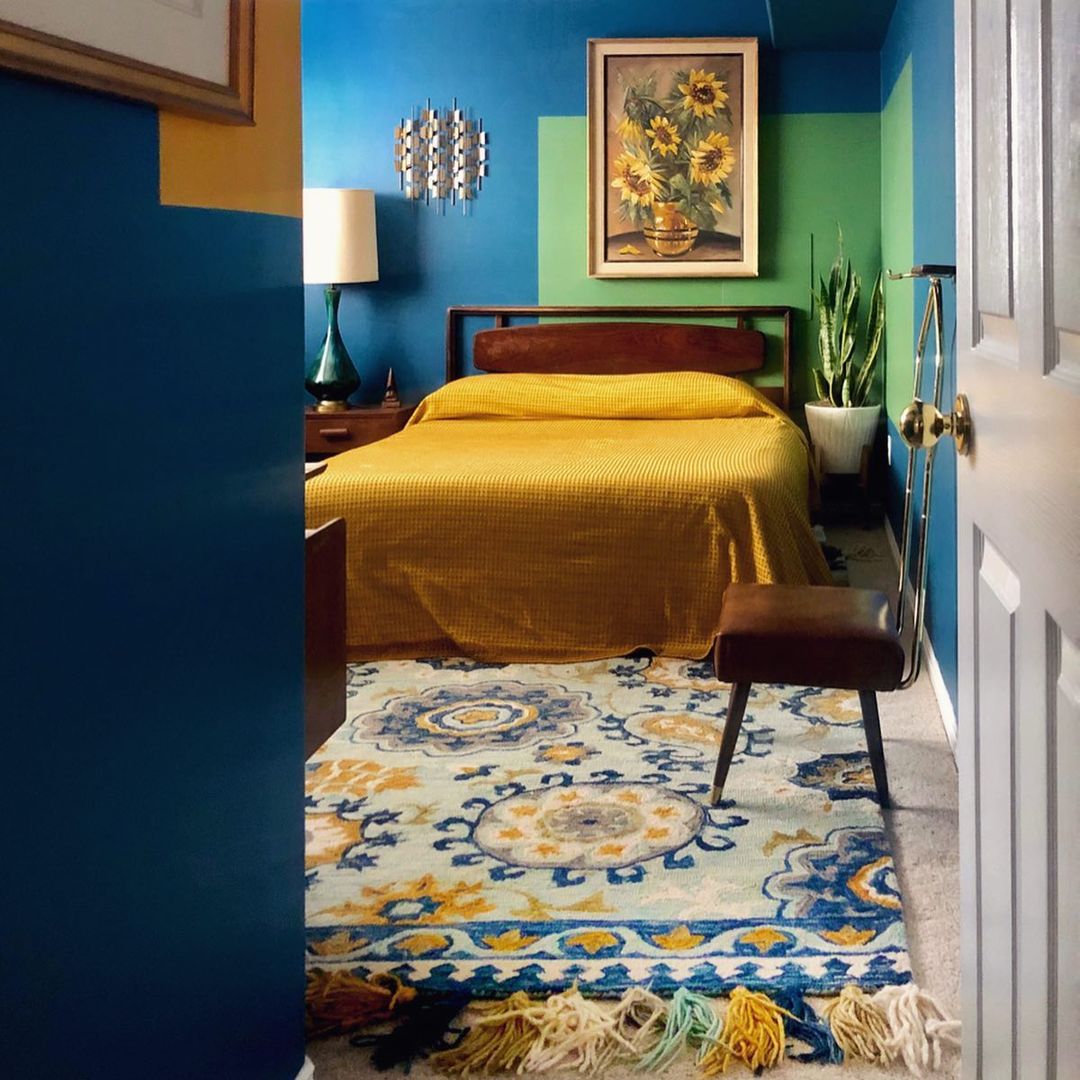 Girl Power
Pinks take over this fantastic feminine space. Bold coral walls match the drapes and textiles while jewel-toned pillows and lush rugs make Stacey-Ann Blake's space cozy. A gorgeous wall-hanging in similar colors provides a focal point and gives the modern room a mature and artistic flair.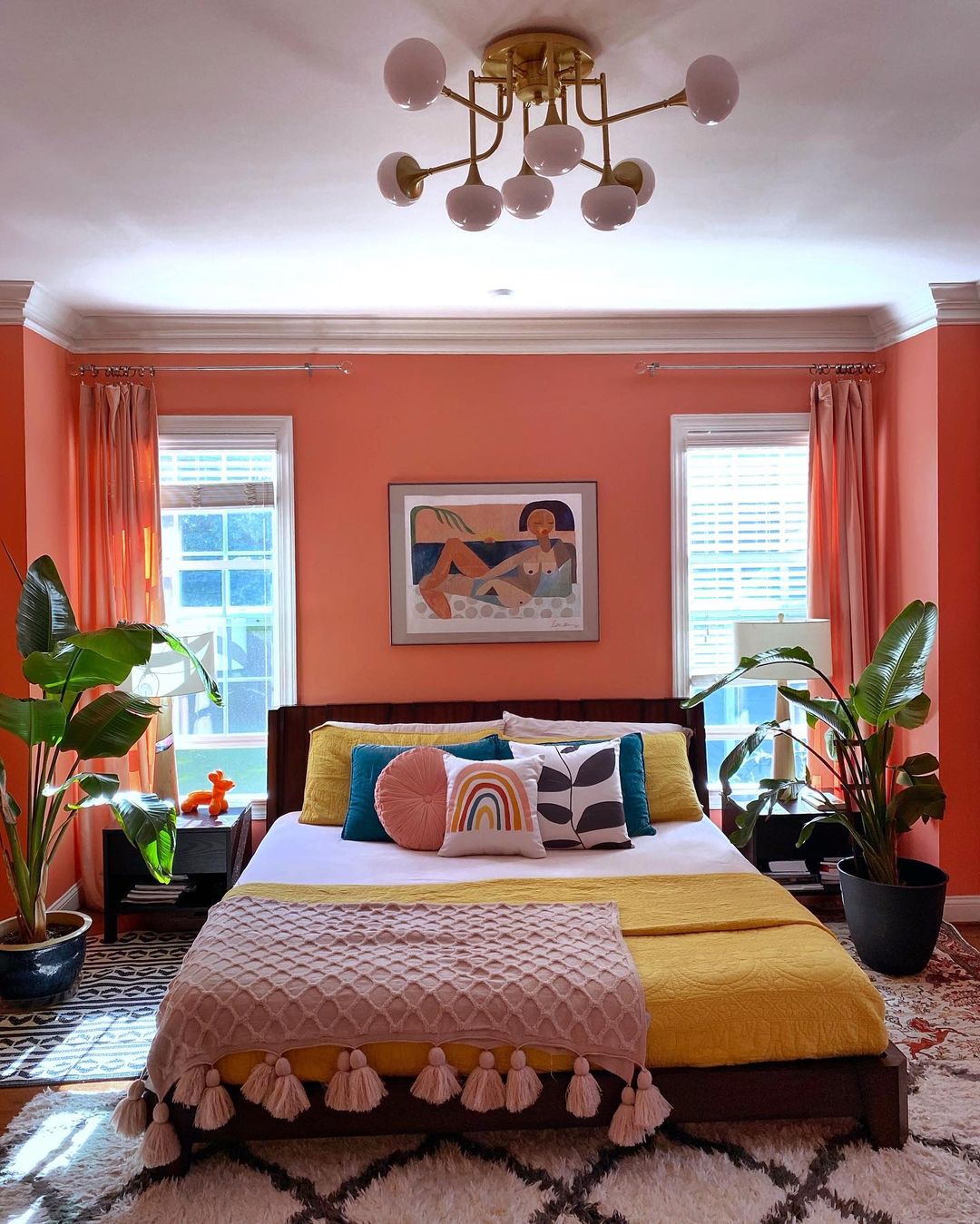 Primary Vacation Spot
Tom Bax's bedroom showcases a palette of primary colors that's easy to recreate! Rusty-red window-frames are echoed in the bedding and patterned rug. A blue ceiling lends an island feel to the room, which is draped with plants and vintage wall-decor. The cohesive neutral on the walls effortlessly ties the space together.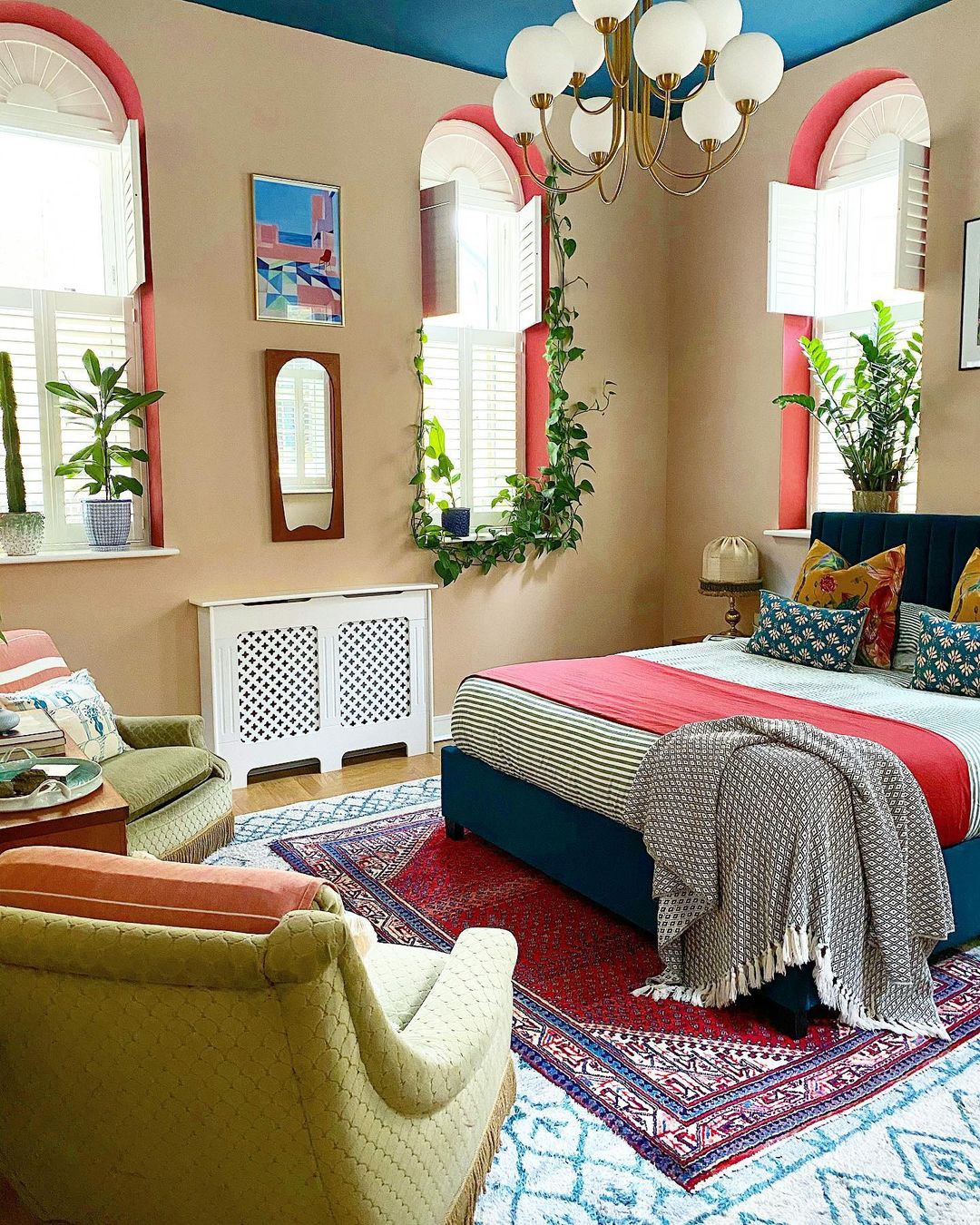 Rustic Luxe
Lara Bezzina lets this room's architecture shine with raw brick and a striking black ceiling. Gold echoes through the light fixtures, crane statue, and luxurious screen. Simple colors allow for experimentation with textures such as feathers, velour, and raw wood.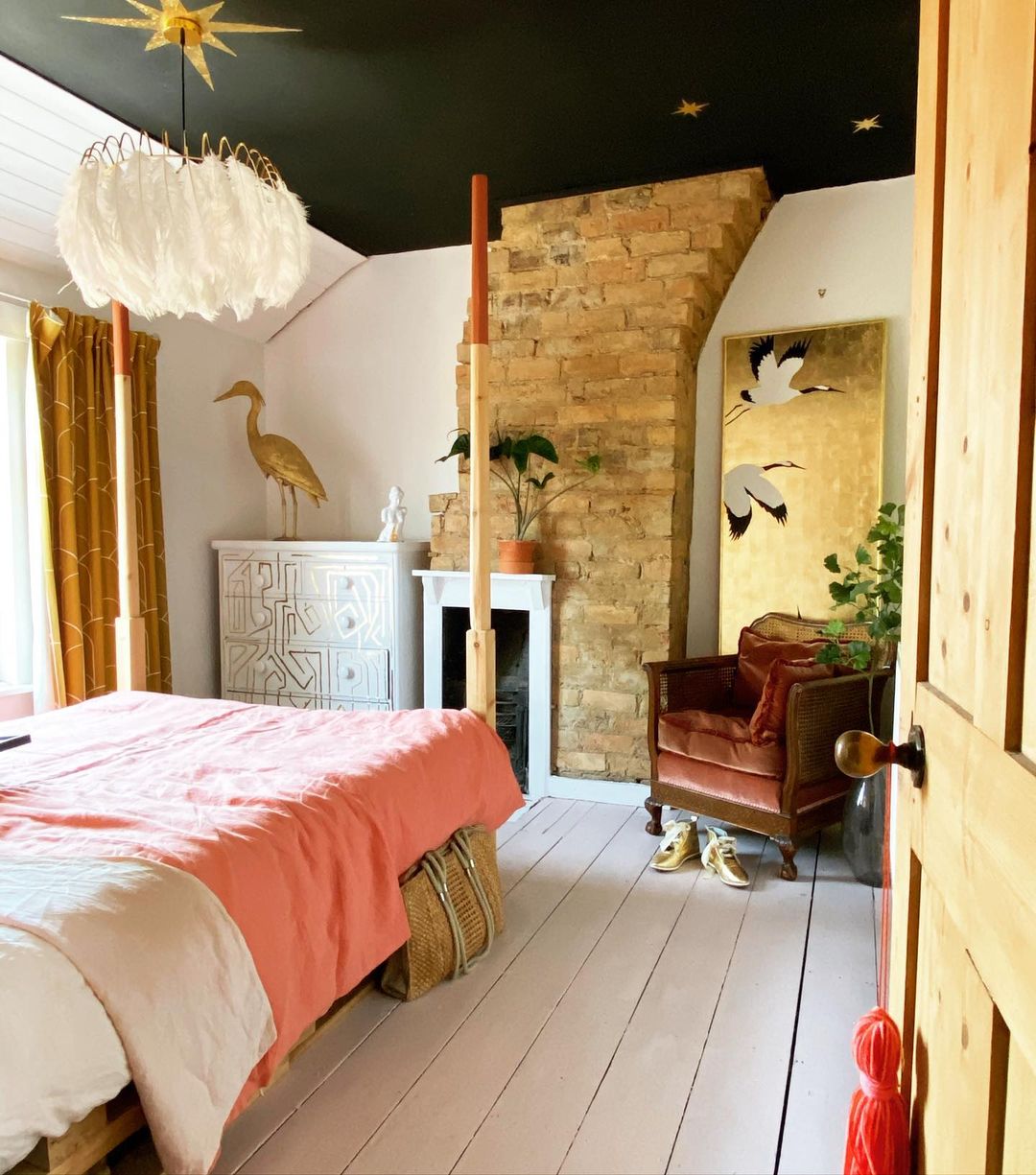 Pattern Play
Neutral walls showcase unique like the large-scale floral artwork behind the cozy bed. A striped duvet and pillows echo the headboard and geometric rug. Large-scale lamps and a fringed bedskirt lend quiet luxury to Jewel Marlowe's space.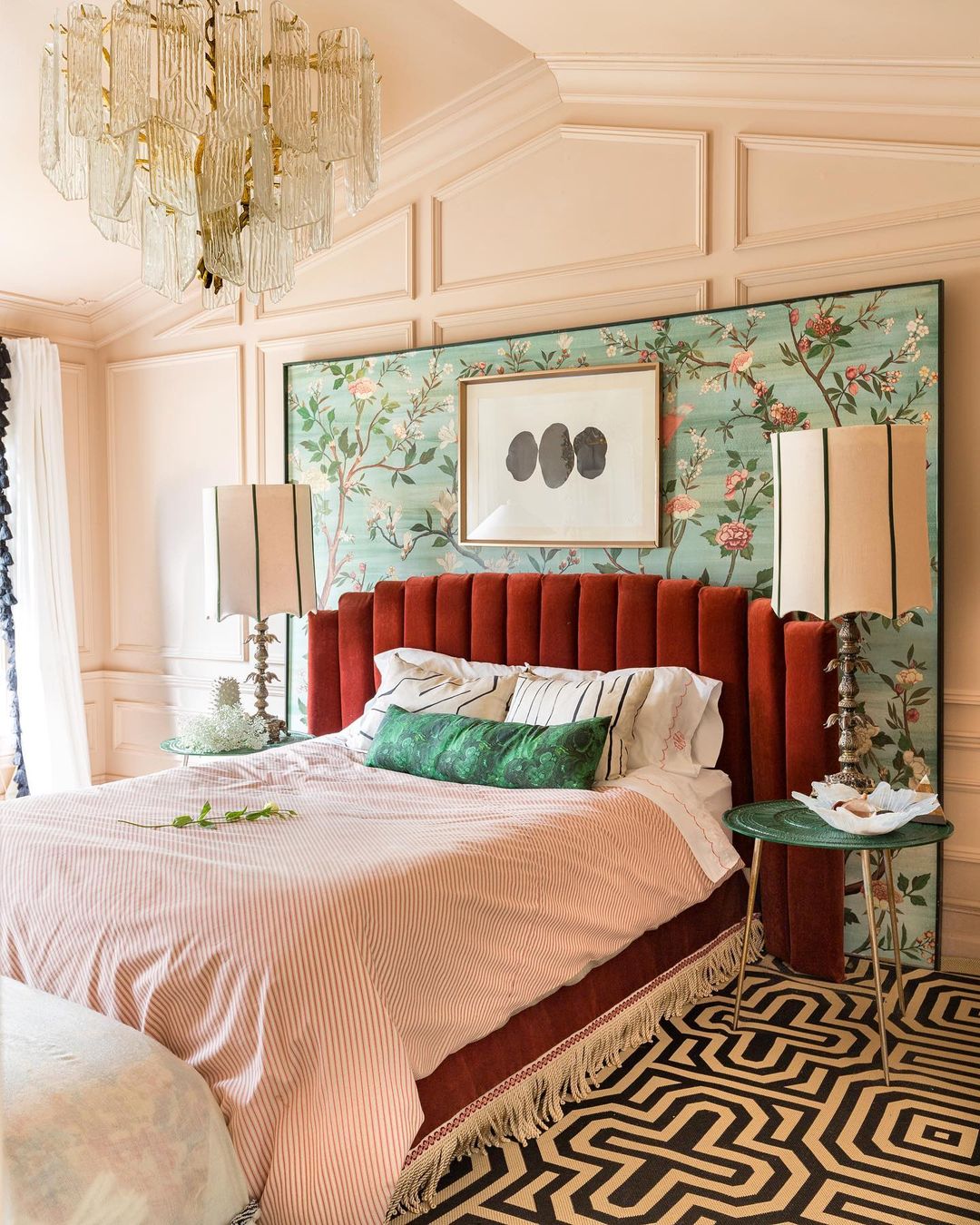 Fun and Funky
Kate Dreyer creates a fun girl's room with bold patterns. Bright pinks are toned down with a neutral but playful wallpaper in modern black-and-white polka-dots. Whimsical artwork, a bright rug, and unique accent pieces complete the fun and funky look.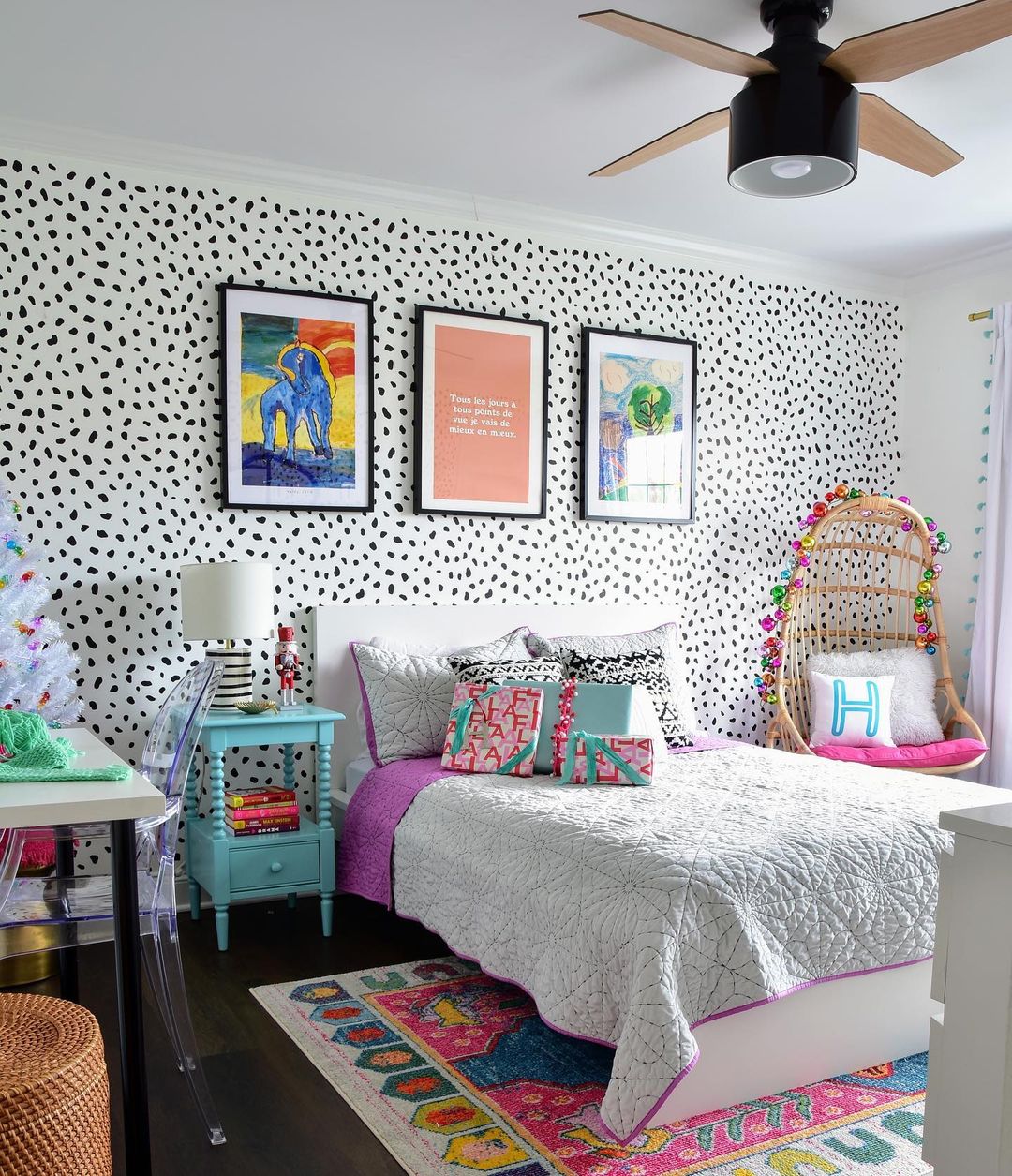 Daring
Kate Morgan's space embraces a hefty antique bed-frame, which takes center-stage amidst bubblegum-pink walls and bedding! The antique factor is echoed in mid-century lamps and an oriental rug: candy-colored, of course.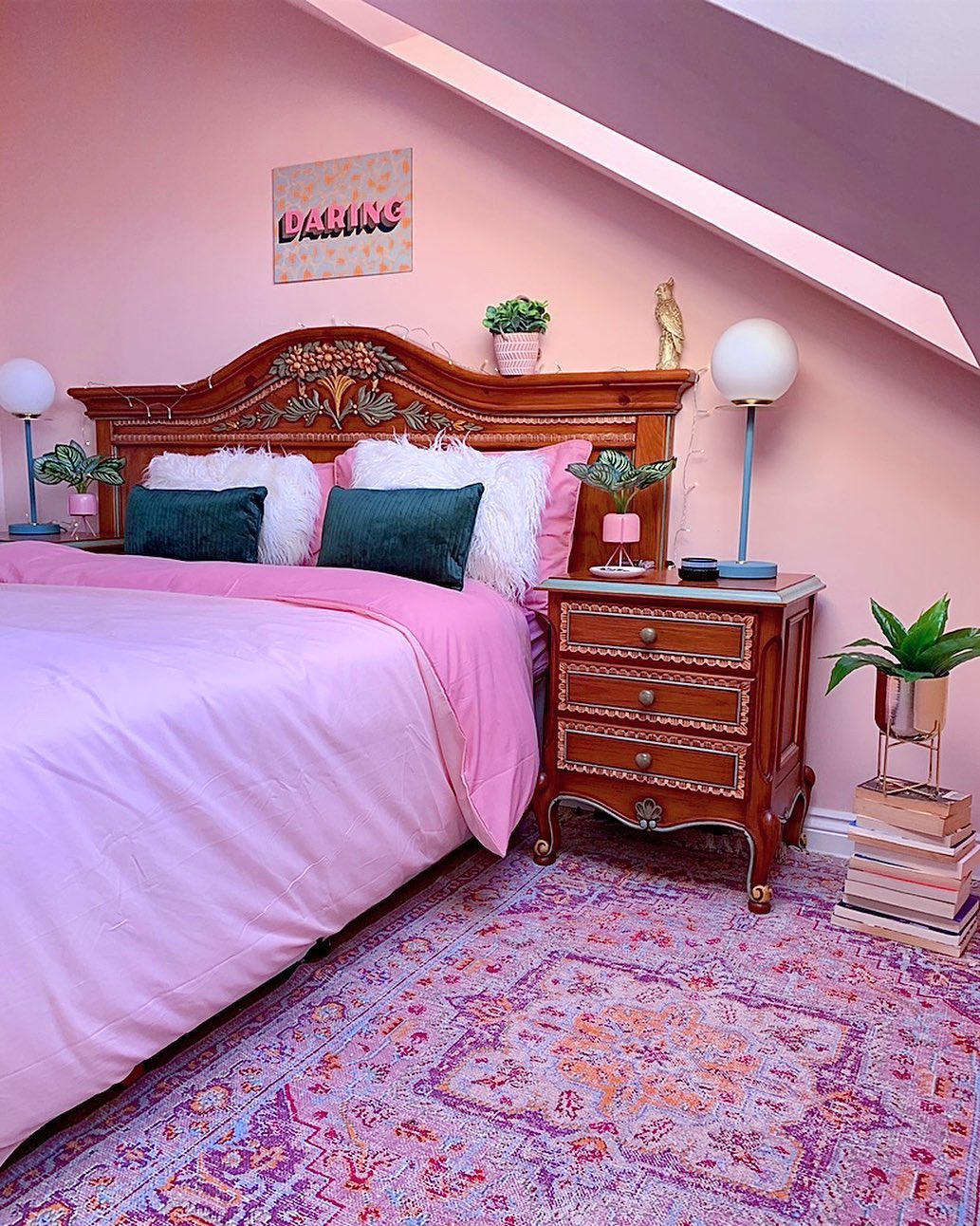 Going Green
This space, by Amy of Harrison_Nate_and_Me, is kept calm with a monochrome palette of greens and natural wood. The walls and quilted duvet are a cool rainforest color among botanical accents.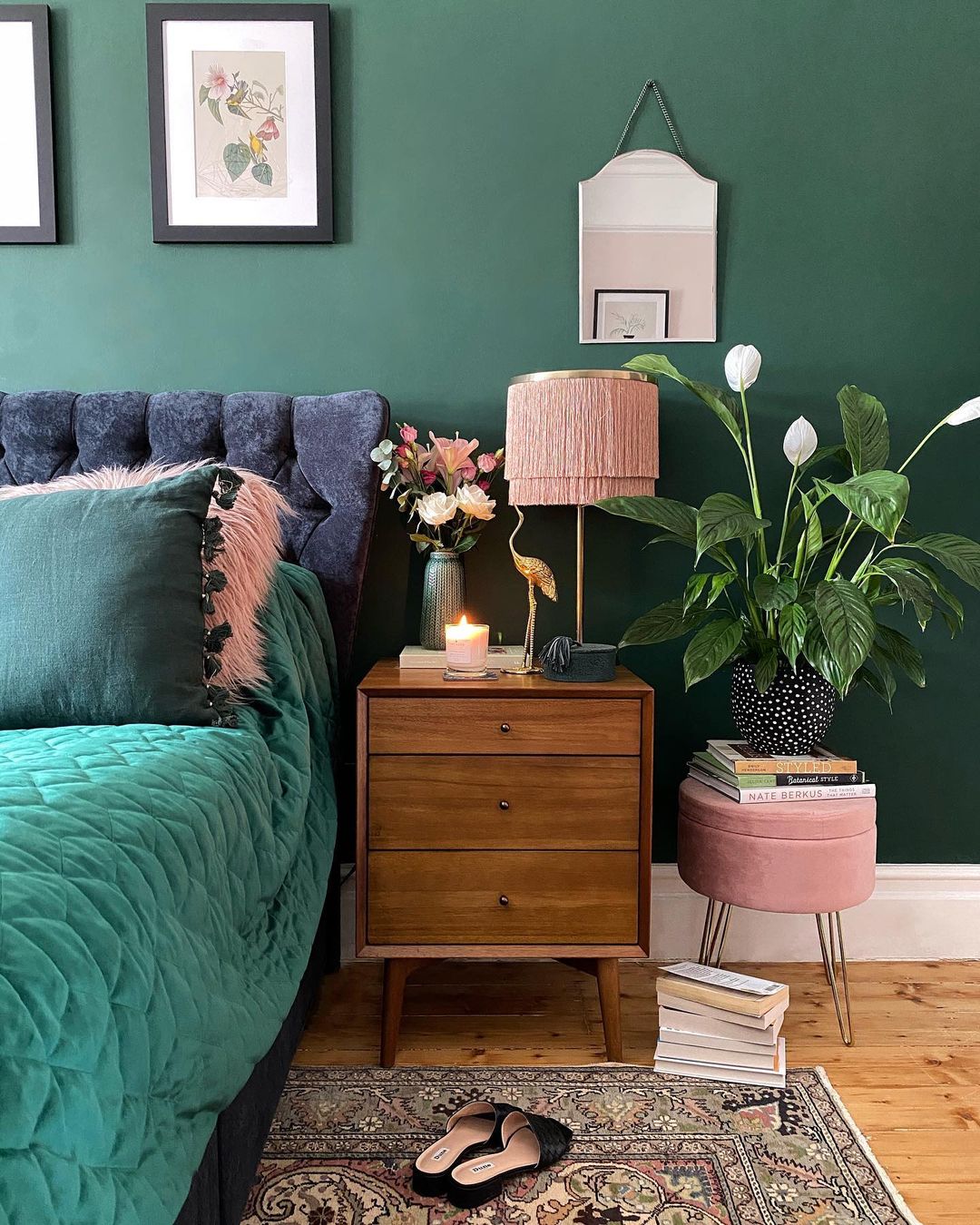 Heritage
This room explores color while making use of family pieces. A stunning wooden bed-frame from Mary Saunders' grandmother is dressed in luxurious velvet and silk accents. Animal prints and safari-inspired accents complete the look.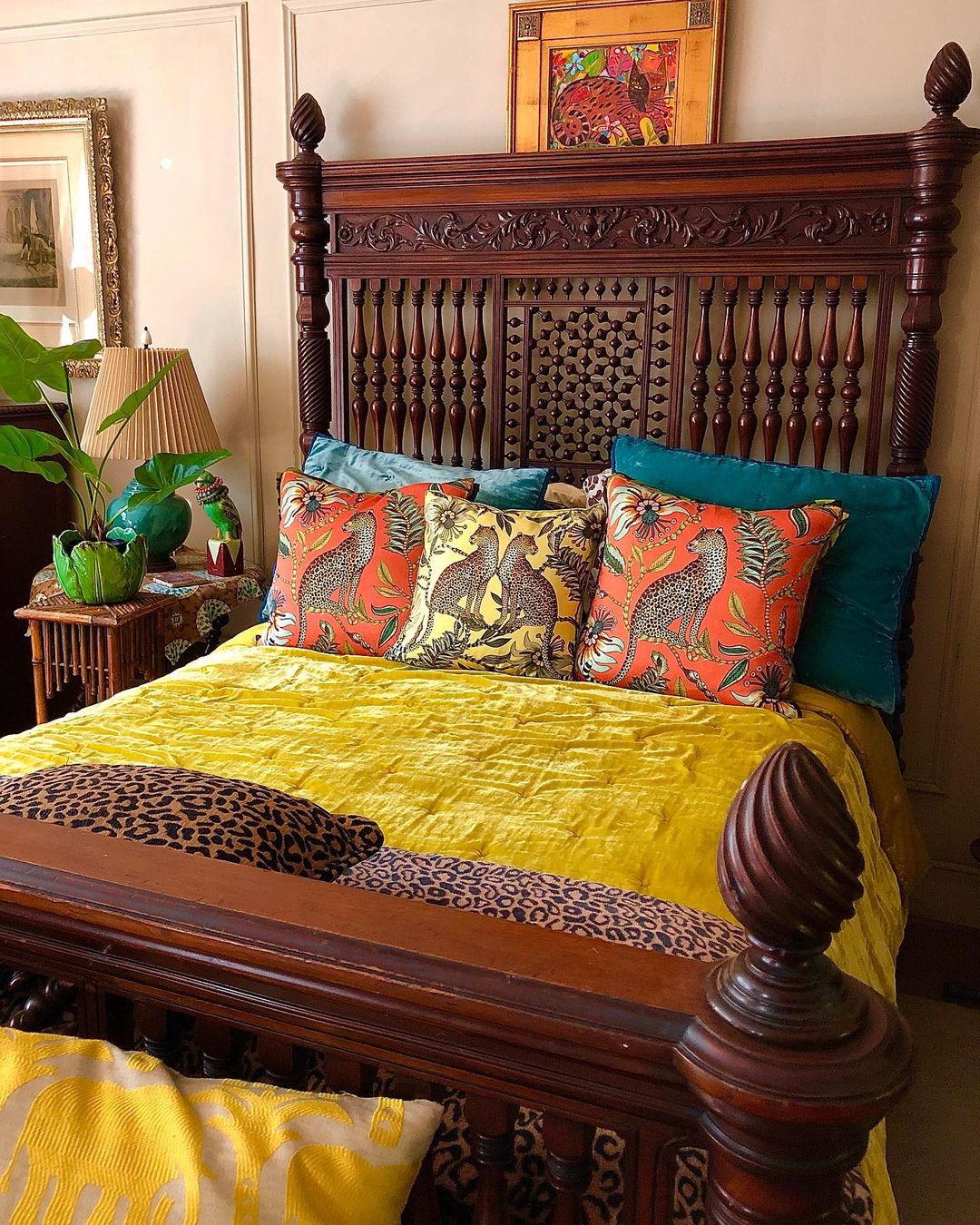 Color Outside the Lines
Gemma Gear's cheerful room features a green faux headboard painted behind the bed, which is filled with bright blankets and artistic pillows. Knickknacks, framed artwork, and houseplants make it personal.