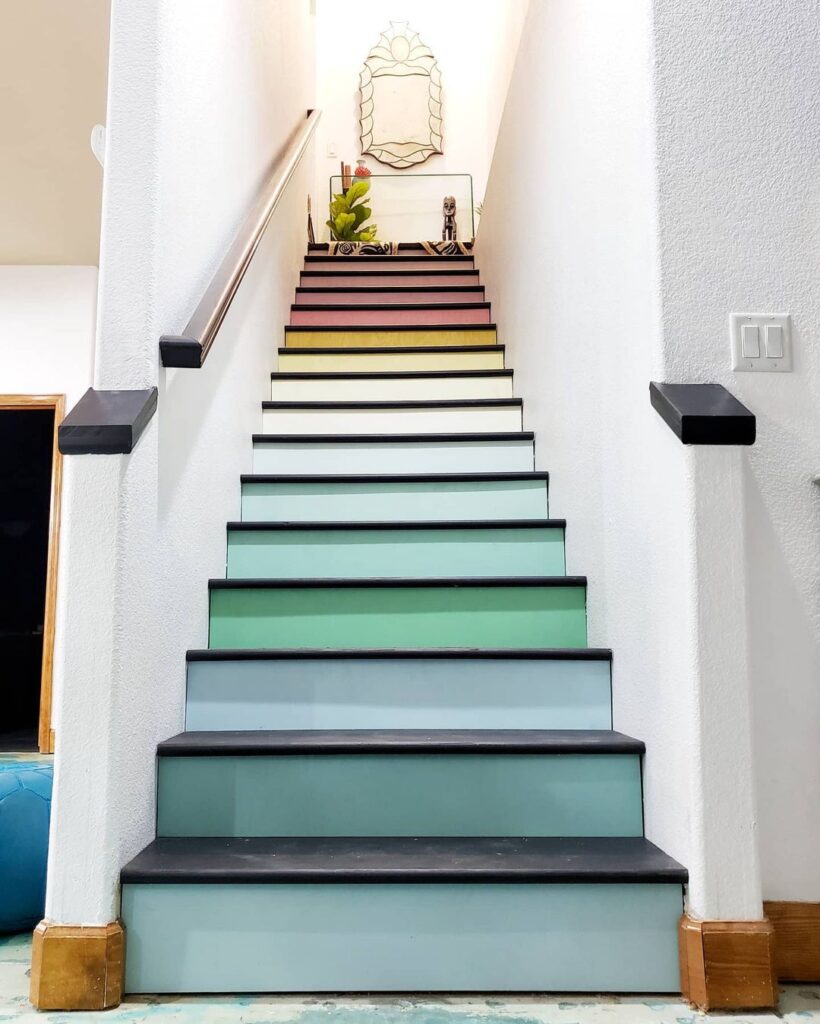 Tina Bousu's DIY haven is a riot of color and wild whimsy
Tina Bousu is an interior designer, product stylist and blogger with a passion for DIY projects and creating stylish and affordable living spaces. She provides e-design services, working from photos and measurements of a client's space. She creates a decor plan with mockups and provides a shopping list for the same. She also has an online store where she sells vintage articles with a story, which are personally curated by her.
Her passion for varieties of colors and breaking the rules when it comes to color palettes have helped her develop a very unique style that is reflected in the decor of her home. Her eye-catching kitchen is decorated with very unique pieces like an antique blue cooking range with copper fittings and a gold-trimmed mirror overhanging it. The ceiling is papered in an extremely bold foliage print. Bar stools at the counter and the contemporary chandeliers overhanging it are trimmed in gold for a vintage look.
The living room bursts with whimsy. A life-sized plastic pink flamingo and a stone fireplace share space with multi-textured walls, antique wood panels with a distressed finish, alcoves spilling over with quirky tchotchkes, plush upholstery and greenery. The bar is upholstered with a bright patterned fabric, The bathroom has a sunburst chandelier overhanging the polished metal tub and living spaces have walls accented by very bold patterns and floors brightened by area rugs that are a veritable riot of color.
If you are looking for an example of colorfully bohemian home decor, you need not look any further than Tina's supremely eclectic home