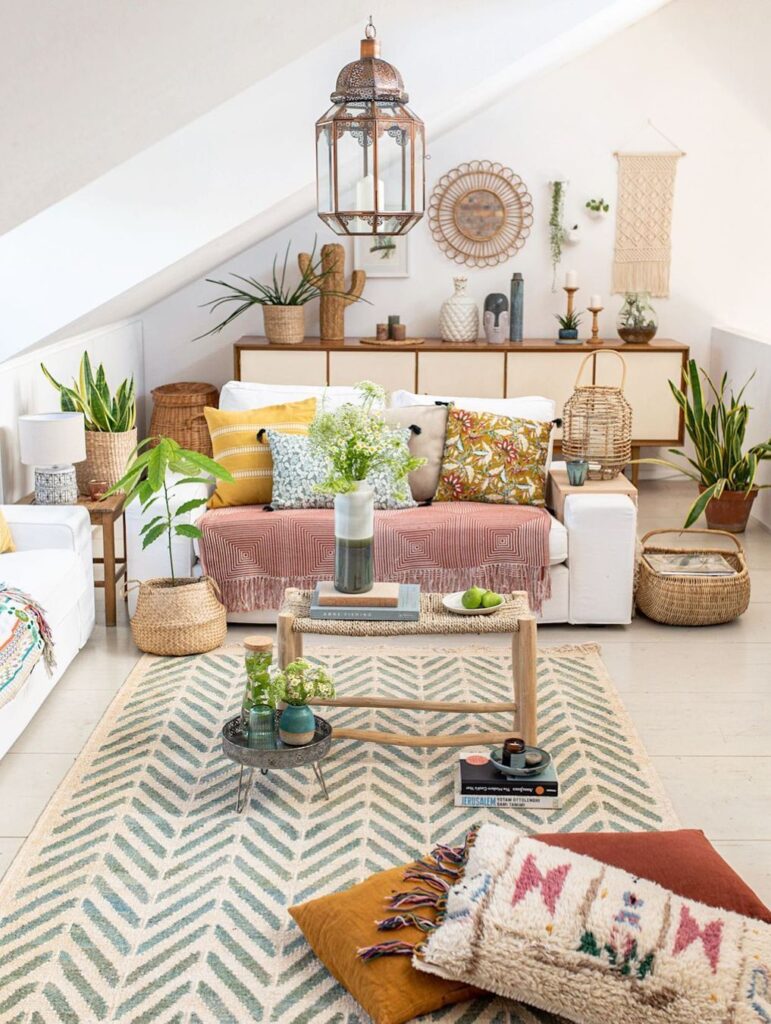 30 Ways to Add the Beauty of Colorful Pottery and Pottery Design as Shown by Leelah Loves
Can pottery be a focus of home decor? Absolutely, according to Katharina from Leelah Loves. Her home pictures depict pottery as both a functional and decorative focus. Lots of thrown and handmade pottery pieces are in the home, on shelves, in use on tables and counters, and even incorporated into the garden and patio areas. What really sets these beautiful pottery accents apart is the fact that there are pottery items that are not plates, bowls, pitchers, or canisters added to the home. The backsplash in the kitchen, for example, is made of porcelain tiles fired and glazed in a beautiful shade of deep sea green.
As for items that can't be made of fired clay, the designer incorporates patterns often used in pottery into softer items. Pillows with designs commonly seen painted on pottery are tossed softly on the sitting furniture around the house. Earth tones appear in the upholstery as well, reminding you that there is a lot of fired earthenware around you that is worth looking at.