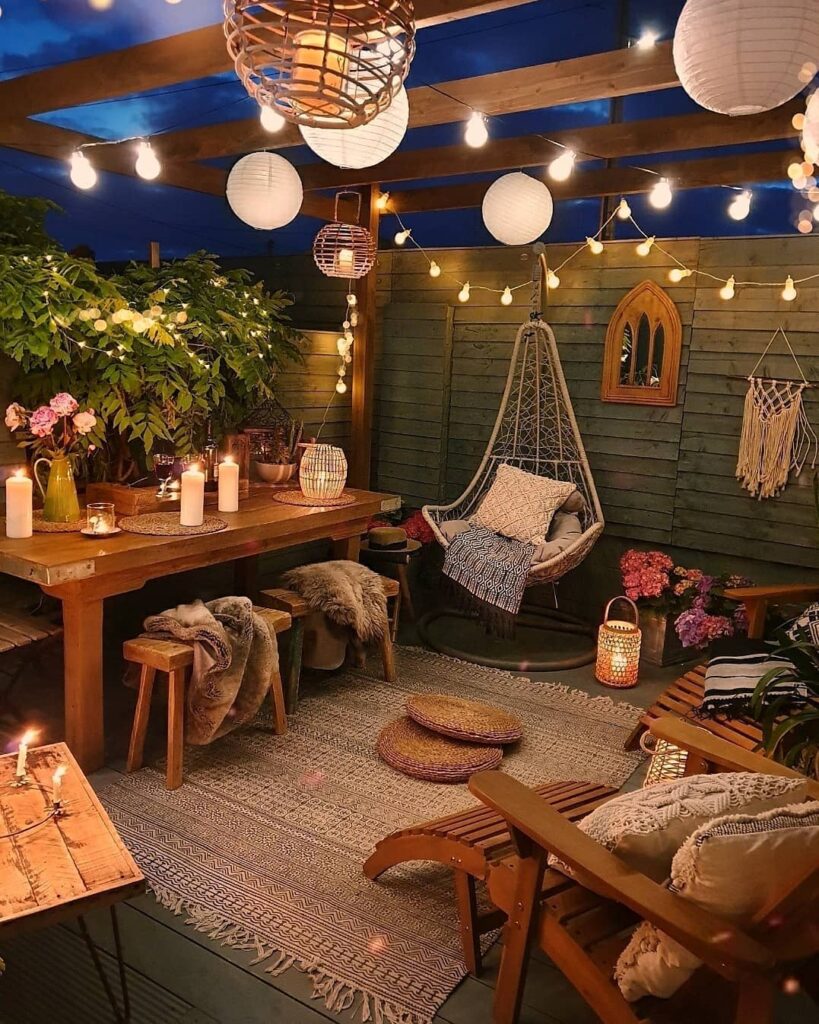 Yvonne Purcell's Instagram is Vintage DIY Goals
When we stumbled upon the quaint @sixat21 Instagram page, we had no idea what to expect. How could a 100-year-old cottage in Ireland be attracting so much attention in the home design and salvage world? The answers to all of our questions quickly became apparent. It's simple: Yvonne Purcell is a vintage DIY genius.
Scrolling through her Insta conjures both feelings of nostalgia and of hopeful inspiration. The details in her aged homestead remind you of your Grandma's quirky depression-era scrappiness combined with modern-day Chip-and-Joanna farmhouse-chic. A little dash of handmade love in this corner. A sprinkle of not-too-perfect in the next. As a whole, the scene is set and you're ready to follow Yvonne's lead into the world of vintage upcycling. She makes it look so effortless to breathe new life into a time-worn piece of history that we had to find out: how does she do it?
Domino magazine did an in-depth interview that taught us so much about the life-changing magic of being Yvonne. Purcell started her DIY journey the way many of us do, with a small project to turn wooden crates into trendy wooden window boxes to up the curb-appeal. Sounds easy enough! Yvonne found that DIY fit her personality just right as it seems to come naturally to her. "I don't just think outside the box, I think of what I can do with the box," she wrote in her Instagram bio. Now that she was inspired by the early successful project, she took that energy into the interior of the house with project after project to spruce up her space.
As Domino magazine wrote, "Upcycling takes a love for older pieces to a whole new level, encouraging not only more sustainable consumerism but also creativity as you find ways to entirely reinvent something outside of its intended use." In Purcell's case, that couldn't be closer to the truth! Yvonne grew up watching her aunt upcycle second-hand furniture, and that love of sustainable home design stuck with her for decades. In a way, she is upcycling her entire home as the 100-year-old cottage is a hand-me-down habitat in its own right! As her handy Instagram shows, Yvonne is truly dedicated to her craft.
Yvonne let us in on a few secrets to the trade:
She frequently sources furniture and finds from salvage yards and auctions. Anything from a fruit bowl to an old mirror can become a potential project with a touch of inspiration.
To root the gems out of the junk, she tests the furniture before any money exchanges hands. When something is damaged, it's not necessarily a deal-breaker! In fact, damaged items can lead to a better bargain if you already know how you or someone else can fix it later on.
According to the DIY-queen of Instagram, some sellers love to haggle, so don't be afraid to show a little tenacity.
Be wary of some second-hand goods. Often children's furniture is harder to find on the used-goods market, and for good reason. When children's furniture is recalled, the owner might be pressed to get rid of it, but after a safety recall, the only place a truly unsafe item belongs is in the trash. Your children's safety is never worth the risk.
Another little secret: material is key to the difficulty and duration of a project. She suggests that future DIYers learn their woods (hardwood vs softwood) and understand the potential of other materials such as laminate and wrought iron. Some materials recover better than others, and others need more TLC to find their best qualities.
Admittedly, Yvonne might not be one for mainstream, but her Instagram perfectly showcases her ability to make her own brand of style. The DIY-cottage look is a perfect example of the old adage; apparently it is true that one person's trash is another person's trend.
Lastly, let's take a quick peak of what her Irish 100-year-old cottage home really is like!