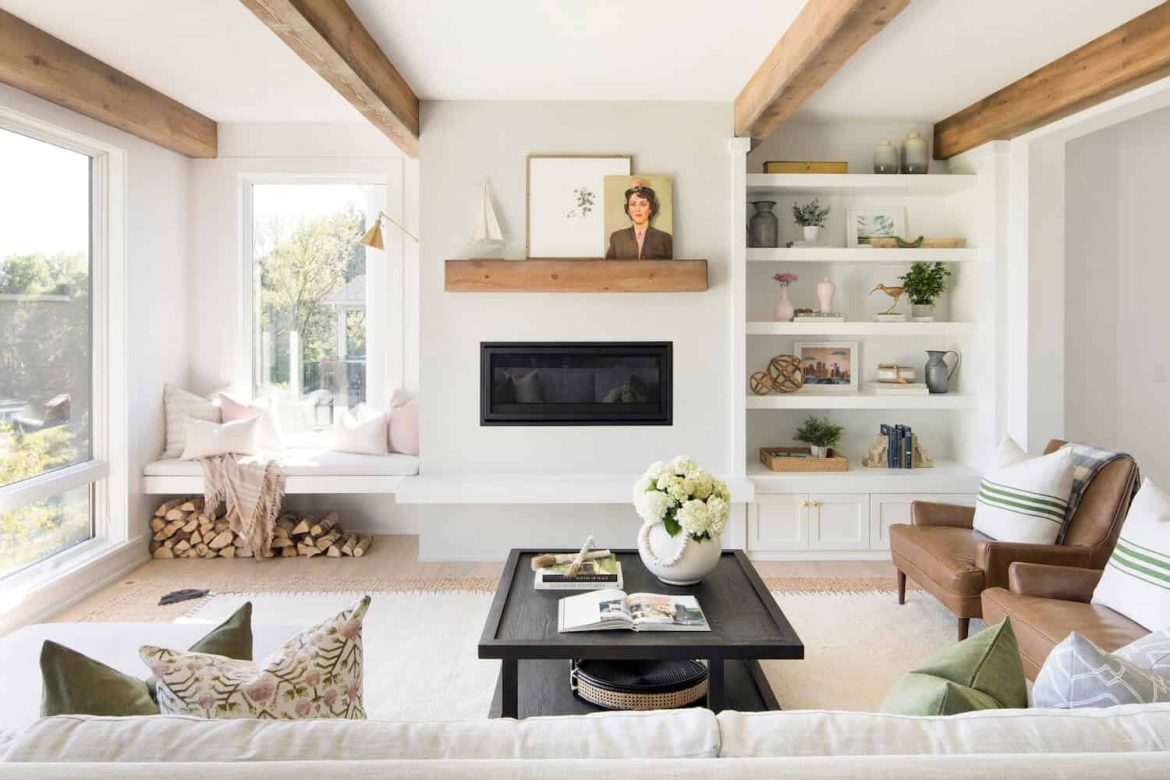 35 Beautiful Lake View Modern Farmhouse Designs by Sustainable 9
This farmhouse-style house has two gables on the front, a long front porch, a wide driveway, and a three-car garage. The front shows three stories, but the rear view shows four stories. On the second floor in the rear, there is a screened in porch with a fireplace.
The backyard has an area supported by a retainer that overlooks Prior Lake. The land also slopes to a lower level. The entry hall has wood beams on the ceiling, wood flooring, and wood stairs. The open living room, dining room, and kitchen area features floor-to-ceiling windows with a view of Prior Lake. The living room has a wood beam ceiling and a fireplace with a wood beam mantel. The kitchen has Sub Zero appliances, a built-in wine tower, and an island with a sink and a breakfast bar. Besides the breakfast bar, the dining area has room for a table and chairs. Behind the kitchen is a pantry with another sink. The master bedroom includes a walk-in shower and a tub in the master bathroom. Besides the master bedroom and bathroom, there are five other bedrooms and three other bathrooms. Downstairs, there is room for seating, a table and chairs, and a bar. The laundry room provides ample room to sort clothes. The mud room has space for everyone to hang their outerwear.
Sustainable 9 Design+Build designed this home in Prior Lake, Minnesota. Prior Lake is 20 miles southwest of Minneapolis. Sustainable 9 builds custom homes that are eco-friendly, toxin-free and energy efficient. If you are in the twin cities area, contact Sustainable 9 Design+Build to discuss building a custom home.