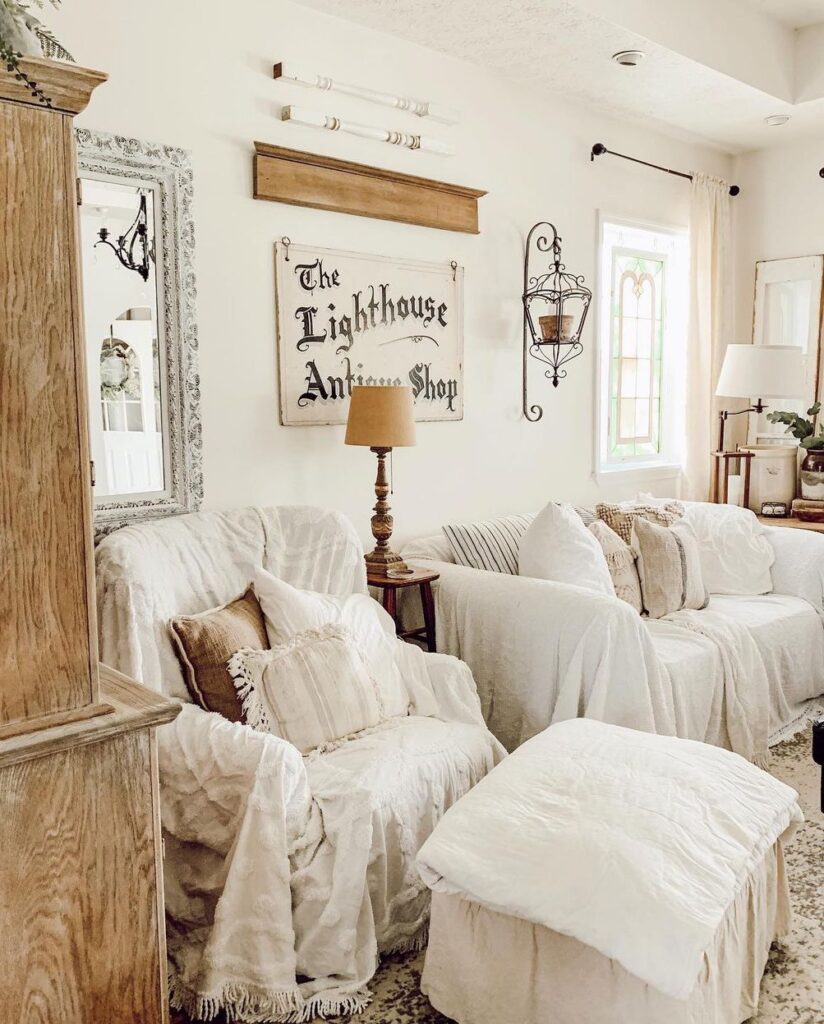 18 J&C Farm Finds' Viral Vintage Farmhouse Designs We Can All Learn From
Crissy uses her vintage farmhouse to display her love for antiques. Her home is filled with nick knacks and decorative pieces that will take you back to a simpler time. Antique pictures, clocks, and books can be found around the home. The living area features a large plush couch with a plethora of assorted pillows that you may never want to leave. Along with a cozy fireplace that you can snuggle up to.
Crissy uses her strong organization skills to evoke a spacious feel to her small kitchen. Atop of her cabinets sits brown and white wicker baskets used for extra storage. Her countertops are lined up with cooking and baking tools for easy access. In the midst of it all sits a small dining table for four.
Head outside for a breath of fresh Indiana air in this vintage haven. The area has several seating options for your comfort; including a swinging chair that sways in a soothing and steady motion. Additionally, Crissy uses the space to tie in her charm theme. With just the right amount of greenery and antiques, Crissy has transformed the area.