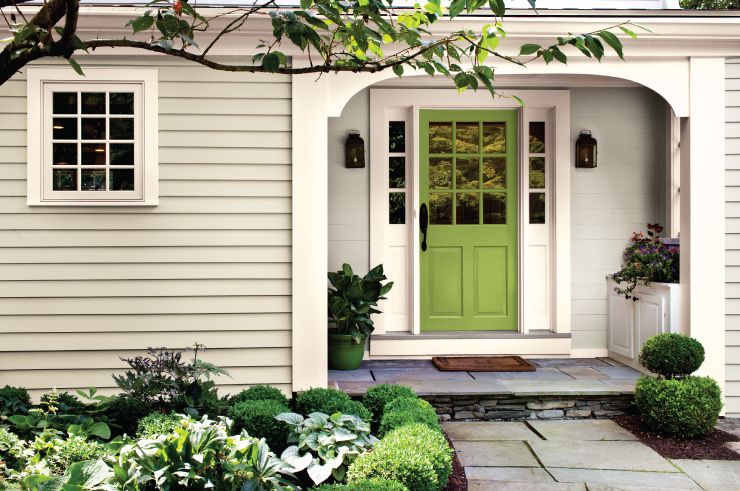 90 Super Useful Front Door Paint Ideas and Tips That Will Save You Tons of Time
A front door must always act like a welcoming beacon. It is undoubtedly the first thing someone sees when someone visits. That's why it has to be attractive and welcoming all the time. But how do you make your front entry eye-catching?
First, painting is one of the main ways of making a front door look attractive. But there are factors you must put into consideration to help you get the perfect shade.
These tips will ensure you have an outstanding door that blends perfectly well with your house's design. For instance, painting an old dated front door will freshen up your old home, giving it an elegant makeover. Here are some other techniques you can try on your front door.
Factor In Your Home's Overall Style
Pick a front door color depending on the overall style of your home. If you have a modern interior, an unusual but bold color will be a perfect pick. You don't have to stick to one color. Go with a unique coat that will add pomp to your antique facade.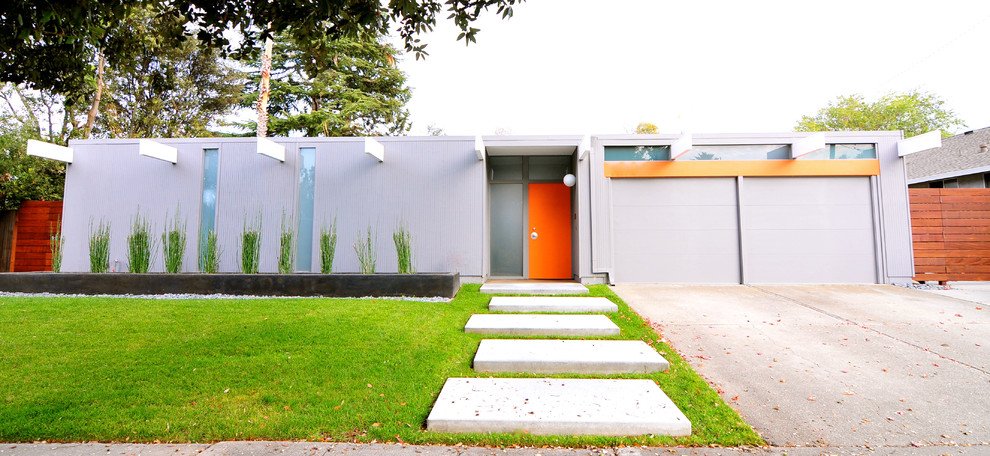 Capitalize On Natural Hues
Natural colors, such as gray, black, and brown, are long-lasting and durable. You can also use navy blues and deep reds on your front door to add a classic appearance. With neutral colors, regardless of any changes you make in your home, these neutral hues will adapt almost immediately. If you don't want to paint the door, stain it instead. For example, a wood color showcases the grain pattern or natural material of the door.
Buy A suitable Paint
The front entry is the face of your home. It is the first thing someone sees when he visits your home. Therefore, it has to be appealing. Use the right paint to avoid fading and peeling. For instance, exterior latex paints are weather-resistant; consequently, it will be long-lasting. If you are using a metal front door, use a paint that prevents rust. A door paint that suits various finishes, including glossy, semigloss, and matte, are good to have. The high gloss finish will not only showcase outstanding architectural elements but also reveal more blemishes and knocks, whereas a semi-gloss will hide any marks.
Appreciate Bright Colors
Most people shy away from using bright colors on front doors. However, these colors can also improve the aesthetic appeal of your door. You got to experiment. For instance, lime green, yellow, and orange will send a positive statement. If you don't like bright colors, dark shades like eggplant, forest green, and burgundy will also look great.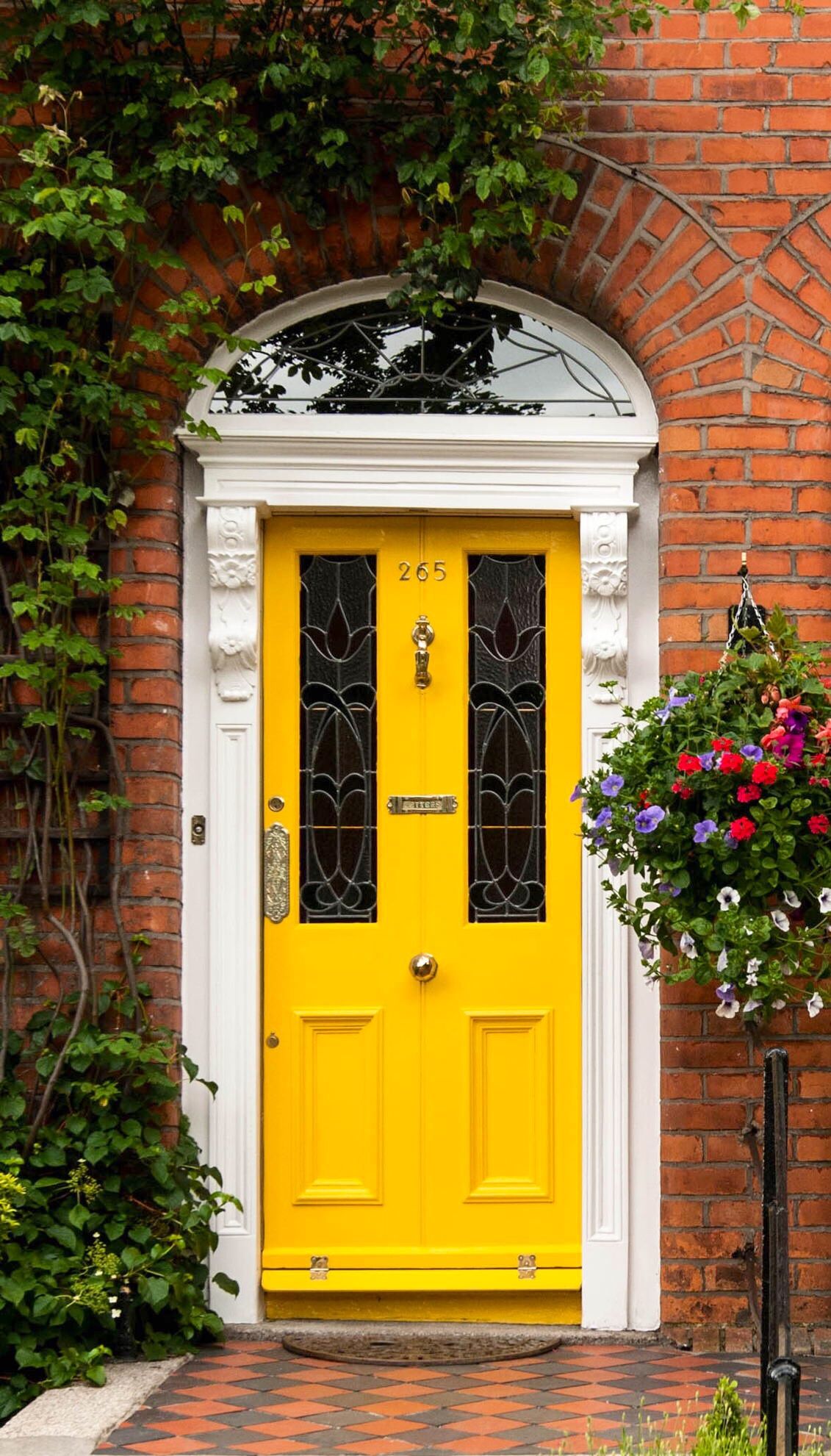 Do Not Disregard The Screen Door
If you have incorporated either a screen door or a storm door in your front entry, you can paint its frame with a contrasting color. You can use cool tones. Bright pale blue is a suitable step riser accent and offers a cool repeated appearance, mostly when used on window frames. For a greenery surrounding, use green or blue accents.
Consider Various Options
Not every color will go with your front door. Check out different samples, comparing them against your door to find what works perfectly. Once you find the right color, try it out to determine how it pans out.
Use Monochromatic Colors On A Small House
If you live in a smaller house, you can expand it by painting the window frames, trim, exterior, and door an identical color. This approach offers a neutral backdrop to the accessories, making them shine and making the edges look bigger.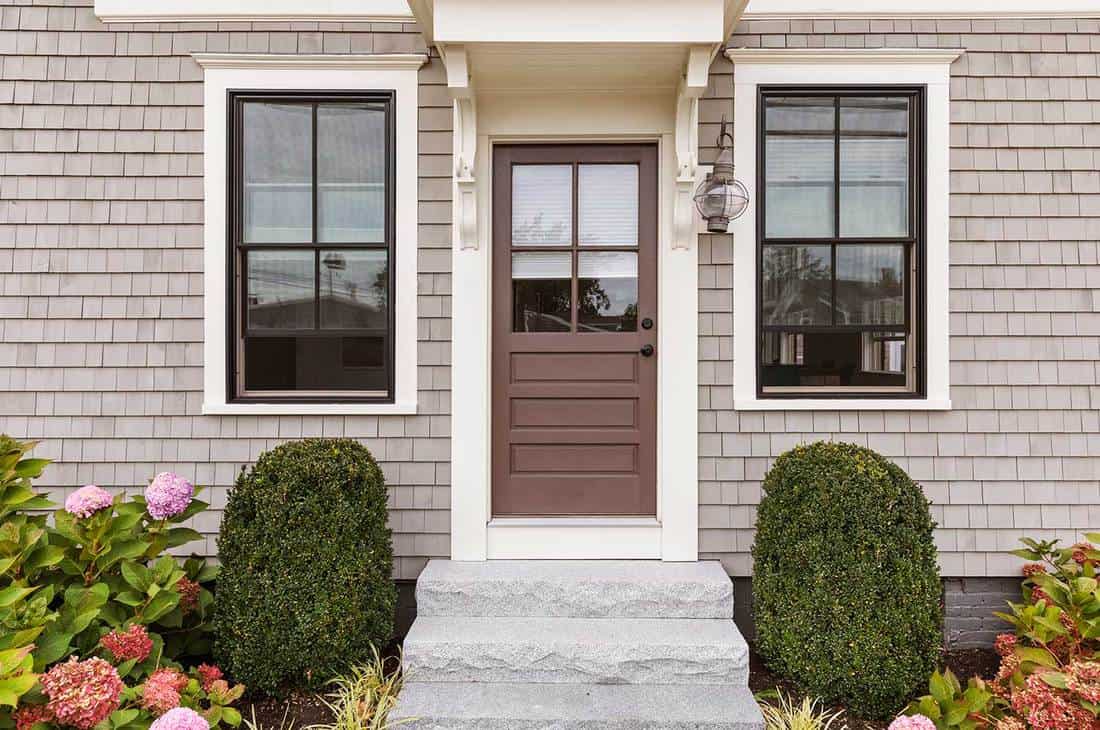 Work With A Suitable Finnish
It's essential to use the correct finish on your door, such as a high-gloss finish that doesn't give you trouble when you wipe it. To get fine details, paint using a heavy density roller. It will provide you with an even coat. 
Use a brush that is angled for painting in areas such as hardware or windows, but be sure to repaint after every three years to ensure the coat remains new.
Test Before Painting
The paint will not always look exactly as seen on the paint chip. Therefore, it is essential to swatch before you paint. Paint the corners on your front door and compare the shades. Then pick on the paint that provides the exact color that you want. This will save you from making you repaint your door.
The Surrounding Exterior
Let your surroundings inspire you when choosing the front door's color. Browns, blues, greens, and other associated tones will suit your house. You can also use natural dyes to blend your home into the landscape.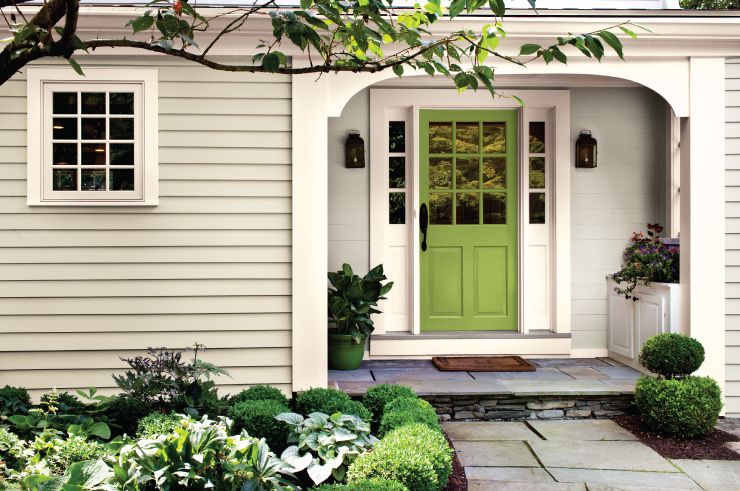 Use A Door Wedge
A door wedge ensures the door remains in position so you can paint without it shutting unexpectedly, smudging your paint. Put it behind your door before you paint. 
Know What You Want
Before you paint your door, make sure you know the look you want, whether it is a touch-up or trying out a new color, make sure you have the right paint and tools to take on the job.
Popular Ideas on Pinterest