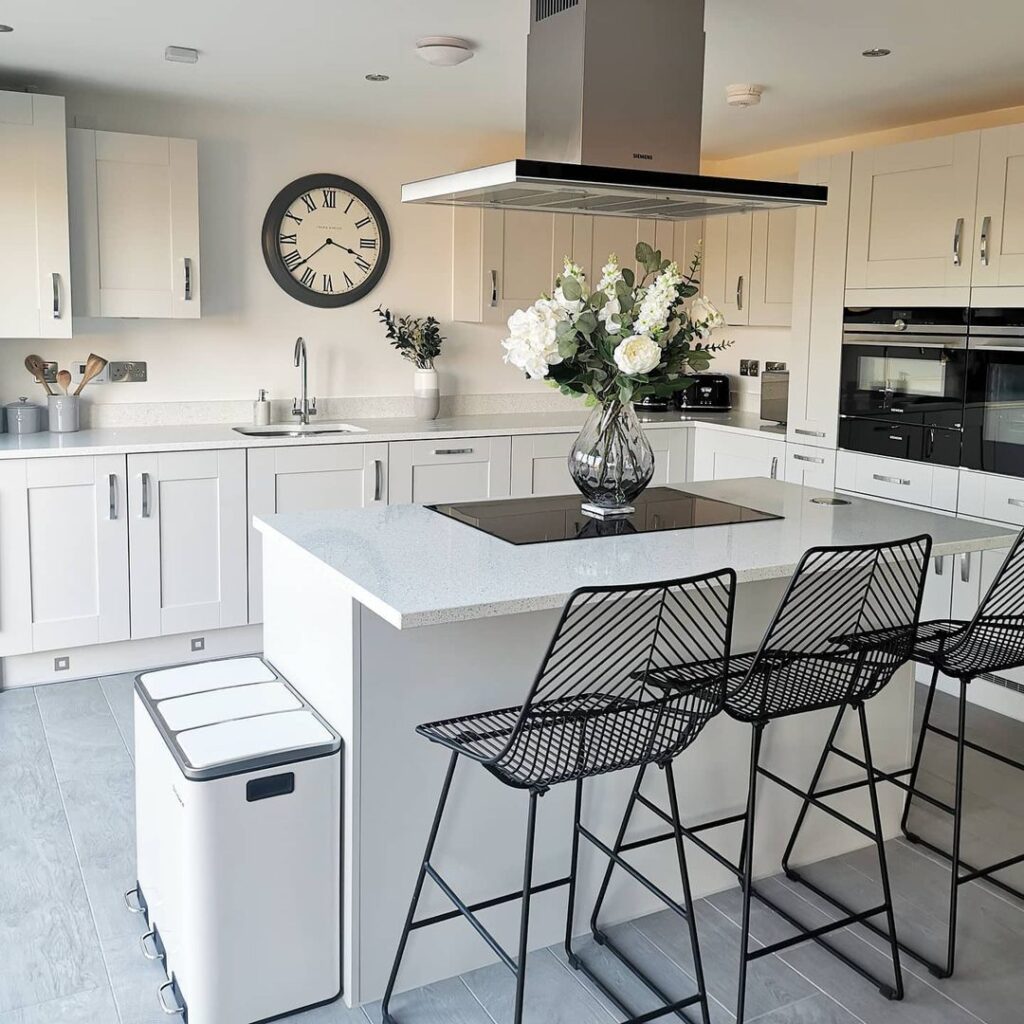 72 Modern Minimalist Kitchen Ideas That Could Even Convert a Maximalist
Minimalism doesn't have to mean sterile or cold design. Simplicity can still be elegant. You want your space to have warmth and life, especially since the kitchen is the heart of every home. Here are some of the most popular designs on Instagram to help you achieve your minimalist aesthetic with the maximum amount of style.
Monochrome doesn't have to be cold
Minimal kitchens don't have to have slick, glossy cabinets. Sleek wood finishes and warm marble in monochromatic tones lend an air of well-lived minimalism to this kitchen.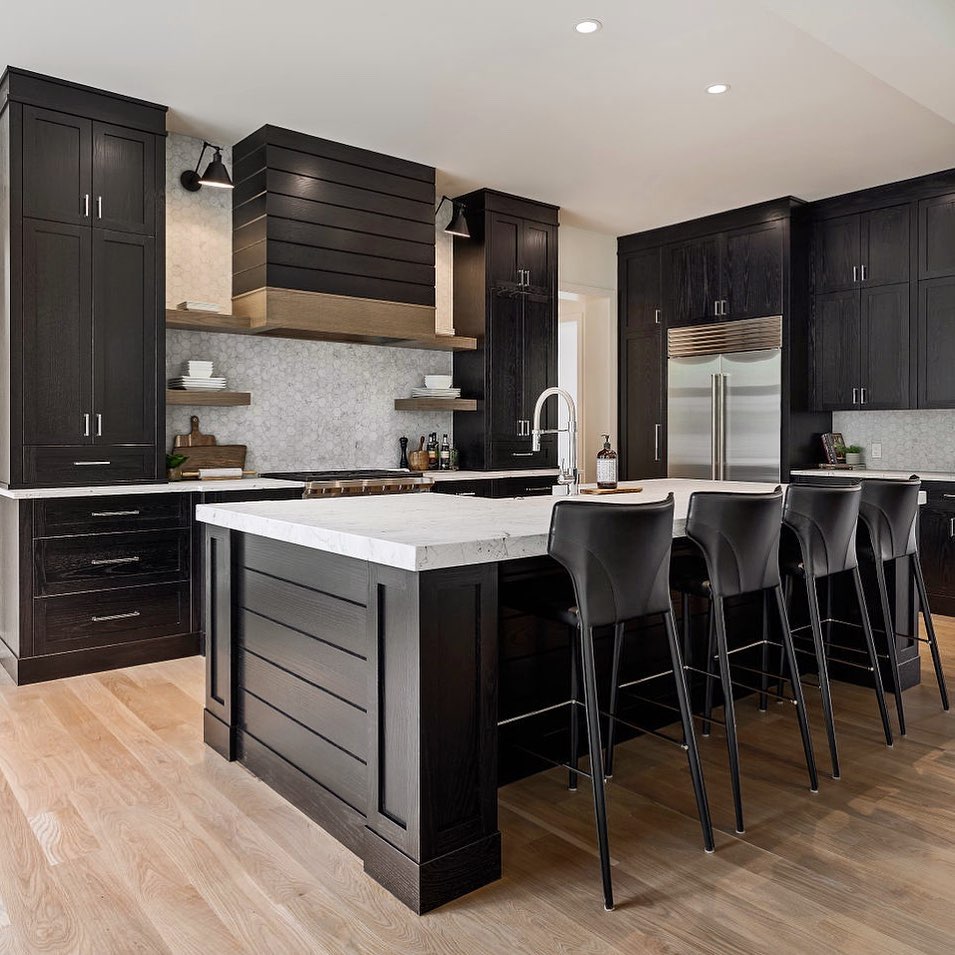 Pair natural wood and jewel tones
Natural oak finishes paired with painted woods make for warm minimalist design that's not too precious.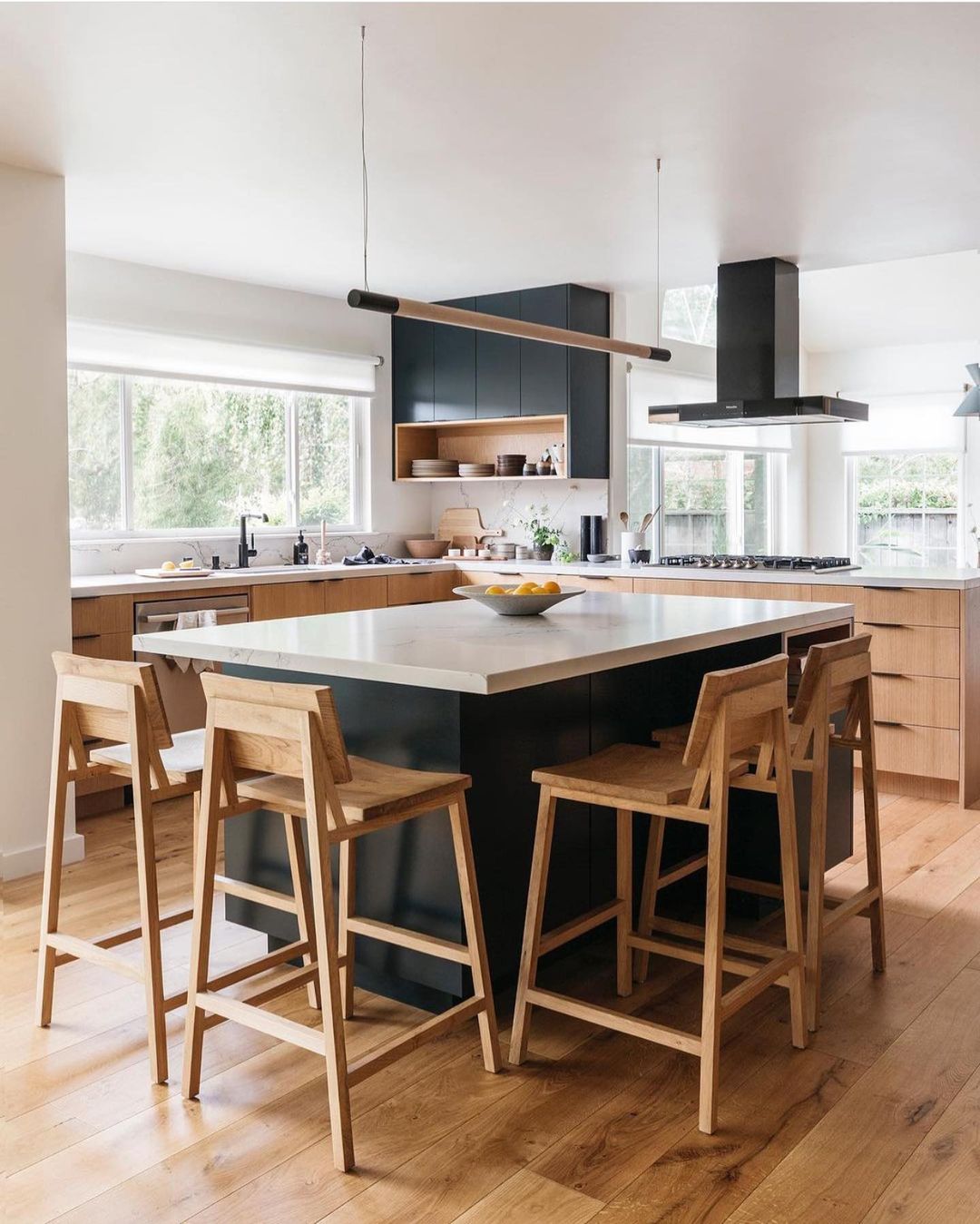 Fifty shades of white is hot
There's a reason all-white kitchens are a minimalist's dream. Sleek, cool, elegant. They're so sexy because you're playing with textures instead of tones. We love the visual interest of the backsplash here.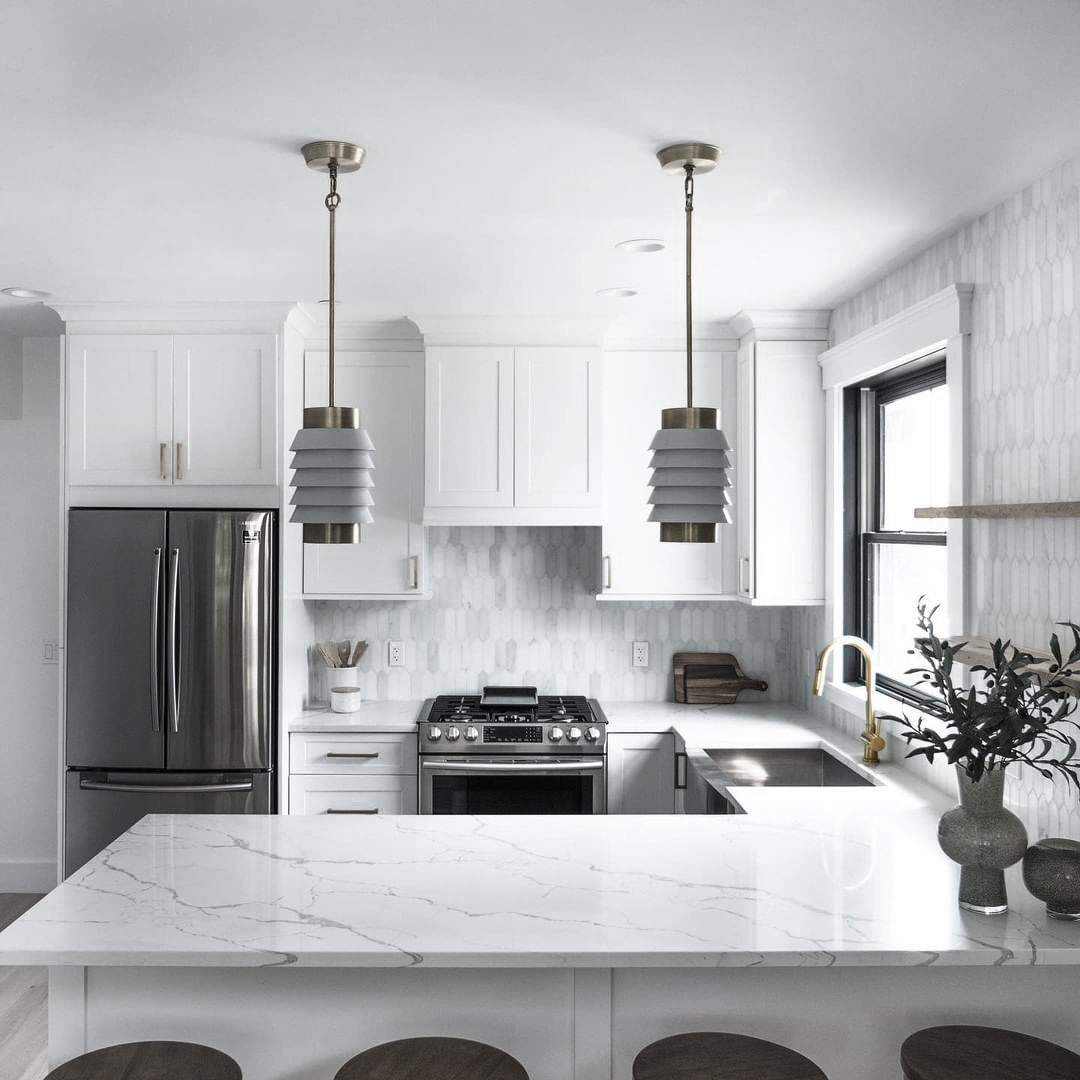 Minimalist doesn't have to mean modern
Bright, airy, and super homey, this design features cottage core blended with minimalism. (Right?) We love the softness of the flooring and the brass detailing.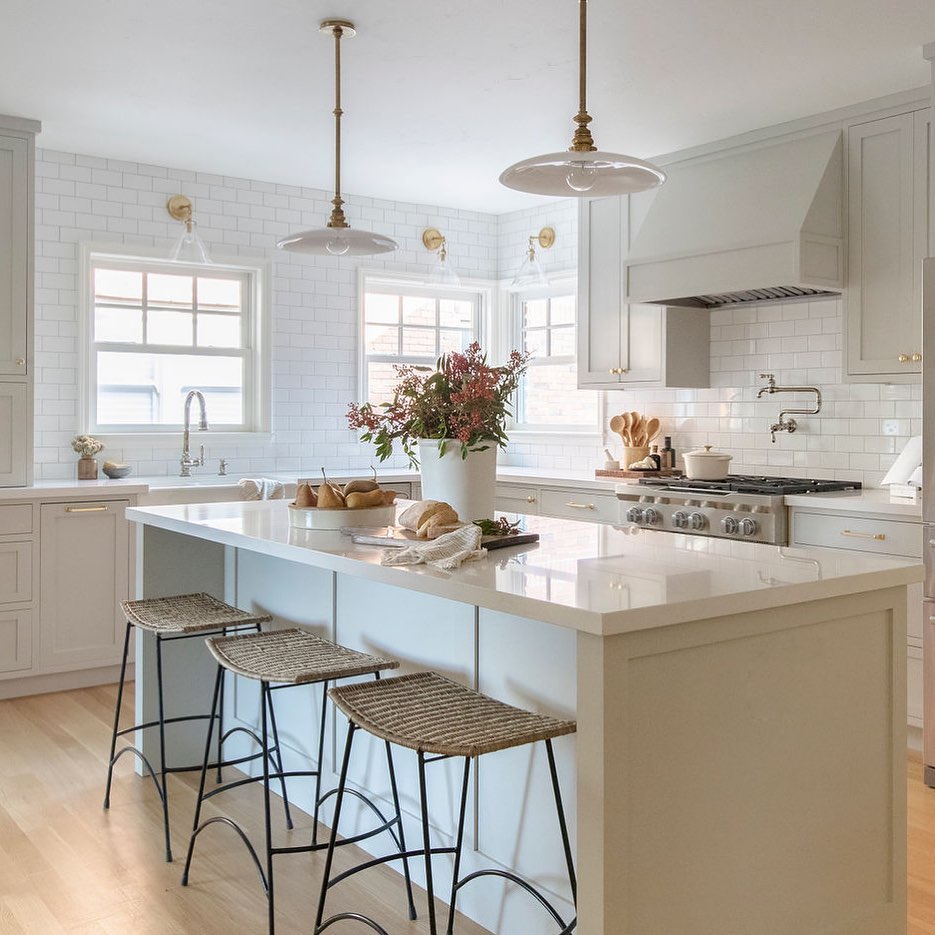 Coastal minimalism
The rich wood flooring and sisal rug make this dreamy kitchen something straight out of a southern women's fiction novel. Glass of red wine anyone?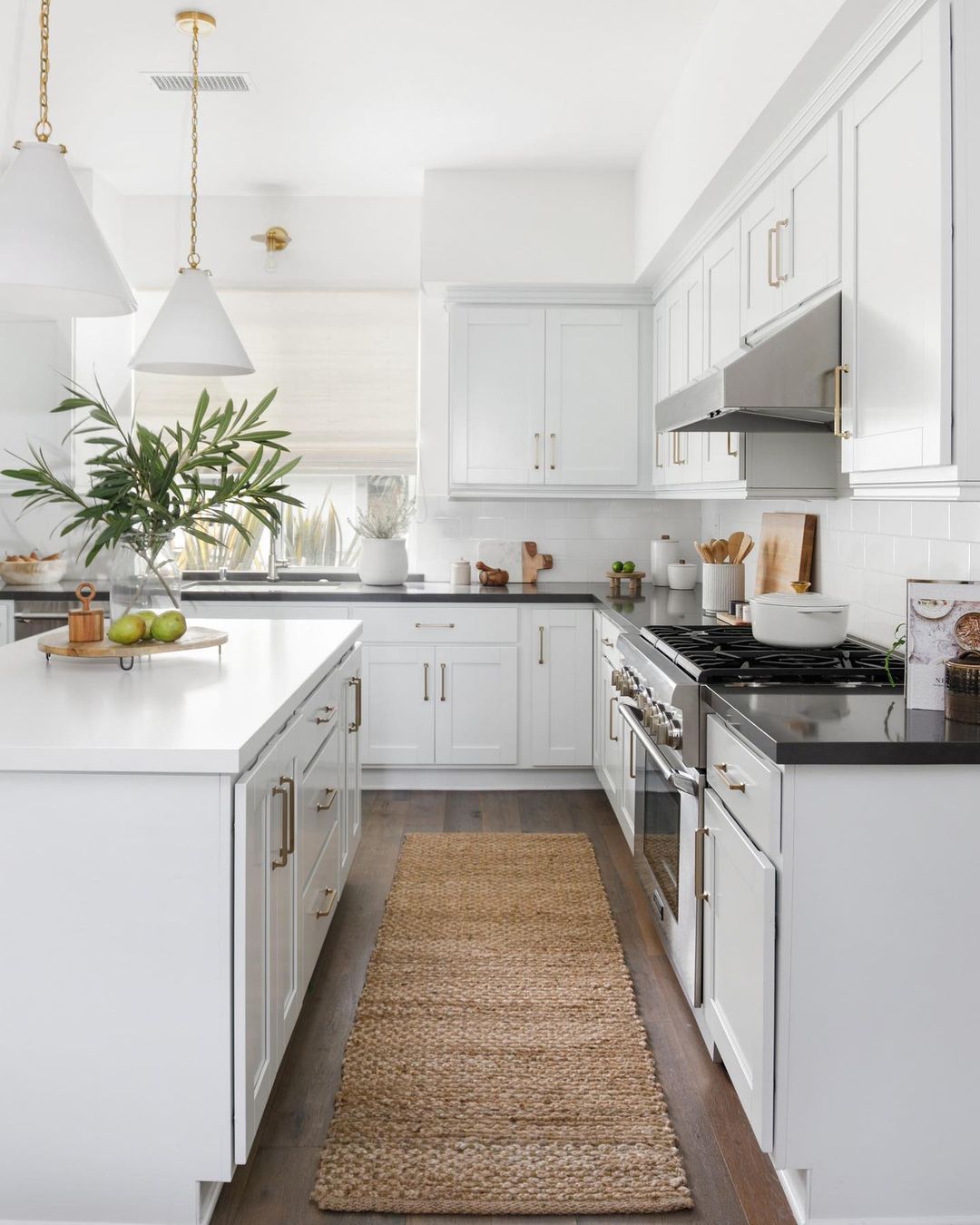 Sleek Scandinavian aesthetics make this kitchen functional and inspirational.
Clean + Classic = Minimal Dream
The acrylic ghost chairs seem to float on a cloud at the bar in this traditional—yet wholly minimal—kitchen. Brass fixtures and a willow bowl merge minimalism with classic comfort.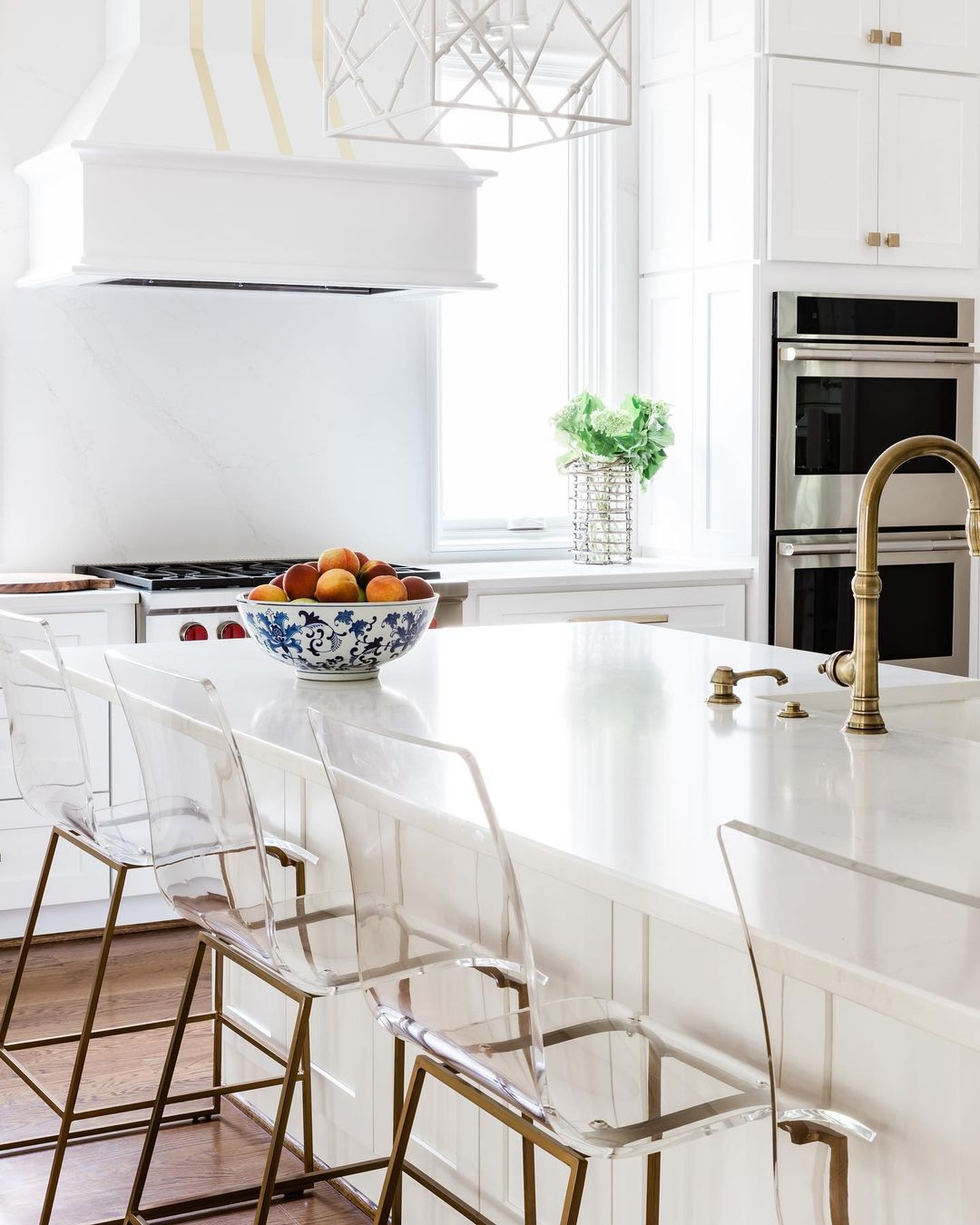 Back in black
Dark cabinets aren't overwhelming when paired with large windows and moody ambient light.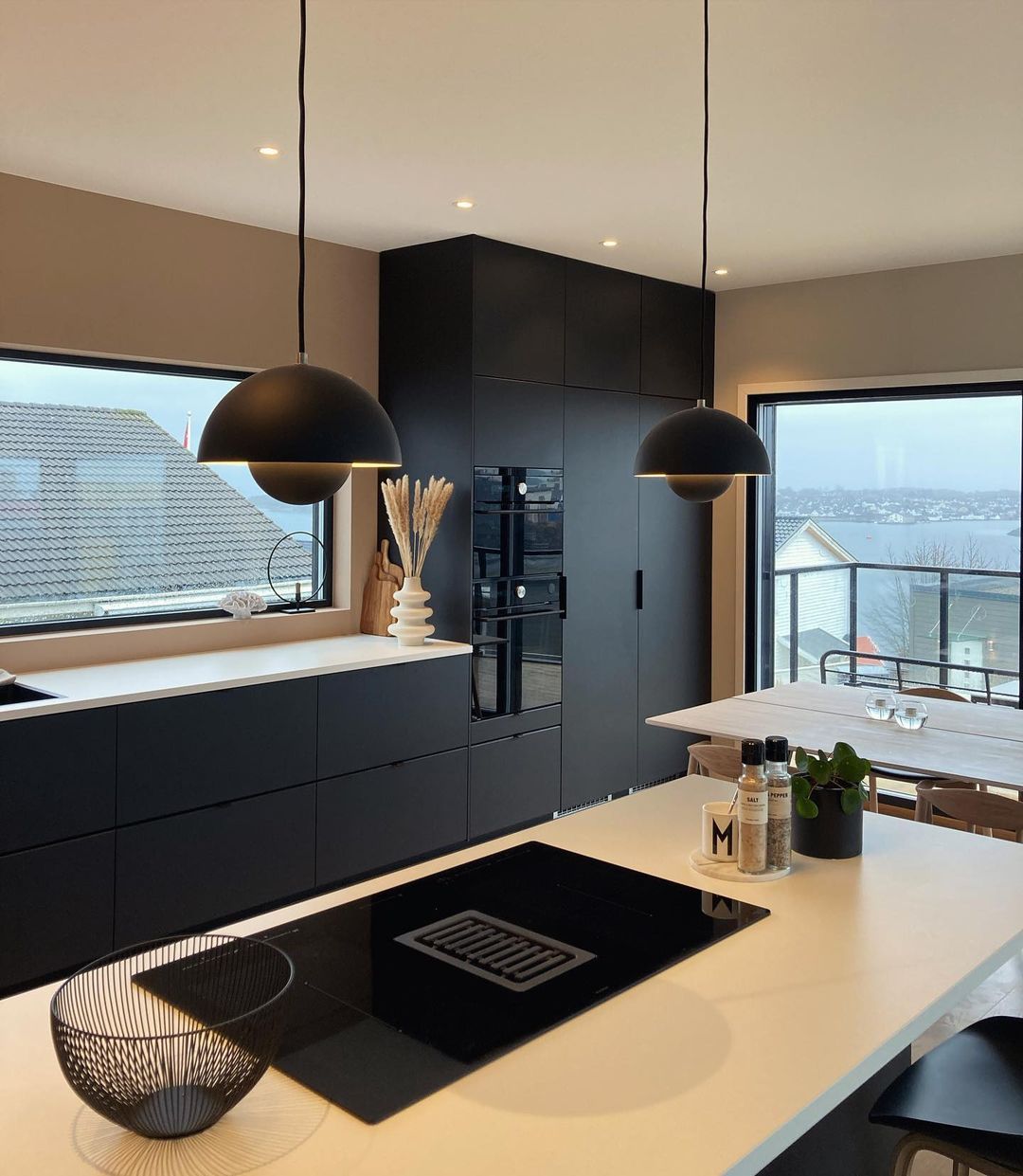 Consider concrete
Poured concrete countertops — especially with a waterfall edge — don't have to look commercial when paired with lush stone and wood finishes.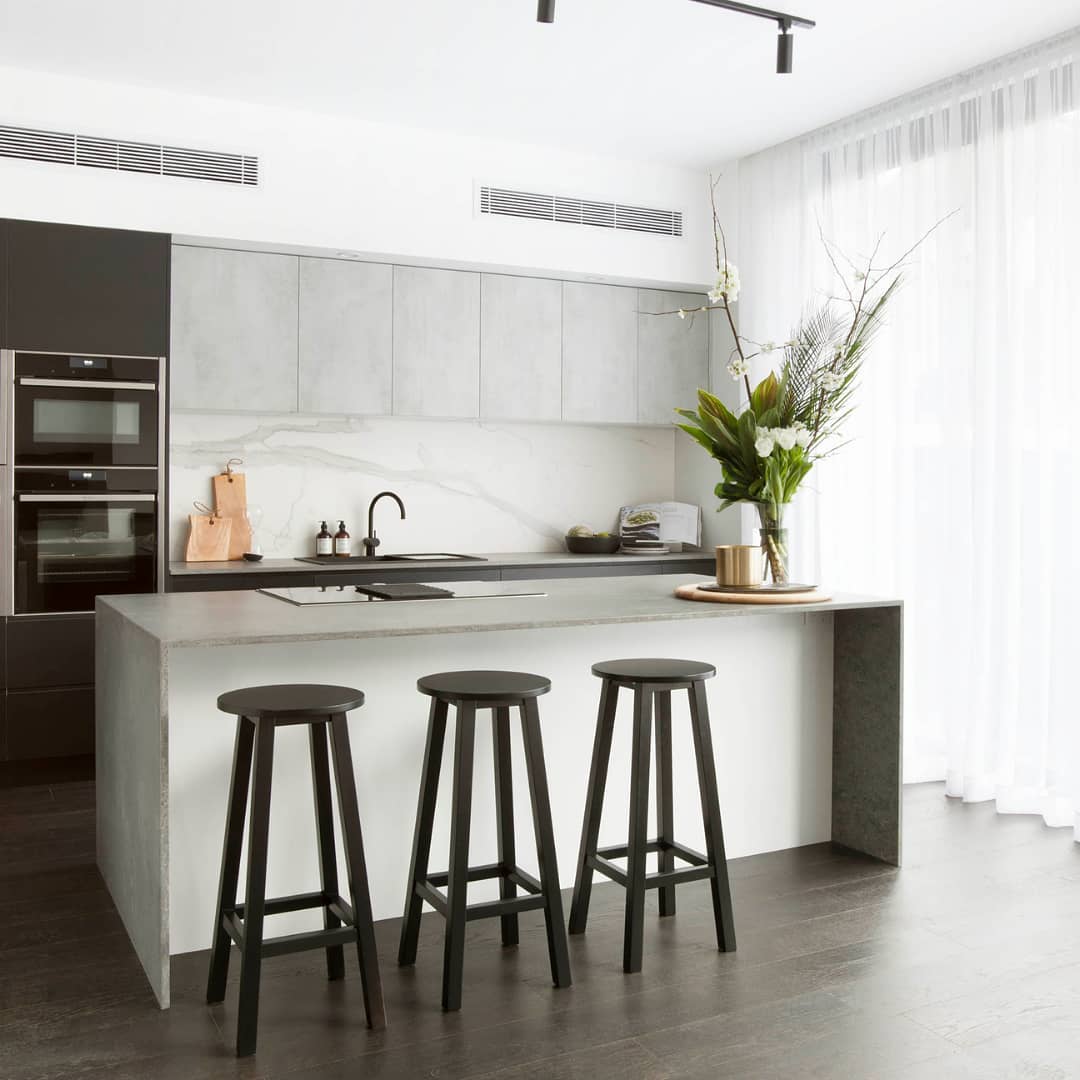 86 upper cabinets
We love the clean, minimalist look of all-lower cabinets.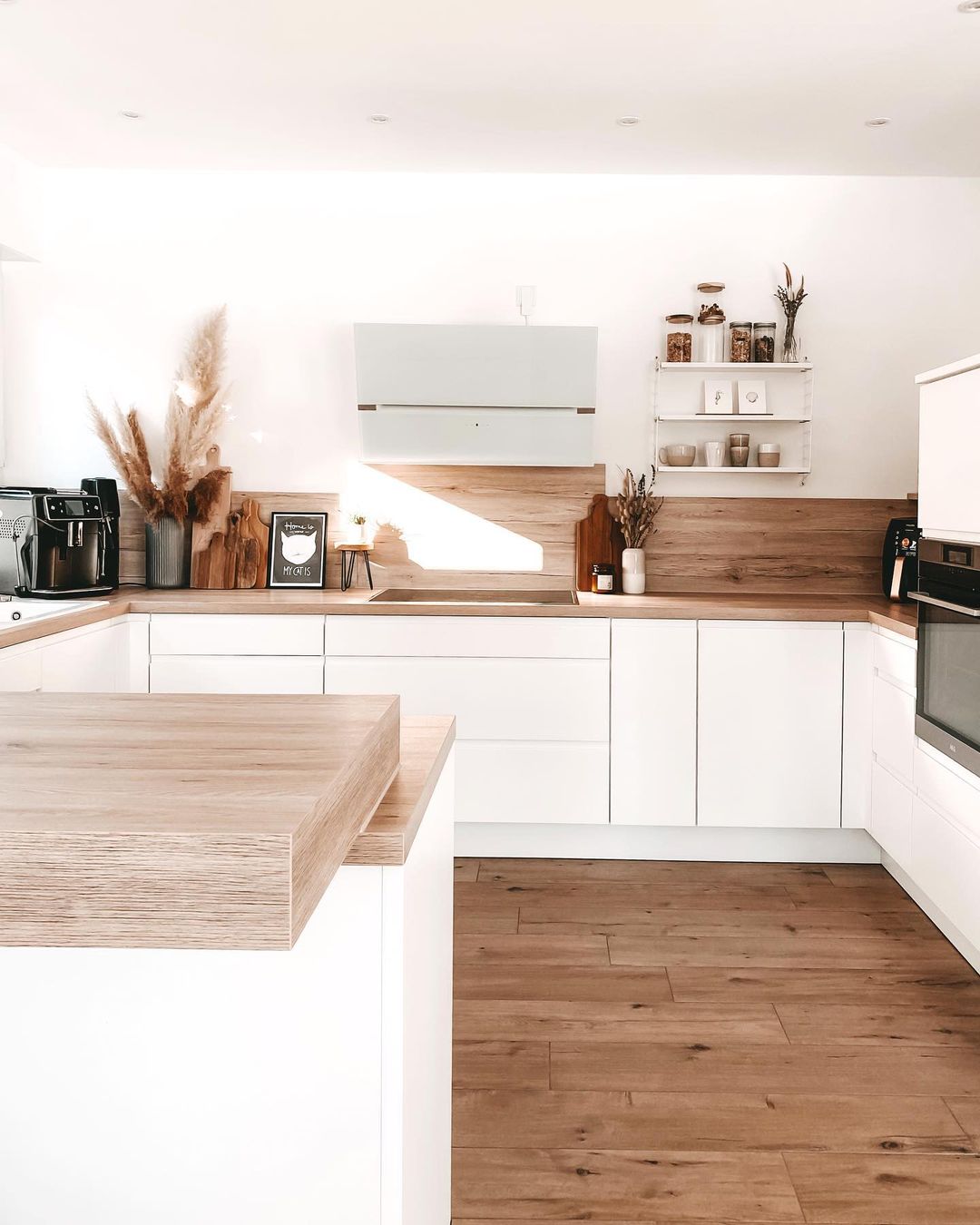 Steel your heart!
This steel-wrapped vent hood is S-T-U-N-N-I-N-G when paired with cool marble and sleek brass hardware in this Victorian reno.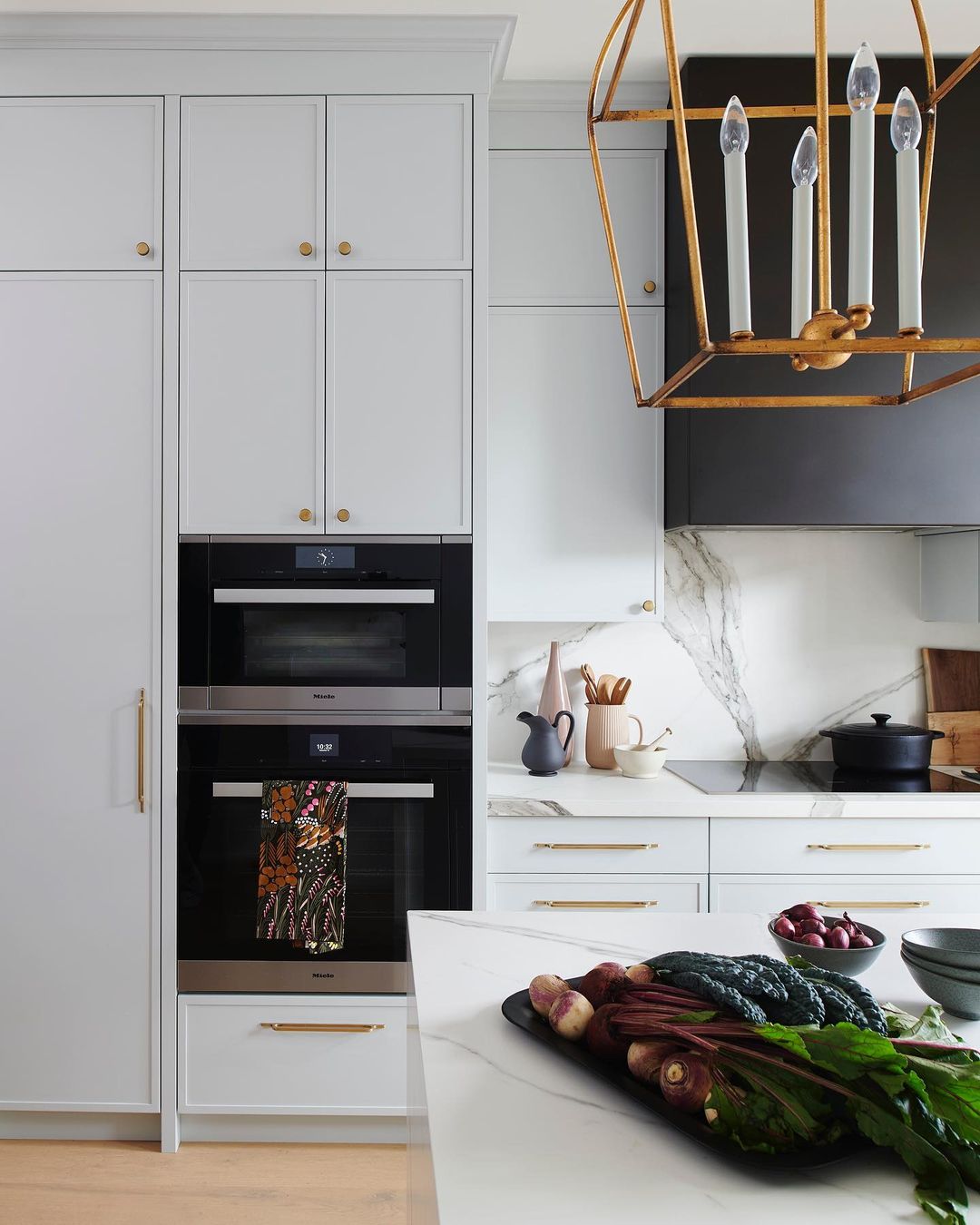 Save a small space
One-butt, galley style kitchens shine when paired down to essentials. Sleek white cabinetry with a pop of interest in a dark windowpane gives life to this small space and saves it from being a claustrophobic nightmare