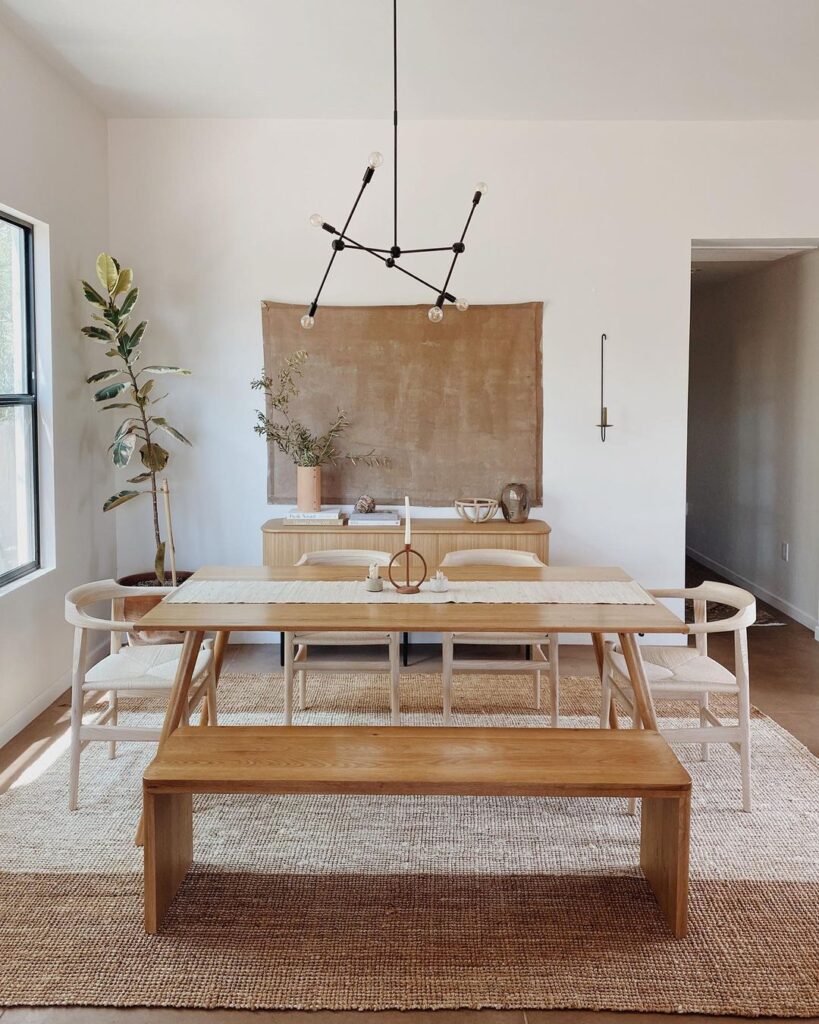 Emily's 24 Soothing Interior Design Concepts for Fans of Desert Modernism
Like a breath of fresh air, Emily from OurSouthwestNest has brought the bleached sand and sage greens of the surrounding Tucson desert into her stunning home. Every room in the house is pristine white, creating a neutral backdrop for warm wood shelves, furniture, and décor.
Well-placed, subtle metallics like a stainless steel oven vent in the kitchen and a nickel-plated faucet in the bathroom keep the modern vibe alive. The overall look is deceptively effortless, but keen eyes will notice details like how the stain of the front door matches the kitchen breakfast bar.
Plush beige throw rugs are something you'll also see in every room. They effectively soften Emily's famous southern blush concrete floors. Other creature comforts include overstuffed cushions on the golden couch, minimalist pillow arrangements on the platform bed, and Emily's fur-lined moccasins peeking out of flowy pajamas.
Pendant lighting also prevails in every room of the house. In the kitchen, it's a trio of classic white enamel globes. In the dining room, it's a rare nod to the industrial trend with a minimalist iron chandelier. And in the bathroom and bedroom, it's more natural textures with breezy basket lights.