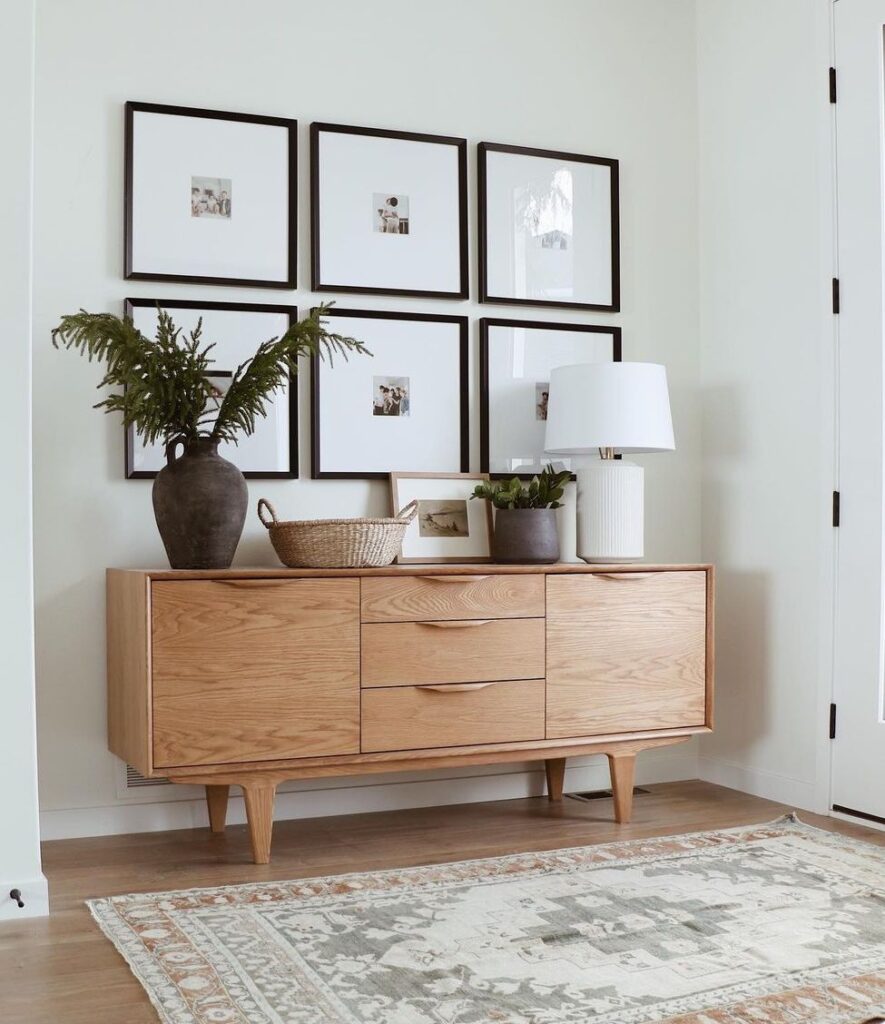 18 Neutral Defining Decor Ideas as Imagined by Chelsey Freng
Neutral is definitely in, but there are just so many different ways you can do it. While some designers and decorators may utilize black and white accents or gray with their neutral tones, others might adhere to the very strictest notion of neutral. The latter is certainly the preferred design style of Chelsey Freng, who focuses mainly on taupe and beige throughout her rooms. Almost all wood is very natural with next to no color finish and definitely no paint of another color. The wood floors are natural too.
The cabinetry throughout the house is either white vintage or natural wood. The upholstered furniture is either white or taupe. Blankets and throws are white, taupe or beige. Many accent pieces are white, taupe, tan or beige as well, with the exception of the throw carpet in the bedroom and the black metal framed wall art near an exit. Even the drapes and the blinds are taupe, white, off-white, tan or beige. The whole look is simple, elegant and quite earthy, but without plants or hints of the outdoors. Everything has a touch of vintage to it too, which may be exactly the kind of neutral look you want.